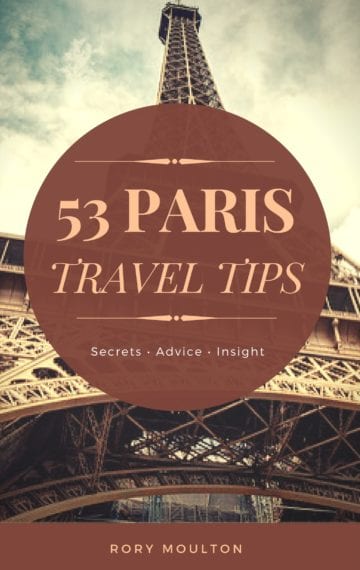 Coming soon!
$4.99
Finally, all of Paris expert and travel writer Rory Moulton's tips, secrets and advice for maximizing your Paris vacation. This book delves into all the ways you can save money, skip lines, plan like a boss, find those little non-touristy gems and generally just make the absolute most of your time in Paris.
Available November 2017!
Want to be notified when this book becomes available? Just sign up for Rory's free monthly email newsletter. Each email contains book updates, new articles and other interesting travel information. It's free. There's no spam, no ads and you can unsubscribe at anytime.
***Limited time offer: Sign up today for free and receive a free PDF download of 99 Things to Do in Paris with Your Kids ($.99 value).