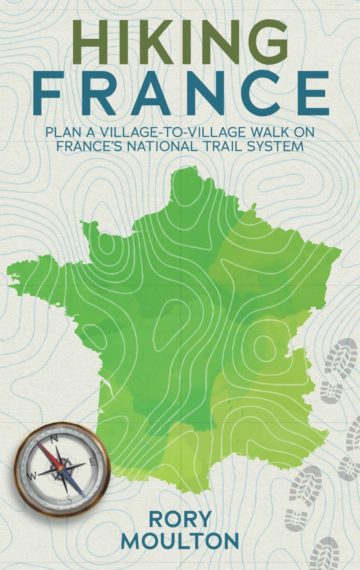 New release
$2.99
Publisher:

EuroExperto

Edition:

First

Available in:

Kindle, PDF, iBooks, Paperback

Published:

May 11, 2021
Buy On Amazon
Discover the world's BEST hiking!
Hike through pastoral countryside, stopping in beautiful villages, tasting wine at storied vineyards, sleeping in historic hotels, shopping country markets, stumbling upon Roman ruins and eating in some of Europe's best restaurants. Do all this and more far, far from Europe's tourist crowds.
There's never been a better time to ditch Europe's tourist crowds and strike out on a village hiking vacation in France, Europe's ultimate hiking playground.
Ever felt the urge to shoulder a backpack and explore Europe's hinterlands? Does the thought of walking from village to village in rural France excite you?
How about eating baguette-picnic lunches beside lavender fields and feasting on freshly prepared classic French dinners?
Ever dreamed of hiking among vineyards and stone villages, enjoying the leisurely pace of rural life at the languid pace of foot travel?
Then you've come to the right place. After reading this book, you'll have the knowledge and wherewithal to go out and plan your self-sustained hiking trip to France. You won't need expensive tour companies or private guides. Just this book, maps or GPS, and a sense of adventure.
QUIT DREAMING & START PLANNING
Get Your Two FREE Paris eBooks
My free newsletter will help you skip crowds and experience Europe's rich culture like a savvy local. Sign up today and receive two free books: 10 Perfect Days in Paris and Paris for €10.
Authentic European travel is just a click away.