Welcome! My name's Rory Moulton. Thanks for visiting. This site is dedicated to helping European travelers avoid crowds and tourist traps while having transformative experiences abroad.
Before diving into my travel philosophy, here's my personal thumbnail:
20 years of experience as a travel, news and business journalist at outlets like National Geographic Adventure, Mountain Gazette, Student Traveler, Robb Report, Matador Network and various other websites, magazines and newspapers.
A best-selling, self-published author (six and counting!) and entrepreneur who has founded/co-founded several travel media companies.
Led hiking, kayaking, surfing and climbing trips around the world as an adventure tour guide.
Living in a small town in Colorado. Elevation: 9,097 feet. (That's over 2,770 meters for my metric friends.)
Wife (nurse practitioner) and son (big-mountain skier) keep me grounded and happy.
Besides travel, hobbies include woodworking, museums, history, the great outdoors and content marketing (seriously, it's super interesting).
Oh, and beer. I also really like beer.
With travel—my passion of passions, and likely the reason you're here—I adamantly advocate for independent, ground-level budget travel. Here are my tenets for satisfying travel:
Focus on experiential—not checklist—travel. Go. See. Do. Make memories. Stay in the moment. Instagram accounts aren't required.
Eat and shop local. Don't seek the tastes and comforts of home. After all, experiencing the strange and new is exactly why we leave home.
Stay in family run hotels and guesthouses, small hostels or neighborhood Airbnbs.
Picnic in parks, church steps, alpine meadows, cliffside beaches.
Ride overnight trains. Book passage by ferry. Take public transportation.
Eat street food.
See the major cultural sights before or after the crowds. Even if it means getting a little creative.
Avoid glossy tourist traps in all iterations. Be they plastic restaurants, overwrought attractions or entire destinations.
Plan ahead. However, prepare to chuck the itinerary on a moment's notice when spontaneity calls.
Slow down.
Ditch the all-inclusive, find an affordable flight to a foreign country, fill a carry-on backpack and off you go!
Does that sound like fun? Great! Here are a few ways we can stay connected: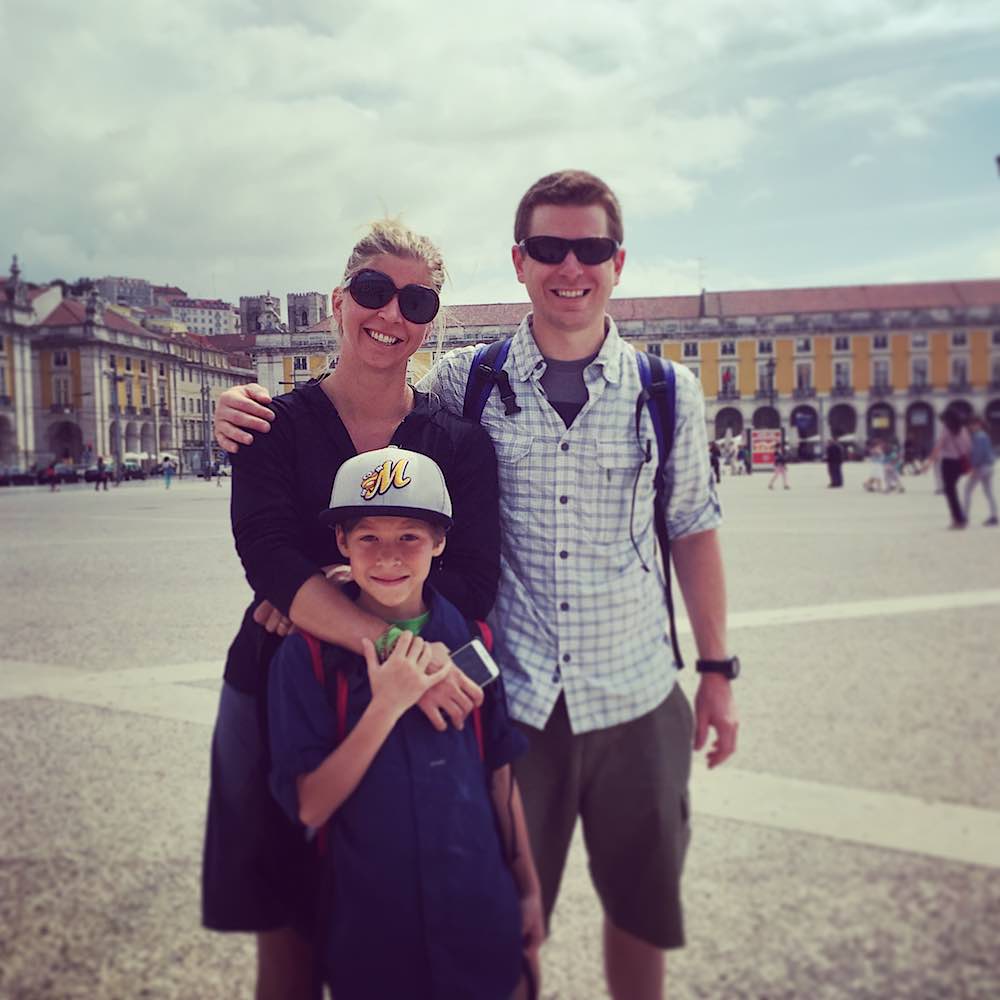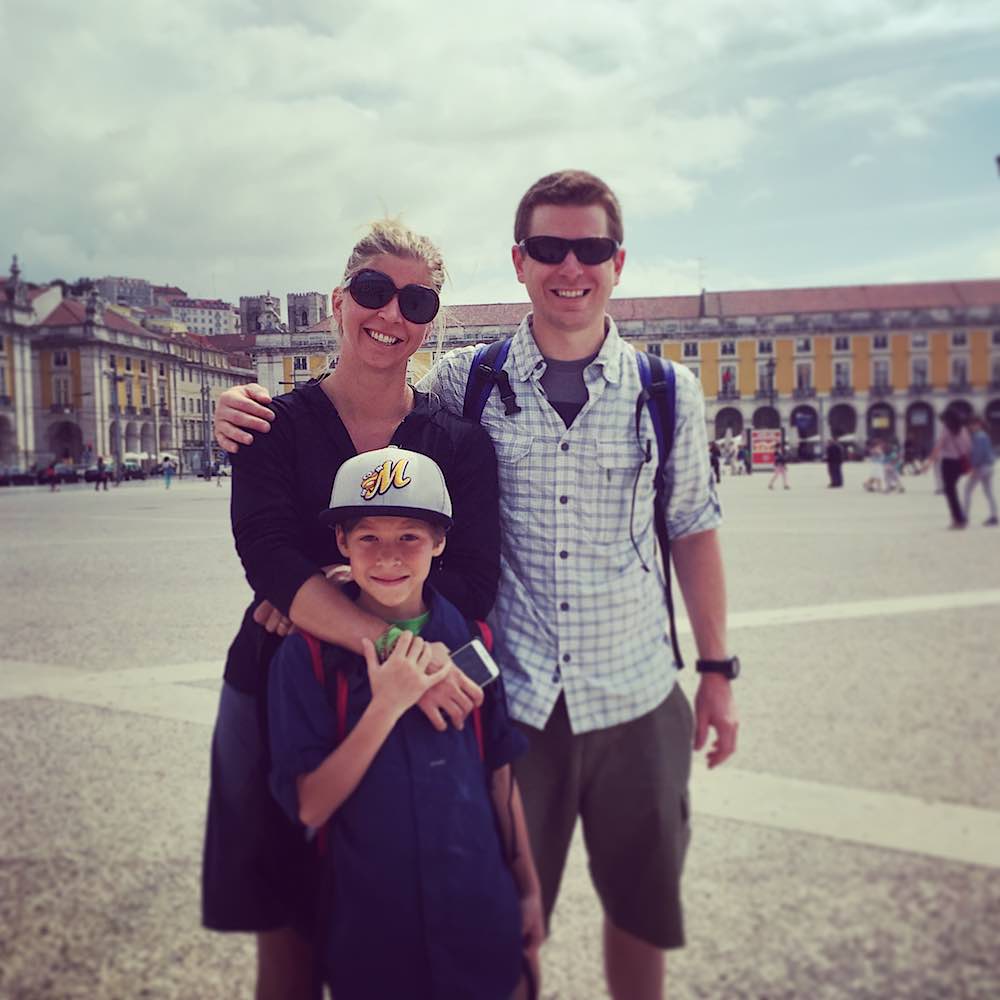 ---
A Q&A with Rory Moulton
What's your favorite continent?
Seriously? I think that's beyond obvious: Europe! But I spent a lot of time in Asia as a young man and am fascinated by South America.
What's your favorite country in Europe?
Tough one! Let's call it a tie between Italy, France and Spain.
What's your favorite region of Europe?
I don't have one. But, generally, I put it like this: My favorite cities are in the north (Amsterdam, Paris, Berlin, etc.) and my favorite countrysides are in the south (Provence, Tuscany, Alentejo, etc.).
What do you do on European trips?
Go sightseeing and museum-hopping, eat everything, go on long hikes, picnic, explore ancient ruins.
How do you afford long-term travel?
My wife and prioritize travel so we save for it. We aren't wealthy, but we live frugally. We set a budget, save up to it and then stick to it while we're on the road. When you strip away luxuries like hotels, rental cars and overpriced attractions, you might be surprised how affordable European travel can be.
I don't hesitate to leverage my connections to score free and discounted stuff. (But freebies never influence my recommendations. It's actually the other way around: I only work with products and services that I've paid for in the past and know are worthwhile.)
I'm also getting very adept at combining work and personal trips. For example, I may have a two-week gig in Provence and then will meet my family in Paris for a monthlong trip.
Lastly, I've worked remotely for over 10 years. So, I can take my work with me.
How did you get started in self-publishing?
Quite by accident! I wrote a book called Europe with Kids (terrible idea I now realize) that a small publisher inexplicably wanted. Then they didn't want it. Then they wanted it. In the end, they again decided they didn't want it. So, after two broken contracts (they paid me a generous kill fee both times) and three years, I had written a book no one wanted.
Rather than let over three years of work go to waste, I decided to chop up the book and revamp it for a general audience rather than a family one. I took the Paris section of Europe with Kids and rewrote it as an all-purpose guidebook to Paris. That's how my first book, 53 Paris Travel Tips (now called Essential Paris Travel Tips) was born.
Much to my surprise, people bought it. And they liked it. They're still buying it! So, since 2018, I've been rewriting sections of Europe with Kids and releasing them as standalone European city guides on Amazon, iBooks and Ingram Spark. I've written city guides to Amsterdam, Paris and Rome. Berlin, Barcelona, Florence and Prague are in the works for 2021 and 2022.
I'm also working on European hiking guides. Originally set for release in April 2020, I recently pushed back publication of my first hiking book, Hiking France, to spring 2021.
How has the coronavirus pandemic affected you and your work?
How hasn't it? Overnight I went from selling about 100 books a week to almost literally none. Okay, maybe five a week. My whole industry collapsed. My freelance work immediately dried up. Even my Instagram is suffering!
Ha, but far be it from me to complain. While I've temporarily lost my livelihood and main hobby, I still have my family and health. If the coronavirus pandemic of 2020 taught me anything, it's that those two things—family and health—are life's most important gifts. Everything else is ancillary.
Plus, as I mentioned above, I'm frugal. I saved and planned for this. Well, not coronavirus exactly, but a general recession/global economic slowdown was inevitable. I'm using this quiet time to refine my products and services to better serve my customers… when they come back.
Speaking of coming back, the travel industry will bounce back and with it, so will my livelihood and travel dreams. When it does, I'll be here, ready to help you plan your next European adventure.
Check back soon for more Q&A with Rory Moulton!