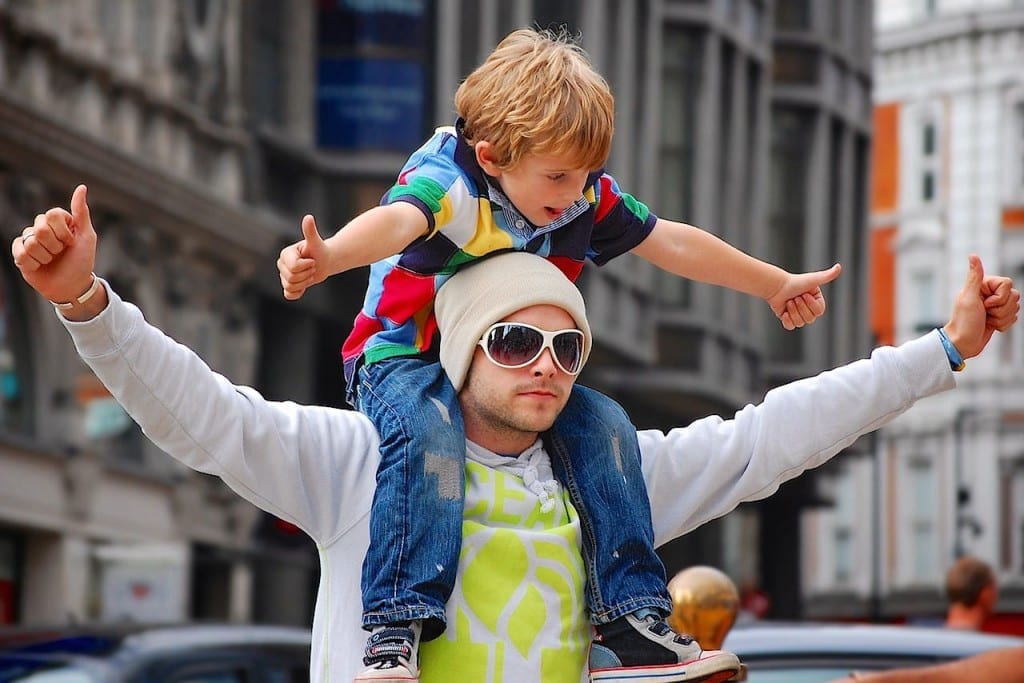 1. Wake up 30 minutes earlier than you think
When I was an outdoors guide in my 20s, I told my clients to be ready in the morning 30 minutes earlier than I actually wanted. Inevitably, one or more folks would be morning stragglers. They'd always apologize profusely, and I would just smile warmly and say, "No worries," because — little did they know it — they were right on time.
I employ the same sly trickery with my family when we're traveling Europe. For many popular sights, it's imperative to arrive early to beat the lines (see #5 below) and I try to plan the most-important sights first thing when my son's energy and intellectual curiosity is highest. Yet, getting out the door every morning always seems to take longer than expected, especially when we're switching accommodation and need to pack. Catching transport and grabbing breakfast always add more time than you think.
So, figure out what time you absolutely must get out the door and then make departure time 30 minutes before that. Even when you can't find a sock or miss that metro, you're okay because you're still on time. And on those rare, blessed mornings when everything goes smoothly, spend that extra time nibbling a croissant, sipping coffee, and enjoying quiet family time outside your first attraction. It's these intimate, nondescript moments — the 15 minutes my family and I sit and chat on ancient steps waiting for Notre Dame, the Coliseum, or the Duomo to open — that I hold dearest.
2. Play EVERY day
Every single day, often after lunch or first thing in the morning, get outside (preferably) and play. Run around, play tag, race, rent bikes, whatever it is just go play. I love museums and can spend all day in my favorites, but my son can't. He's got a museum/church/ruin/monument limit (see #3 below) and I respect and plan for that limit. Find a park, playground, or just some running around open space and set up shop for at least an hour. Crappy weather presents challenges, but not insurmountable ones. Rejigger your itinerary during bad weather and find an indoor play area, indoor swimming pool, or sign up for a hands-on museum workshop — children's and science museums are best.
Even in the midst of Europe's celebrated art and historic ruins, most kids just want to run around, wrestle, or literally smell the flowers. Embrace it, and fit active play into every day.
3. Limit your time at indoor sights
Traveling with kids in Europe doesn't necessarily mean you need to cut down on the number of sights you visit, but I do recommend limiting the amount of time you spend at each one. First off, most kids aren't going to grasp the monumental importance of the Enlightenment, so don't try. Just get them to enjoy a handful of cool painting, sculptures or objects, then be on your way. Unless it's a children's, science or an otherwise hands-on, interactive museum, don't expect to spend more than 60-90 minutes inside. That's a good limit.
Upon arrival, grab a map and decide where you're going to get the most "bang for your buck" in the next 90 minutes. Don't try to tour the attraction logically — go where your kids will say, "Cool!" Don't be afraid to jump around even if the museum is arranged chronologically — kids don't care. Focus on the attraction's potential "Cool!" moments, get out of there within a couple hours, and you'll have a happy little museum-goer.
4. Plan daily scavenger hunts
There are a lot of games and diversions you can employ to keep the kiddies entertained while traveling, but the simplest and most effective is a daily scavenger hunt. Every day — usually at dinner the night before — we pick three-to-five things we're determined to find the next day. They can be anything — a blue vespa, a painting with a boat in it, an eagle, a mountain shaped like a face, a smart car parked perpendicularly, an old man on a bike, a stone drinking fountain, anything. Just pick a few things you're likely to find in or around the day's activities and attractions. My son takes a picture and documents his hunts on his blog or journal. Over dinner, we discuss the day's finds and plan tomorrow's. It's easy, fun, and requires zero toys. Check out my guidebook, Paris with Kids, for more toy-free travel games guaranteed to keep your kids happy and engaged with the trip.
5. Skip the lines
Skipping Europe's notorious lines means purchasing tickets in advance, buying museum passes, getting up early, and avoiding the crush of tour groups, all of which require ample planning ahead. My first advice is to always consider buying a multi-museum pass if it includes line-skipping, which many do. Even if you're not going to make enough attractions to warrant the cost, the ability to skip ticket-buying lines is positively priceless in my book. If an attraction isn't covered by a pass or you really can't afford it, then buy your tickets online well in advance. Many sights will require a specific day and time, so be ready to commit.
Plan on getting up early to beat the crowds, though arriving before closing is another option, often even less crowded if the attraction is on the tour-group circuit. Research the best times to avoid tour groups (most tours end the sightseeing day around 4pm), when or if attractions periodically hold longer hours, possible alternative entrances, and, despite the enticing savings, avoid free-entrance days at all costs.
When you do — and you will — encounter an unskippable line, ask yourself and your family if it's really worth it. Can you come back another time — early in the morning or right before closing? If there's a one-hour wait for an art museum, then you've already lost that battle. Even the best-laid itineraries should be flexible enough to adjust on the fly when faced with an unbearable line or inclement weather. So plan ahead, but be cool with changing plans at a moment's notice — that's the smart way to travel independently with kids.
Want more helpful tips? Check out my travel guide, Paris with Kids 2015, ON SALE NOW at Amazon.com.