The question I'm most-often asked about traveling Europe is: Where should I go? My canned reply: Well, that depends on your interests and what you want to experience. And, unfortunately, in this world of listicles (like this one!), Instagram envy and instant gratification, that's rarely what folks want to hear. Instead, they expect me to tell them exactly where to go when, why and what to do. Luckily, a plethora of reliable and interesting European travel books and Europe guidebooks exist to help point first-time European travelers in the right direction, and that's what I recommend.
But when I tell folks to go buy a big-old European guidebook, the next question arrives without hesitation: What are the best travel guides for Europe? Peoples' obsession with "best" aside, let's dig into that question.
But wait, I know what you're thinking. Buy a guidebook? Lordy, how old am I? What's my next recommendation? Taking the steamship to Liverpool? Guidebooks… Who needs them, right? After all, we live in a world where everyone's a travel blogger and Instagram provides an endless trough of binge-worthy inspiration. We can scout entire trips on Google Earth and plot them on Google Maps. (Btw, I sell maps!)
What's a guidebook good for? Simple: Insight and inspiration. When you're unsure where to even begin planning a European tour, a thick, doorstop of a European travel book should be your first stop.
When I got serious about really learning about and traveling Europe in-depth, I knew I wanted some inspiration outside the cacophony of digital travel media. I sat down with a handful of — gasp! — print guidebooks. Some were better than others, but like all guidebooks, every one provided value far beyond their humble sticker price. Here are my favorites.
Article Table of Contents
hide
Why Buy Europe Guidebooks?
All-encompassing multi-country Europe books can't possibly cover much in-depth, it's true. That's valid criticism. But that's not why they exist. They're for overview planning. If you don't know where to even start planning, then Continent-blanketing Europe guidebooks should be your first purchase. European guidebooks help you grasp transportation networks, gain a general understanding of cultural differences you'll encounter, help you assemble a trip itinerary, but not a daily one, and good ones will transfer a hefty dose of European wanderlust.
Once you're finished with preliminary planning, then you can dig into specifics with country and city guides, bloggers, and, yes, even Instagram recommendations. (Or find specific guidebooks and travel books at the local library.)
As mentioned, these are hefty books. If books went to summer camp, then Europe guidebooks would get sent to fat camp. Inevitably, unless you're traveling the entirety of the Continent on a whim, you'll only need certain parts. Do what I do: don't pack these books. Instead, transcribe essential details to digital or photocopy only the pages you'll need. Your back will thank you later.
Best Travel Guides for Europe
When reviewing all the pan-European guides I've read over the years, some of which I've now read several editions, I followed my "gut" and looked at four main criteria:
First and most importantly, how much information is totally unique to this book? Conversely, how much overlap exists between it and other pan-Europe guidebooks?
How well does the book organize and convey information?
What destinations, attractions and activities are highlighted, and do I agree with their inclusion?
How often are they updated?
So, in no particular order, I present my favorite and what I consider the best Europe travel books:
1. Europe by Rail
Unique. Well-written. Expert advice. Far and away, Europe by Rail is my top choice for Europe guidebooks. It's a simple decision: I love train trips, and I love discovering new rail itineraries. This book dollops a healthy but not overwhelming helping of history, culture and food on top of 52 itineraries spanning from Portugal to Russia. Authors Nicky Gardner and Susanne Kries dispense a lifetime of earned advice to would-be rail travelers. Their penchant for slow travel only adds to the book's allure.
Pros: The absolute best guide for European rail travel, and, hands-down, the most drool-worthy itineraries on this list. This is a slow travel bible. All 52 itineraries offer variations and continuations. The front-of-the-book material spins gold as it explains Europe's rather convoluted timetables and pricing charts. It's a must for Eurail Pass users.
Cons: Not for those averse to trains and independent travel to off-beat locations. (Luckily, that's none of us… right?)
Editions: 16
Next release: Unknown, 16th edition has been updated twice since publication in 2019.
2. Arthur Frommer's Europe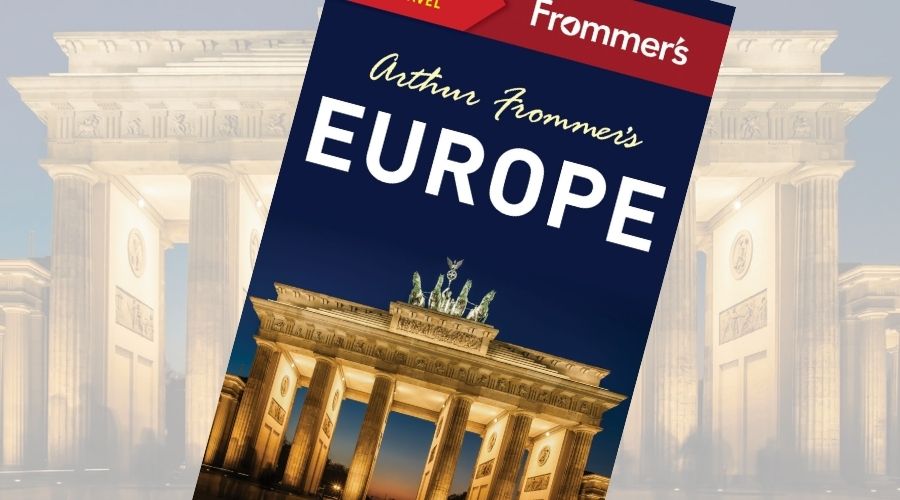 Derived from Arthur Frommer's landmark guidebook, Europe on $5 a Day (1957), which evolved from Frommer's first book, The G.I.'s Guide to Traveling In Europe (1955), Arthur Frommer's Europe is the oldest continually published European travel book on this list. Frommer's, now helmed by his worldly (as you can imagine) daughter Pauline, and their "hand-picked" experts, updates this book every 5-7 years, making it the most "evergreen" guide on the list.
Pros: L'original Europe guidebook brings a gravitas matched only by Europe by Rail. Great restaurant recommendations for a Europe guidebook. History, history, history.
Cons: Too much evergreen means you'll want to double-check every listing, recommendation and timetable.
Editions: TKTK
Next release: 2022
3. Let's Go Europe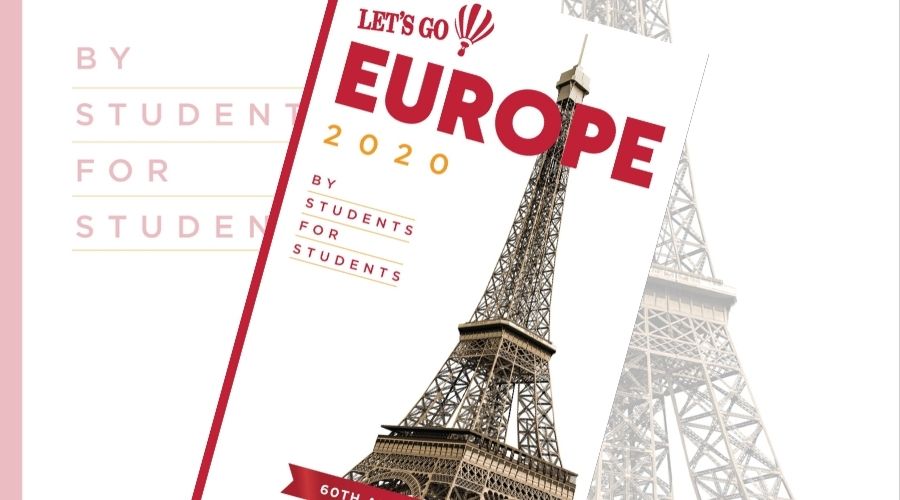 Keep up with the cool, er, smart kids, no matter your age with Let's Go Europe, the Europe backpacker's bible. Written and researched by current Harvard students (yeah, we get it, you went to Harvard), Let's Go Europe has remained true to its budget roots. I carried this guide around Europe in the late 90s, but found the latest edition (2019) to be a thorough disappointment. Given that, one wonders if there's any gas left in the Let's Go tank.
Pros: Wonderful mix of culture, food, entertainment and adventure.
Cons: I feel old. Also, all contributors are parachuted into Europe, whereas every other guide on this list has at least one native-European contributor, Let's Go is only written by Americans. Harvard Americans, which, depending on your point of view, could be a great or terrible thing. And as is the theme in European travel writing, they're almost always White. But, hey, at least they're not Yalies.
Editions: Unknown, first published in 1960 before splitting into country guides.
Next release: Unknown
4. Europe Through the Back Door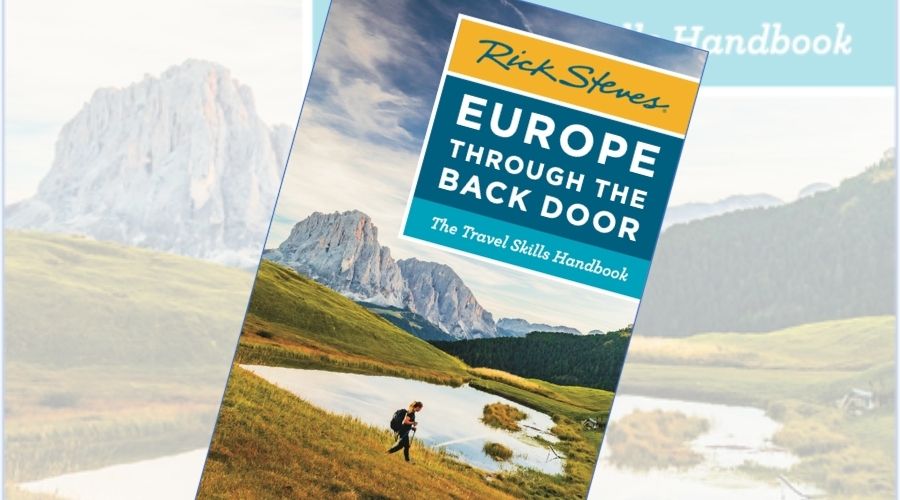 If you're American and love traveling Europe, then you undoubtedly know Rick Steves for his guidebooks and corny PBS show. (How often can one man say the words, quintessential and characteristic? Tune in to find out.) Europe Through the Back Door is meticulously researched and revised more regularly than any other book on this list. While his focus remains on the off-beat and "hidden" destinations of Europe, his celebrity, sadly, has turned many of these places into tourist traps. In many ways, Steves and his books are victims of their own success.
Pros: Solid itineraries. Steves' "back-door" destinations, while far from undiscovered, offer intriguing variations from the standard tourist trail.
Cons: Like all Rick Steves books, this one is aimed at American travelers with little to no experience traveling Europe. Also like his many guidebooks, it's written from a tour guide's point-of-view, meaning that, despite its title, ETBD focuses on mainstream destinations and general sightseeing.
Editions: 38
Next release: December 2021
5. Lonely Planet Europe on a Shoestring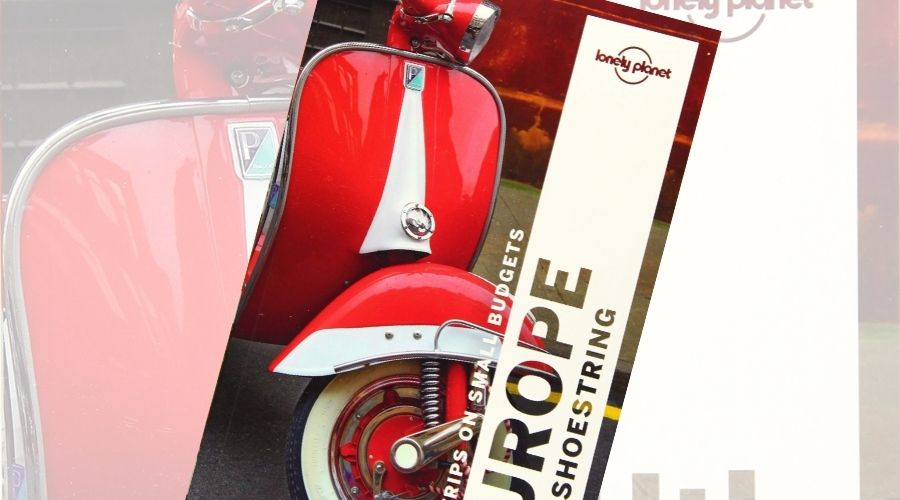 Is it the heady tome it once was? No, sir, no it's probably not. As Lonely Planet has suffered the indignities of new ownership, so too has its quality suffered. Yet, Lonely Planet Europe on a Shoestring is an absolutely massive book. My version, the 8th edition from 2013, clocks in at 1,264 pages and hosts the work of 27 authors… all of whom, it's worth noting, are White. Lonely Planet's 2018 edition, its most recent, is significantly slimmed-down at about 900 pages. No word on if they've found any writers of color yet, however.
Drawing from the 8th edition, no other book on this list has as much in-depth destination information, from hotels and restaurants to activities and transportation, Lonely Planet's Europe on a Shoestring packs more punch. If you buy only one Europe guidebook and want it to cover the widest destination breadth with more depth, then this is the one for you.
Pros: Another budget guide, but this one features more authors, more pages, more destinations and more information than any book on this list.
Cons: Is it still a shoestring guide? Hard to say considering there's significant overlap with its mainstream Europe guide (Lonely Planet's Europe). Unlike other guides on this list, the content is mostly repurposed and repackaged from country and city guides rather than being written unique to the book. A stunning lack of author diversity. My edition has 27 authors, but not a single one of color. How can that be? If it's competitive advantage is sheer size and quantity — it's the meatiest tome on the list — then you'd think Lonely Planet would find a Black, Asian or Hispanic contributor or two. You'd think…
Editions: 10
Next release: 2022