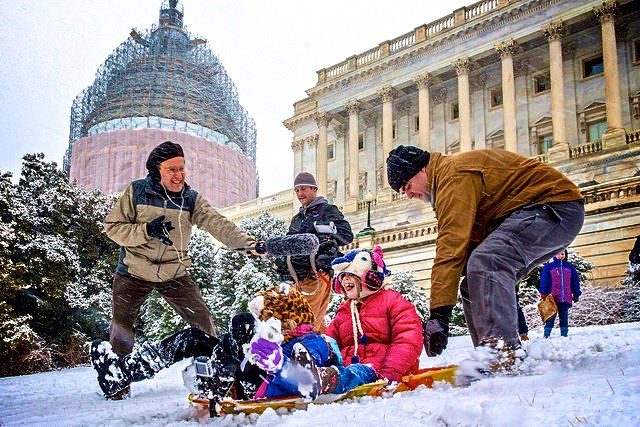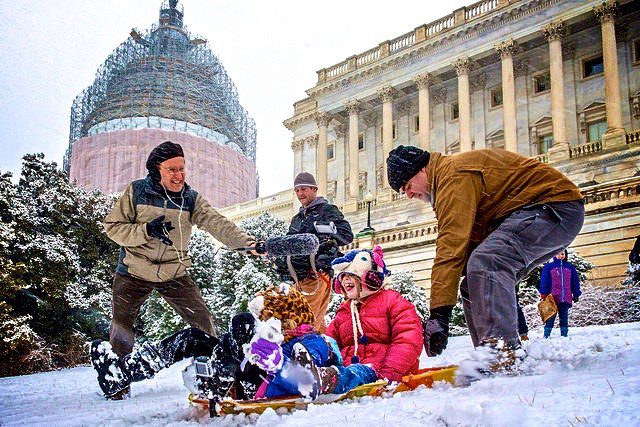 Sledding on Capitol Hill remains forbidden, except in rare exceptions when Capitol Police have relented, like last year's "snowmaggedon" storms. Well, with eight inches of snow expected Thursday into Friday, DC residents took to the hill yesterday — Capitol Hill — saucers and toboggans in hand to show DC — nay, the WORLD — that they'd had enough.
Gotta love this city! For *legal* ways to have fun with kids in DC, check out my forthcoming guidebook, DC with Kids, due out in April, 2015.
Rory Moulton is a travel writer and editor who publishes new blog posts about family travel in the US and Europe every Wednesday (and even the occasional non-Wednesday). © Rory Moulton. Do not reproduce or republish without permission.