Europe by Milk Run by travel writer Rory Moulton (that's me!) is a travel memoir about riding slow trains and exploring off-beat destinations. Set in 2016, the book documents the highs and lows of traveling Europe alone and at ground level.
Okay, now back to the first person. Of the many travel memoirs in 2022, I really hope you'll choose to read Europe by Milk Run. It's an honest and approachable portrayal of traveling Europe in the modern era. Without revealing too much, that's the gist.
Many travel memoir examples focus on the inner journey of self-discovery where travel is merely the vehicle to learning how to be a better person, overcome pain, etc. It's the same character arc we know and love from fiction, but have come to expect in nonfiction, especially travel memoirs. Not here. I wanted to blend into the story, so the focus would remain on train travel in Europe and solo European travel, not overcoming anxiety or past trauma. (Besides, no amount of travel can cure my anxiety or reconcile my past trauma!)
I also didn't write the book as a guide to the best solo travel destinations in Europe. Had I started with that intent, then it would've been a much different book. Instead, I traveled across some of Europe's busiest rail lines, devising my route on the fly, but managed to dodge overcrowding and find a Europe I knew still existed.
Was I successful? Find out for yourself: https://amzn.to/3sQNlnV
Okay, now back to the third person…
Europe by Milk Run: A Solo Travel Experiment from Copenhagen to Barcelona by Rory Moulton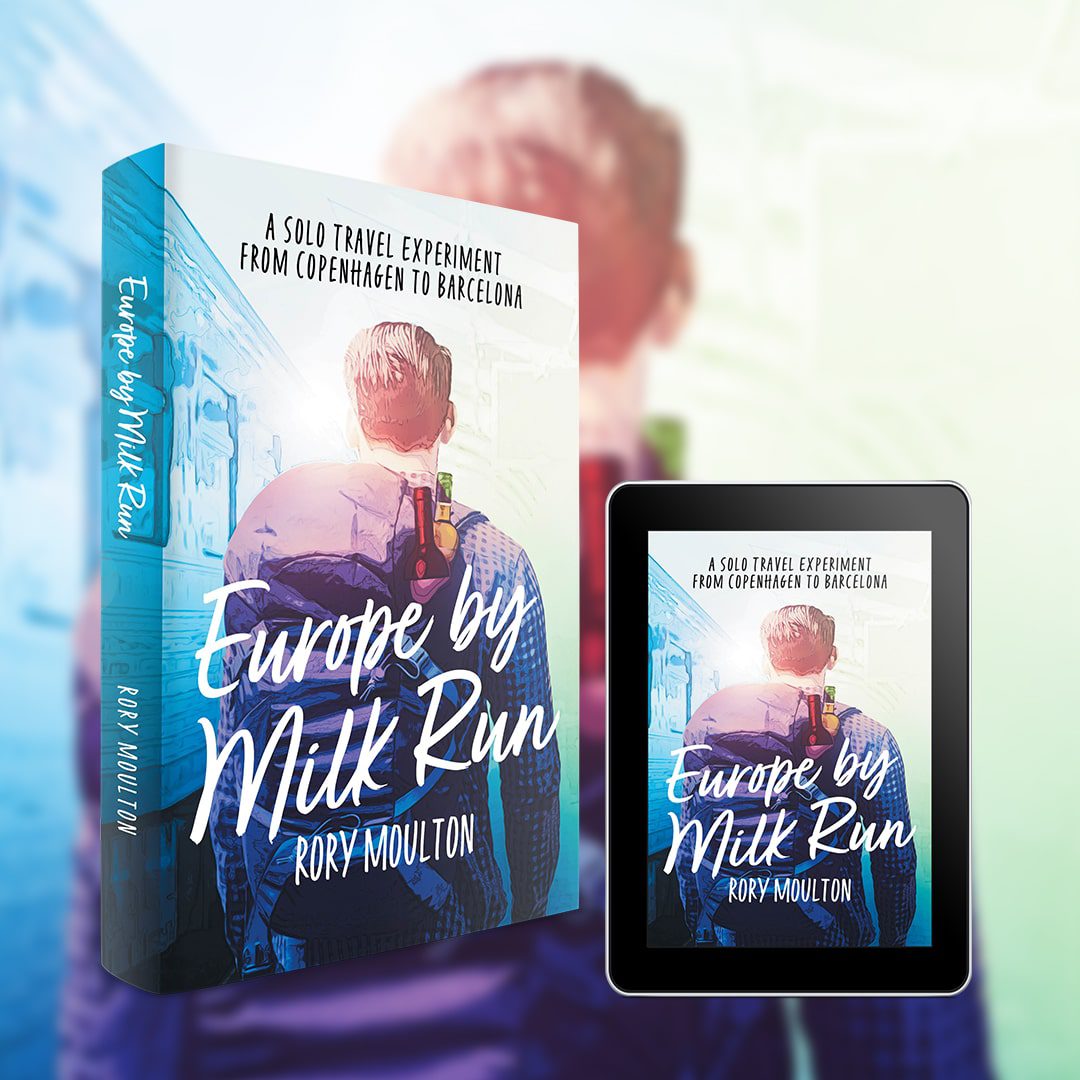 With ample humor and humility, Europe by Milk Run uncovers Europe's greatest treasures.
When an acquaintance of author Rory Moulton declares that traveling Europe "isn't real travel," Rory sets out to prove him wrong.
In this hilarious and gripping solo travel memoir, the author rides slow trains, explores off-beat neighborhoods and attractions, eats at restaurants so lost in time he's amazed they know when to open and befriends unforgettable characters, some of whom actually like him. Rory embarks with little more than a backpack, Eurail Pass and a vague notion of which direction he should be traveling. Along the way, he:
repels a cat invasion in Amsterdam,
loses all his money and documents,
witnesses a magical sunset in a ruined church,
meets WWII-doubting Kiwis,
investigates a haunted Spanish prison,
explores Europe's most beautiful, albeit abandoned, train station
and much more…
Europe by Milk Run shows that traveling Europe at ground level reveals the Continent's greatest treasures.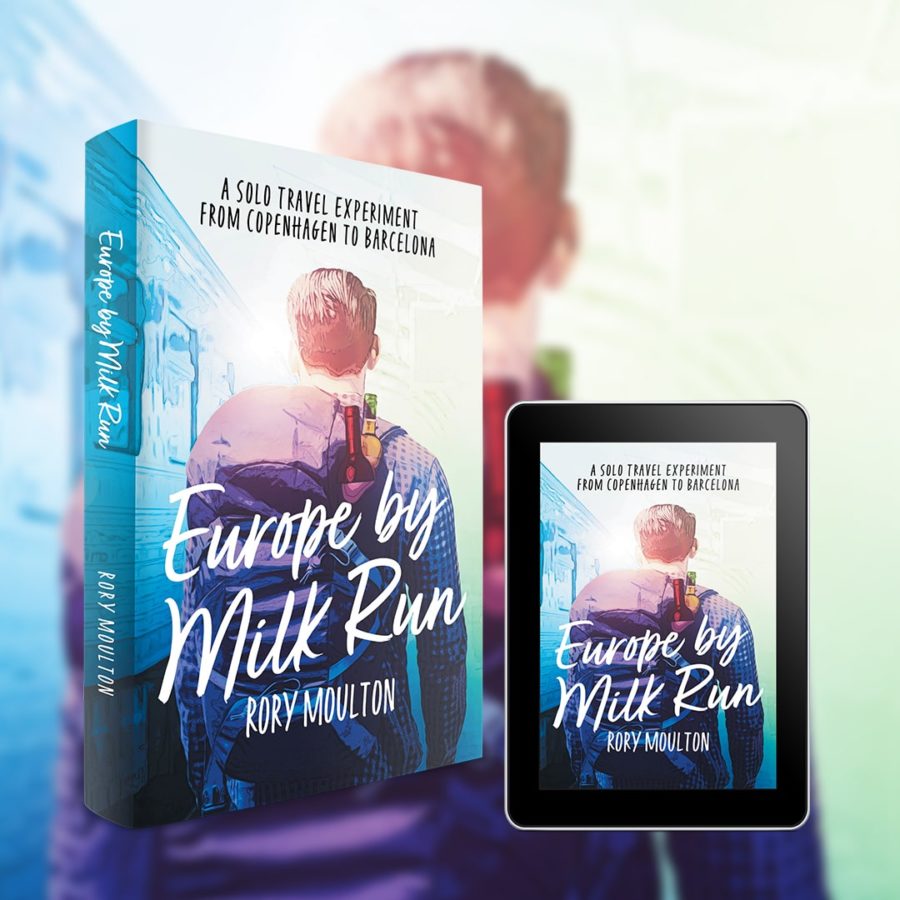 Who would like reading Europe by Milk Run?
Anyone who enjoys Europe, food, history, train travel, humor and budget travel that veers decidedly off the beaten path will love reading Europe by Milk Run. Basically, if you read travel books and the travel genre is your jam, then you'll find Europe by Milk Run a perfect fit.
For fans of Bill Bryson.
For fans of Anthony Bourdain.
For fans of Paul Theroux.
For fans of Bruce Chatwin.
For fans of Patrick Leigh Fermor.
For fans of Pico Iyer.
Where can I purchase Europe by Milk Run?
Europe by Milk Run is available in ebook from all major booksellers here: books2read.com/milkrun. Rory Moulton's newest travel book can be purchased from Amazon, Apple, Barnes & Noble, Scribd, Google Play, Kobo and other book retailers. The paperback version arrives in late March, 2022 and can be ordered online or from your local bookstore.