Ever dreamed of exploring Europe by hiking village to village, hut to hut? Does the idea of a full day outside exploring beautiful countryside and medieval ruins and capped with an incredible meal get your travel juices flowing? Cassandra Overby, author of Explore Europe on Foot: Your Complete Guide to Planning a Cultural Hiking Adventure, joins us for a discussion about how to plan and execute a hiking trip in Europe. Plus, she dishes on her favorite meal, drink and the piece of gear she just can't live without.
---
This Q&A originally appeared in my free, monthly email newsletter called EuroExperto. Subscribe here!
---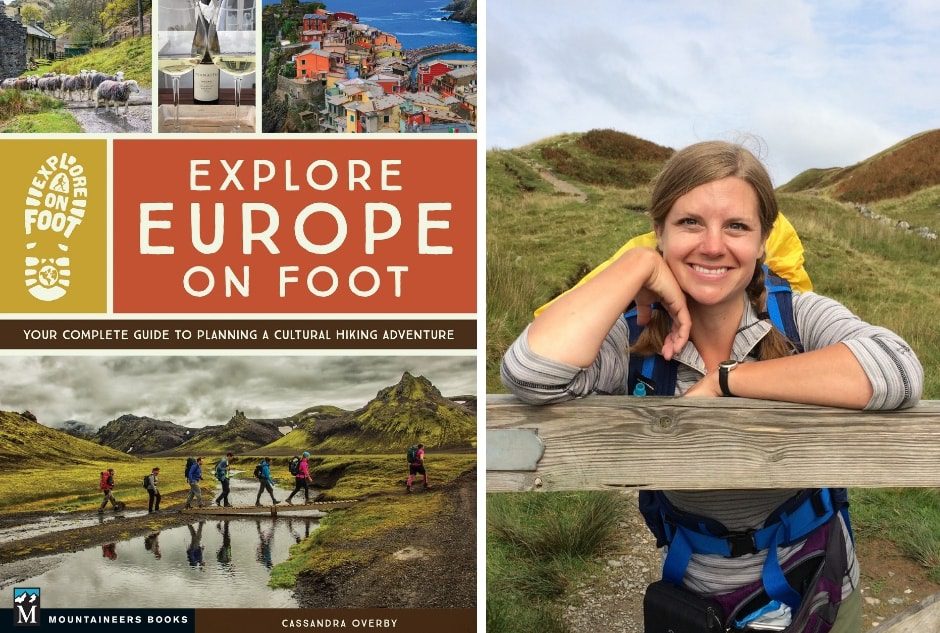 EuroExperto: First off, tell us about your travel background? When did it occur to you that hiking was your favorite way to travel? And why is that? What does hiking offer that traditional travel doesn't?
Cassandra Overby: I have spent pretty much all of my adult life as a traveler. It started in college, when I did exchange programs in Germany and Austria and caught the travel bug. After that, life was never the same. I was pretty much always either saving up for a trip or on a trip. I spent 14 months living in Europe but went anywhere and everywhere—Northern Africa, Haiti, Guatemala. (For more, see the intro to my book and the author bio at the back of my book.)
Until … I burnt out on travel in 2010. I was on my first stop of a trip around the world at the time and realized that I was sick of sightseeing. I was tired of long lines, loud tourists and bus exhaust. And I was tired of how international and global—not local—international travel had become. It seemed like no matter where I was, it was American pop music that played on the radio and french fries that were the side dish of choice.
I packed up, headed home and took five years off from any significant travel—until I met the man I would end up marrying and he invited me to be part of his big dream, a grand tour of Europe. (He'd never traveled before and didn't even have a passport.) I decided to take a chance not only on Mac (my now-husband) but on traveling again. And this time I tried to do things differently. That meant doing something I loved to do at home—hike. Mac (my husband) and I started going on long walks wherever we were. Sometimes they were an afternoon. Sometimes they were a full day. We never expected those long walks to become our favorite part of our trip, but they soon did and we launched out on even longer walks—multi-day village-to-village and hut-to-hut routes.
What I discovered along the way is that walking is simply a better and more authentic way to travel. It gets you off the beaten path and away from other travelers to small towns and historical wonders that you'll have nearly all to yourself. I've had way more only-tourist-around, Rick-Steves-eat-your-heart-out moments while hiking in Europe than I ever had with traditional tourism. (For more on the benefits of exploring on foot, check out the introduction to my book.)
Tell us about your book, how did you come up with the idea? Who's it meant for? Of all the trails in Europe, how did you possibly decide which hikes to feature?
There weren't any books to teach me about what I called exploring on foot (hiking as a form of travel) when I was setting out on my first trails. So eventually I decided I'd write one and fill it with all of the lessons I had learned—many times the hard way—on all of my hikes. I knew that exploring on foot wasn't just the answer I was looking for in terms of a better and more authentic way to travel. I knew it was the answer many other people were looking for as well.
The hikes I decided to feature were all ones that I first researched and then hiked myself. They're the cream of the crop when it comes to hiking in Europe. They also meet several requirements that I set: They highlight not only incredible natural beauty but also amazing cultural experiences; they're accessible (good signage and information, easy to access with public transportation) and they're doable in anywhere from 2 days to 2 weeks, the period of time most people have for a European vacation. Some of the trails I include in my book are actually longer than that but I've cut them down to their most iconic sections.
Why Europe? How does hiking Europe differ from elsewhere?
I've explored on foot a lot of places but I keep coming back to Europe, again and again. It has some of the most incredible, bucket-list trails in the world. It also has many things that make tackling a long walk a breeze, from incredible public transportation (great for getting to the trailhead and shortening daily stages of hikes) to on-trail restaurants and accommodations (so you can eat amazing food and sleep in a real bed!) to a variety of services like luggage transport, so you don't even have to carry a full pack with you if you don't want to.
What do you know now that you wish you knew when embarking on your first hiking trip to Europe?
Packing light is the very best thing you can do for yourself. I used to be an overpacker. Over time, I've gotten my gear list down to very few items, yet I'm prepared for everything from a rainy, muddy hike to a nice dinner in a cute cafe. These days, my backpack weighs around 20 pounds fully loaded and I don't feel like I'm missing out on anything. I love traveling light.
And what advice would you give travelers considering their first European hiking trip?
Choose your trail wisely. There are so many incredible trails in Europe but the key is to find the right one for you. Think about how far you want to walk each day and what you really want to focus on (history vs. wine tasting vs. a physical challenge, for example) and choose accordingly. My book has a big chapter that covers the hierarchy of trails in Europe and helps you find the perfect route for you. I also include several handpicked suggestions, from 7 hikes that are doable in a day to 15 trails that take 2-15 days each.
Tell us about your last trip to Europe. Let me guess, you went hiking, amirite?
My last trip to Europe was actually my final research trip for my book. I was gone for 6 weeks. Each day, I hiked. Each night, I canvassed towns for the best restaurants, accommodations and cultural attractions. That trip, I visited Germany (twice), Belgium, Luxembourg, Portugal, Spain and France. When people ask what my research trips were like, I tell them equal parts exhausting and exhilarating. I can't think of anything I'd rather do than spend my time like that. I never feel so alive as when I'm exploring Europe on foot.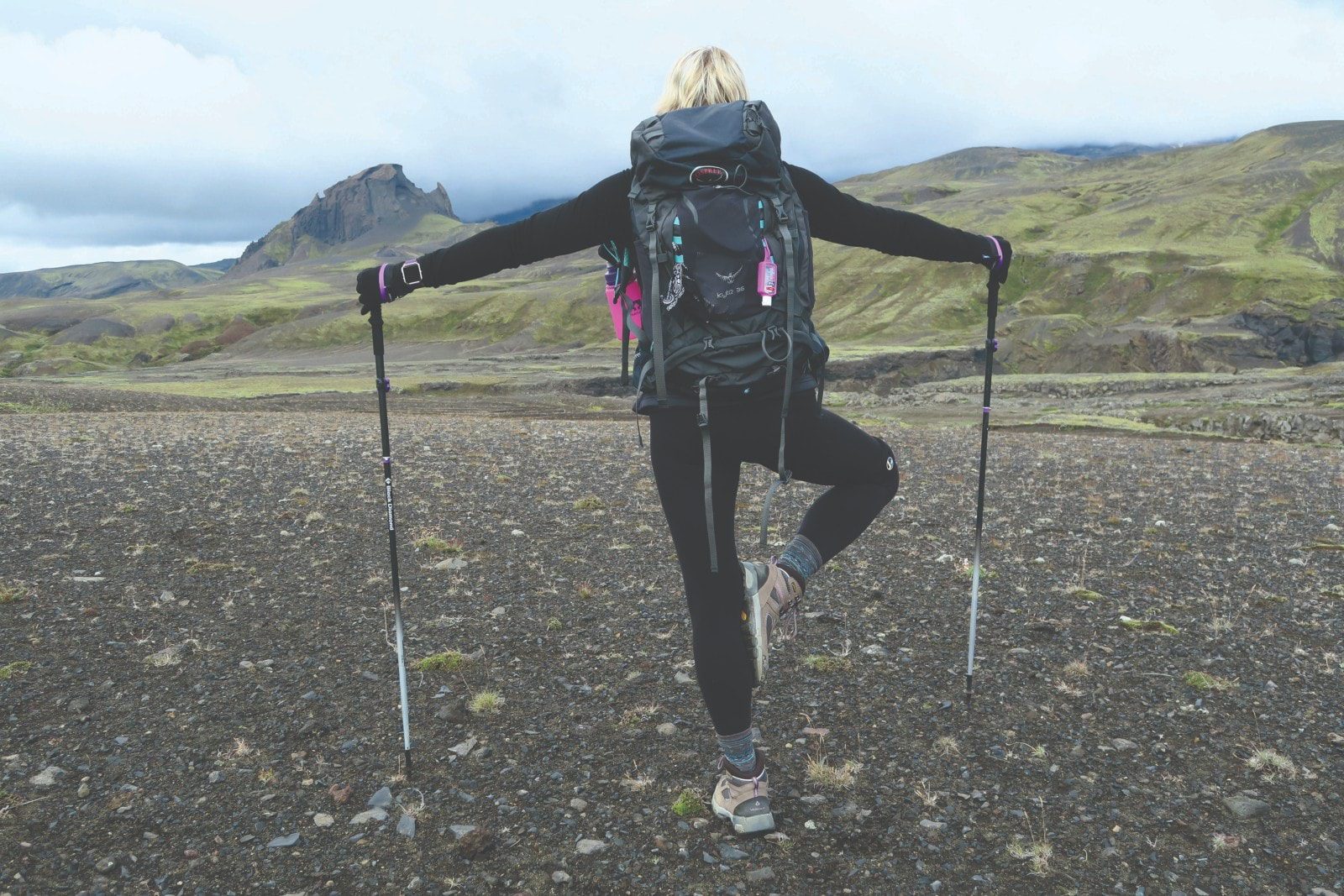 What does your next trip to Europe look like?
I am going to Europe in the spring for several weeks. I'll be doing some book promotion, hiking through Austria and Germany with my husband and baby (and researching for one of my next projects, a book on hiking internationally with kids) and leading my first tour of King Ludwig's Way, in Bavaria. I will be rolling out several more tours next year. To be kept in the loop about my tours, email me at exploreonfoot@gmail.com.
When you're not hiking in some gorgeous part of Europe, where are you and what are you doing?
I have a 6-month-old, so I spend a lot of time with her and my husband. We like to camp and hike together near Seattle, where we live. But my other favorite hobby, besides hiking, is country dancing. I absolutely love putting on my cowboy boots and dancing to live music at my favorite country bar. That's my happy place.
---
LIKE FREE BOOKS? Get a free Paris ebook when you subscribe to my free, monthly email newsletter, EuroExperto. Subscribe here!
---
Most memorable "trail" meal you've ever had:
Bavaria is one of my favorite places to explore on foot and I love eating Wienerschnitzel, German potato salad and apple strudel after a long hike!
Favorite post-trail drink:
Local wine wherever I am (in Europe)! I carry a bladder specifically for wine when I travel. It's much lighter than carrying around a glass bottle, that's for sure! In Bavaria, I love drinking hot spiced wine on cold days when I'm hiking.
Gear you'd never hike Europe without:
I never go to Europe without European walking shoes (much better for exploring on foot than traditional hiking boots), a good backpack (a fusion of a travel backpack and a hiking backpack, which I discuss in depth in my book) and lots of merino wool for my trail and town wardrobes.
Travel style: Solo or with a companion?
I've done a lot of both and I like both. These days, I really enjoy having other people join me on trail, especially people who haven't done a lot of hiking. It's really fun for me to introduce them to exploring on foot and see how they fall in love with it!
---
Vitals
Title: Explore Europe on Foot: Your Complete Guide to Planning a Cultural Hiking Adventure
Published: October 1, 2018
Amazon: amzn.to/2SidhDC
Website: explore-on-foot.com
Facebook: facebook.com/exploreonfoot
Subscribe to EuroExperto for free, monthly European travel advice. And why not stay tuned to the blog for more author Q&As?