The Luberon Loop is a hiking route in Provence, France that connects 27 hilltop villages, along with lots of amazing restaurants, acclaimed vineyards and cozy hotels.
In 2019, I began mapping out a route in the Luberon that would link up the region's most-beautiful fairy-tale villages along existing footpaths. After four trips and one global pandemic, I completed the route in late 2022. In January 2023, I released the full hiking guide with a ravishing PDF guidebook, GPS-guided hiking routes and a digital travel map marking all the best restaurants, hotels, wineries and attractions.
I'm convinced: It's the finest village thru-hike in France, if not the whole world. It combines farm-to-table restaurants, dreamy little hotels, atmospheric ancient ruins, wonderful family-run wineries and some of Europe's most-gorgeous natural beauty. It's unlike many other thru-hikes, even in Europe, because hikers on The Luberon Loop eat memorable dinners, sleep in down-filled beds and traverse moderate terrain across Provence's most-revered lands.
This is NOT hardcore backpacking. The terrain and distances covered are moderate. But more importantly, the amenities are outrageously comfortable. While hiking The Luberon Loop, you'll trade:
tents for heavenly B&Bs, hotel-restaurants and boutique hotels,
heavy 90-liter backpacks for 40-liter day packs,
arduous hill climbs for scampers through vineyards, pastureland and rambling oak forests,
dehydrated meals and beef jerky for fresh baguettes, hot homemade dinners and luxurious picnics.
So, who's The Luberon Loop for?
Anyone interested in long-distance village walks like the Camino de Santiago, but want to try a shorter trip first or want something similar io the Camino but entirely in France.
Travelers to France who want to experience Provence without the crowds and hassles.
Any European travelers seeking a non-mainstream travel experience in France.
Experienced hikers who savor the outdoors and want a hiking trip unlike anytihng else in the world.
Hikers who want to plan their own thru-hike in Europe, but want the details — hotels, hiking routes, restaurants, important sights — figured out for them.
Travelers who love Provence, but want a new way to experience the lovely Luberon.
Without further ado:
Four years in the making…
Almost 400 miles walked…
27 gorgeous Provençal villages scoured…
Over 200 restaurants, hotels, wineries and attractions verified…
Many attempts at speaking French horribly mangled…
More than a handful of wrong turns and poor routes taken…
And several blisters later…
The Luberon Loop hiking guide is now available!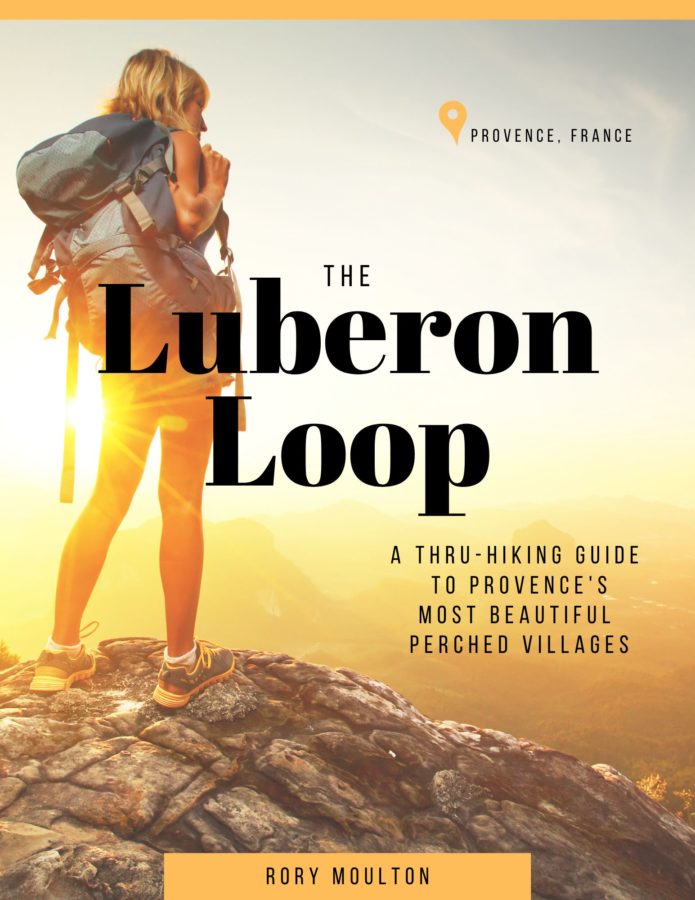 Here's a short preview of what you'll receive: