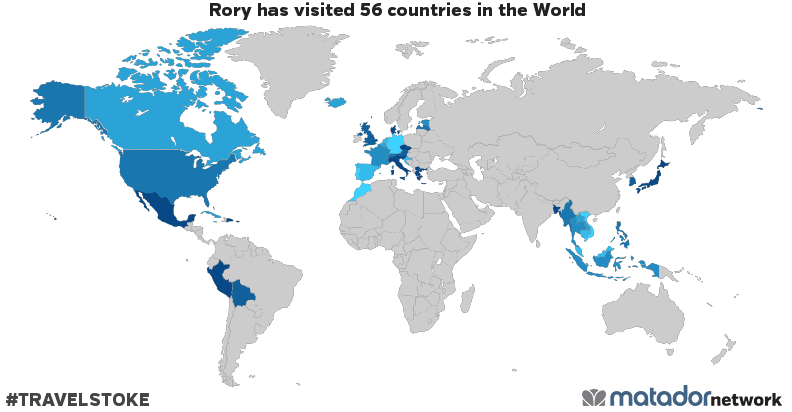 Rory has been to: Andorra, Aruba, Austria, Bahamas, Bangladesh, Belgium, Bermuda, Bolivia, Bonaire, Saint Eustatius and Saba, British Virgin Islands, Cambodia, Canada, Cayman Islands, Croatia, Cuba, Czech Republic, Denmark, Dominican Republic, Estonia, France, Germany, Greece, Iceland, Indonesia, Italy, Jamaica, Japan, Laos, Latvia, Liechtenstein, Luxembourg, Macedonia, Malaysia, Mexico, Morocco, Myanmar, Netherlands, Netherlands Antilles, Peru, Philippines, Portugal, Puerto Rico, Saint Barthélemy, Saint Lucia, Singapore, Sint Maarten, South Korea, Spain, Switzerland, Taiwan, Thailand, Turks and Caicos Islands, United Kingdom, United States, Vatican, Vietnam. Get your own travel map from Matador Network.
FREE Paris Guidebook
QUIT DREAMING & START PLANNING
Travel Europe smarter! Download a free copy of "Paris for €10" and receive monthly European travel tips, news and more with our free newsletter, EuroExperto.