The U.S. travel ban to Europe is over and Europe's Great Travel Reopening has begun. This year, Americans are invited back to the Continent.
Before diving into what European countries are open to U.S. citizens, let's review what travel in Europe will look like in 2021. Hint: It'll be different.
**Promo alert: This is an excerpt from my free newsletter. Interested? Sign up here: rorymoulton.com/subscribe.
What to Expect Traveling Europe in 2021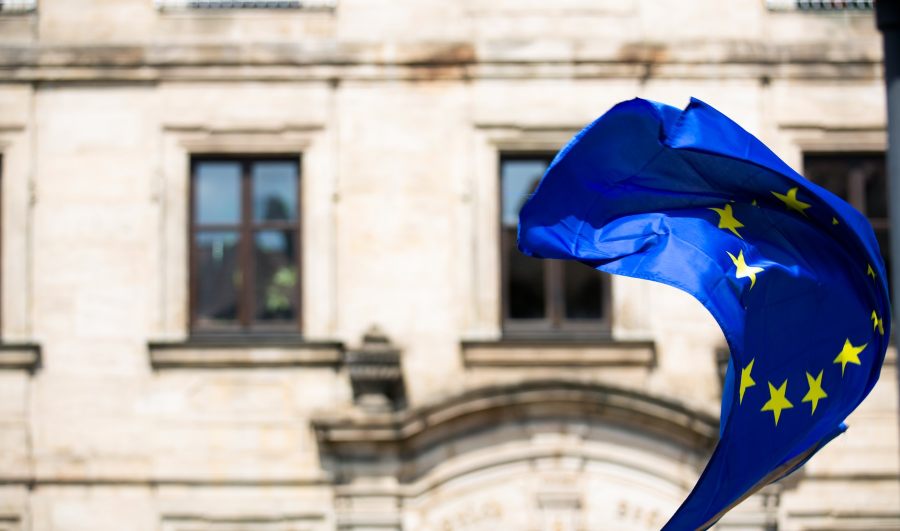 The European Commission agreed in principle to a reopening plan that allows each European country broad leeway in when and how they allow tourism in 2021. Here are five key takeaways from Europe's tourism reopening announcement:
— Takeaway 1: By early June, Europe will reopen tourism in piecemeal fashion.
Caveat: The European Commission has an emergency tourism-shutoff lever they can pull if infection rates become uncontrollable in EU states. Plus, the 27 member nations can determine their own reopening dates.
— Takeaway 2: Nonessential travel will be permitted to people arriving from countries with low infection rates and to anyone fully vaccinated with a European Medicines Agency-approved vaccine (Pfizer/BioNTech, Moderna, AstraZeneca, Johnson & Johnson).
Caveat: The final dose of an authorized vaccine must be administered at least 14 days before arrival.
— Takeaway 3: The European Commission's plan will drop all quarantine and covid-testing requirements.
Caveat: Individual states could still enforce testing and quarantine requirements as they deem fit.
— Takeaway 4:The EU will implement some sort of digital vaccination passport to show proof of vaccination at airports and border crossings.
Caveat: What will it look like? How will it work? Probably a mobile app, but nobody knows! Until/if this idea comes to fruition, EU nations are allowed under the plan's framework to admit travelers with proof of vaccine issued outside the EU. Hold on to your little white CDC cards!

— Takeaway 5: Expect tourist-importing countries (Italy, Spain, Croatia, Greece) to jump at the June reopening, if they haven't already. Meanwhile, tourist-exporting countries (Germany, Netherlands, Belgium) will hold off on reopening until July or later, depending on vaccination rates.
Caveat: Don't book travel to or through a country until it announces a reopening date. Even then, check what that means, i.e. will curfews still be in place? Are restaurants open? Etc.
What is the EU's Digital COVID Certificate or "Green Pass?"
We've heard much chatter about the EU's mobile app for vaccinated travelers. On Monday, May 24, an EU committee approved the app, aimed at reopening travel between EU member states. While it's still unavailable, we know a little more about the so-called "Green Pass."
First, the EU's digital COVID certificate currently only applies to EU citizens. Beginning July 1, EU citizens can upload their proof of vaccination to the app, which will produce a unique QR code they'll scan at border controls. Here's what that should look like: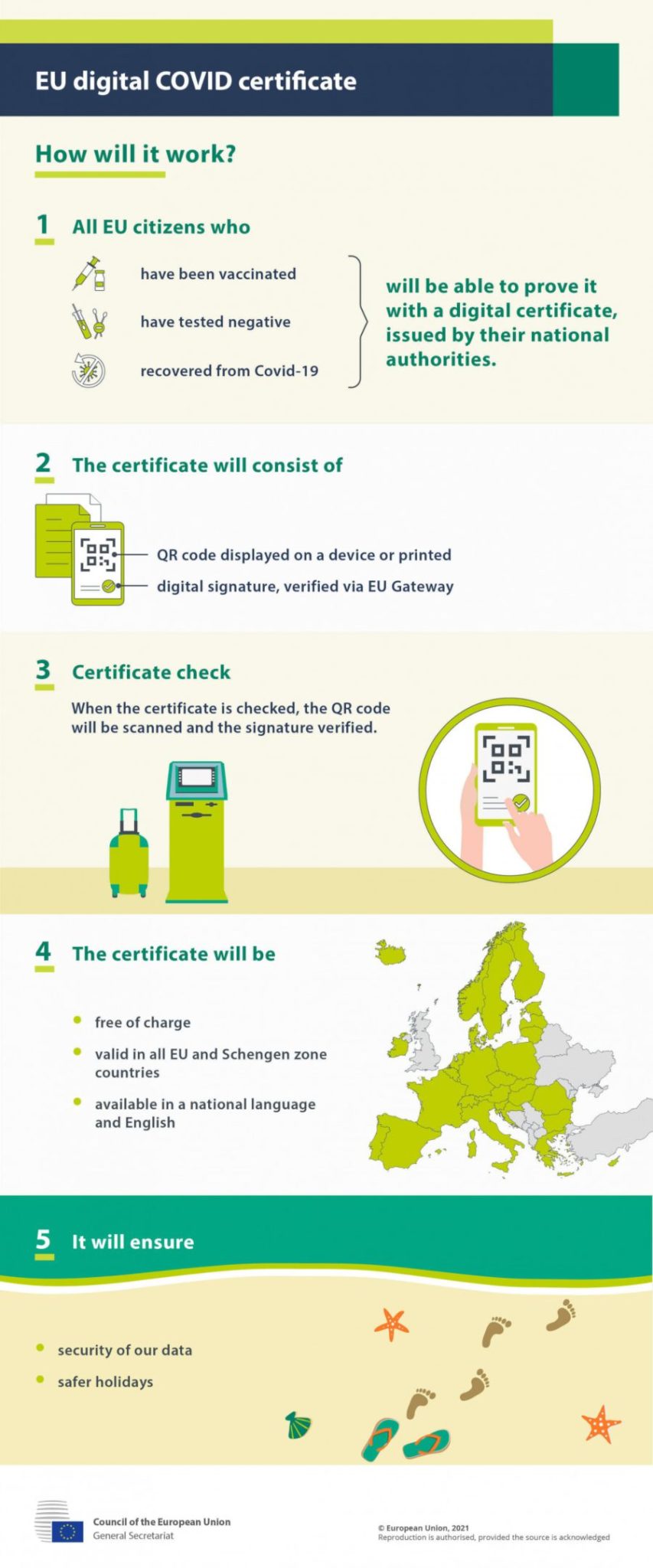 Travelers from outside the EU are not required to use the app, and it's uncertain if they ever will. So, for now, vaccinated travelers from the U.S., Canada, etc. will present their proof of vaccination using their home country's paper card.
When Can I Travel to Europe Again?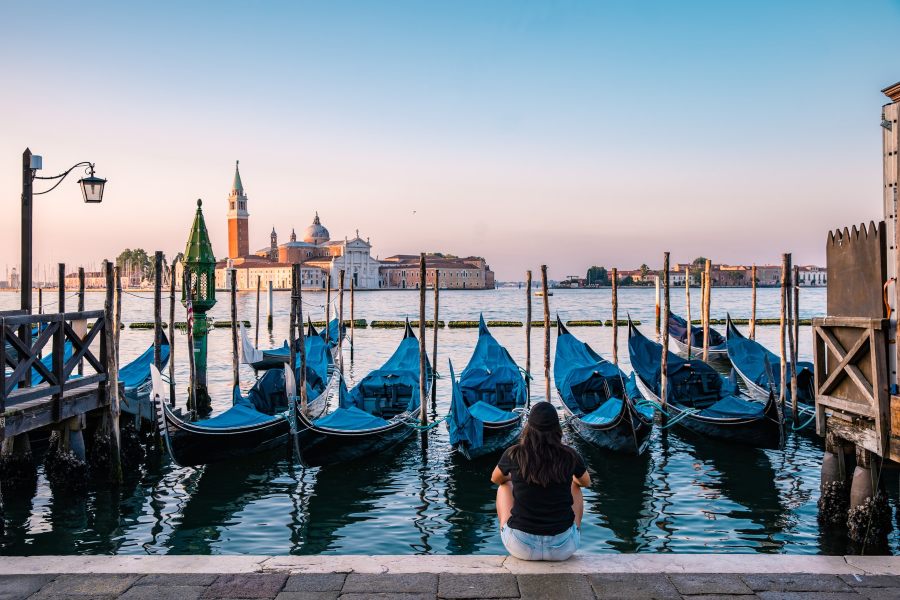 Europe traveler, it's time to rejoice. We finally have an answer to that question, many answers actually. Since European countries set their own reopening dates and rules, each will reopen when and as they deem fit.
Austria: Open. Vaccination or negative PCR test required.
Belgium: Open. Passenger locator form required.
Croatia: Open. Negative test or vaccination required.
Czech Republic: Open. Passenger locator form required.
Denmark: Open. Vaccination required.
France: Open. Vaccination and negative PCR test required.
Germany: Open. Passenger locator form required.
Greece: Open. Vaccination or negative PCR test required.
Ireland: July 19. Vaccination required for over 18s or negative PCR test for under 18s.
Italy: Open. Negative PCR test or vaccination required.
Portugal: Open. Negative PCR test required.
Spain: Open. Vaccination required.
Switzerland: June 28. Vaccination required.
The Netherlands: Open. Passenger locator form required.
UK: TBD. 10-day quarantine and negative test required. Prediction: June.
Featured image by www.atikh.com and www.khayriyyah.com.