My family's 2018 European travel tour-arama is officially in the books. Moreover, I've now had a couple of weeks to reflect on our month abroad. Without a doubt, I'm more excited and optimistic about European travel than ever before.
I know, I know. I should be hesitant, reluctant even. After all, doom dominates the European news. Over-tourism is ruining cities like Venice and Barcelona. Political turmoil has engulfed Britain and Italy. The refugee crisis persists. In short, European travel has lost its allure. Right?
Wrong. I'm here to tell you: Traveling Europe remains a transformational travel experience. In fact, perhaps now more than ever — in spite of the challenges facing the EU. The European melting pot has never been more alive, bubbling and fermenting with life, diversity, hopefulness and beauty.
2018 European travel stats
Distance traveled: Roughly 3,500 kilometers or 2,200 miles
Days: 30
Cities/towns: 21
Churches: 15
Travel days: 13
Memorable meals: 11
Museums: 10
Trains: 10
Countries: 9
Airbnbs: 8
Hotels/Guesthouses: 6
Languages: 6
Week 1: Paris to Amsterdam to Düsseldorf
Our 2018 European travel tour-arama begins with a breeze through Paris and Amsterdam before slowing down in forward-looking Düsseldorf.
Paris, France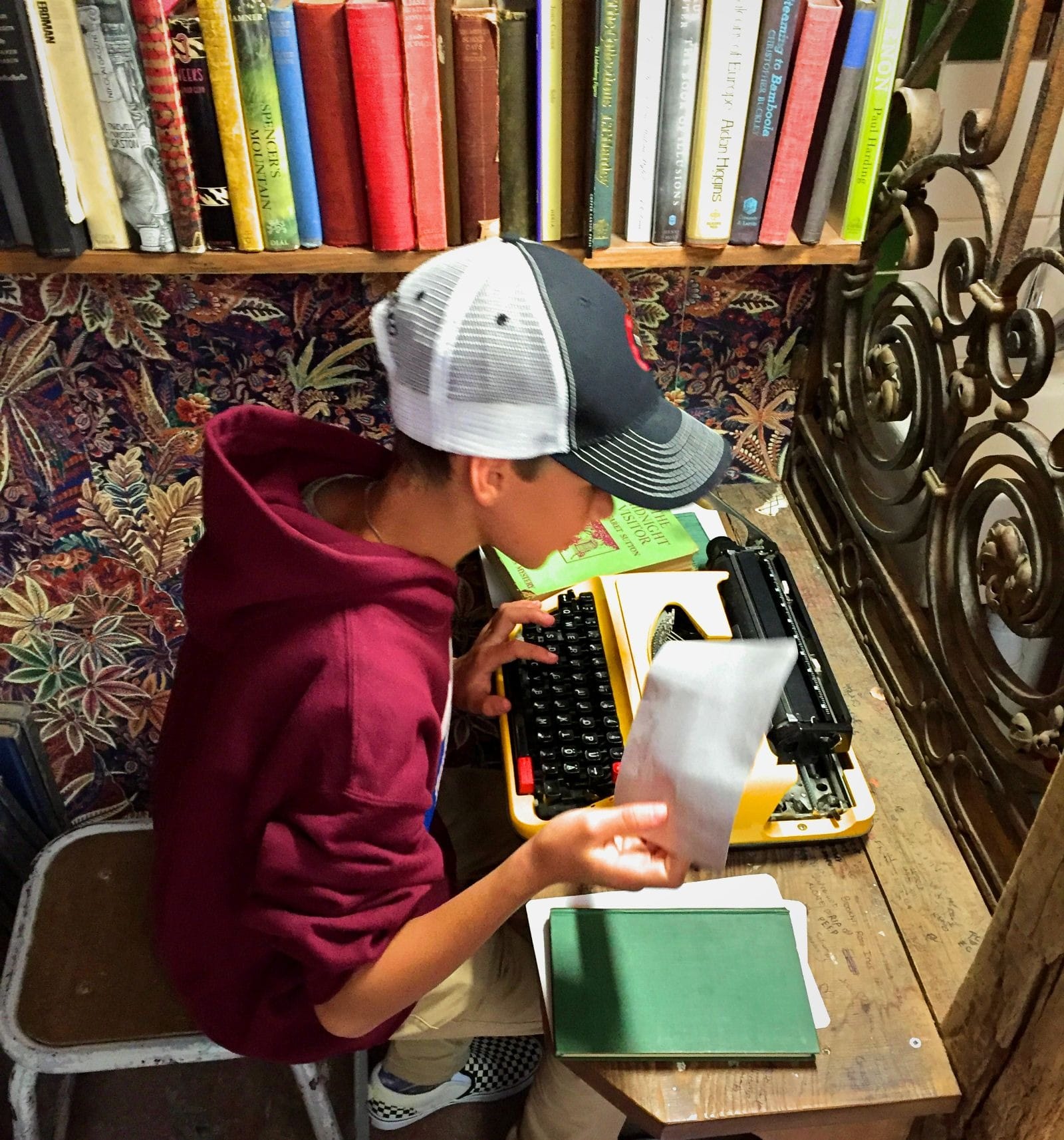 "Every time I come here, I love it more."
Even lost in jet-lag delirium, I instantly agree with my brilliant son. Who, by the way, is now on his third trip to Paris. At only 13 years old. It's a #blessed life. When my father was 13, he was digging his third sceptic-tank hole. When I was 13, I mowed lawns all-day, every day in the searing Pittsburgh summer. In two feet of snow.
Paris is a 32-hour walking dream. It's just Lynn and I. Mom will catch up with us two weeks down the road in Vienna. Until then, he and I have two days together before I drop him off in Amsterdam for a 10-day school trip (#blessed).
Despite our diminished mental capacities and short timeframe, we see a lot. It helps knowing exactly what you want to do, when you want to do it and how best to do it. (Hey, I wrote a book about that!)
First stop, the Museum of Hunting & Nature. To say this place hosts an oddball collection is an understatement on par with "country music stars sometimes reference pickup trucks in their songs."
I lead Lynn through the three-story mansion, each themed wing boasting stranger and stranger art and objects until we finally reach the Holy Grail: The museum's trophy room. Here, in what can only be accurately described as "extinction porn," hangs 99 mounted heads of exotic game. From Alaskan moose to African gazelles. But the real star of the show I tell Lynn, pointing over his shoulder, is the animatronic albino boar hanging directly behind him…
Yes, you read that correctly and, no, I won't spoil the surprise.
We recharge on "galettes" (buckwheat crêpes) for an evening push to the Eiffel Tower just in time for sunset. After clearing the security barricade, we beeline for the south pillar's staircase climb, bypassing the elevators. The stairs are cheaper. Plus, the ticket line is usually much shorter. Tonight doesn't disappoint. No line. Beautiful sunset. Just my son and I.
A late afternoon train to Amsterdam means we make the most of our second morning in Paris. Over our Marais hotel's breakfast of croissants, baguettes, cheeses galore, orange juice and espresso, I reserve a time slot for the Notre-Dame towers climb. After climbing her towers and basking in my favorite city view, we wander the Latin Quarter with an aim at aimlessness. Eventually, we dive into the stacks at the always-crowded Shakespeare & Company and the always-not Abbey Bookshop.
Our day, and indeed our abbreviated stay in Paris, is quickly coming to an end. It's about lunchtime, our bellies remind us, as we u-turn back toward the Seine River. We settle into a cozy corner table at Aux Anysetiers du Roy on Île Saint-Louis, the more diminutive of the two Seine River islands. My boy, licking his lips and dunking slice after slice of baguette, fills up on escargot. He graciously gives me one. I order a salad, onion soup and the house red. The soup is heaven. I wish I could take a thermos full on the train.
Amsterdam, Netherlands
"Oh, so this is where all the people live."
An evening in Amsterdam West reveals, as Lynn just put it, where all the people live. It's a neighborly scene altogether different from staying in the tourist-saturated city center. It's quiet. Full of families. But it's only a 20-minute tram ride to the Red Light District. The few pot shops here are discreet. We wander the 'hood around our Airbnb, settling on a kebab shop located on a pocket park for dinner.
The next morning I do the only hard thing I'll do all trip: Say goodbye to my boy. I meet his trip leaders, a teacher he adores and a lovely professional guide from Germany. They immediately put me at ease. Plus, my boy, he's ready. He's traveled to Europe with us five times and South America once. He's ready. I know that. I stop hemming and hawing, say goodbye and leave him with his group in Schiphol Airport's arrivals lounge.
He's smart and capable. He'll have the time of his life, I reassure myself. Even so, saying goodbye hurts so much. Luckily, Amsterdam is here to console me.
A train-then-tram combo deposits me at my favorite Amsterdam neighborhood, De Pijp ("duh pipe"). I skip the museums — I've seen them all. Also, the sun is shining and the weather is sweet. Amsterdammers know darn well to take advantage of a sunny day. I visit cafes, stroll the Albert Cuyp Market, munch french fries and soak up that all-too-rare Northern European sun in Sarphatipark.
Düsseldorf, Germany (day trip to Aachen)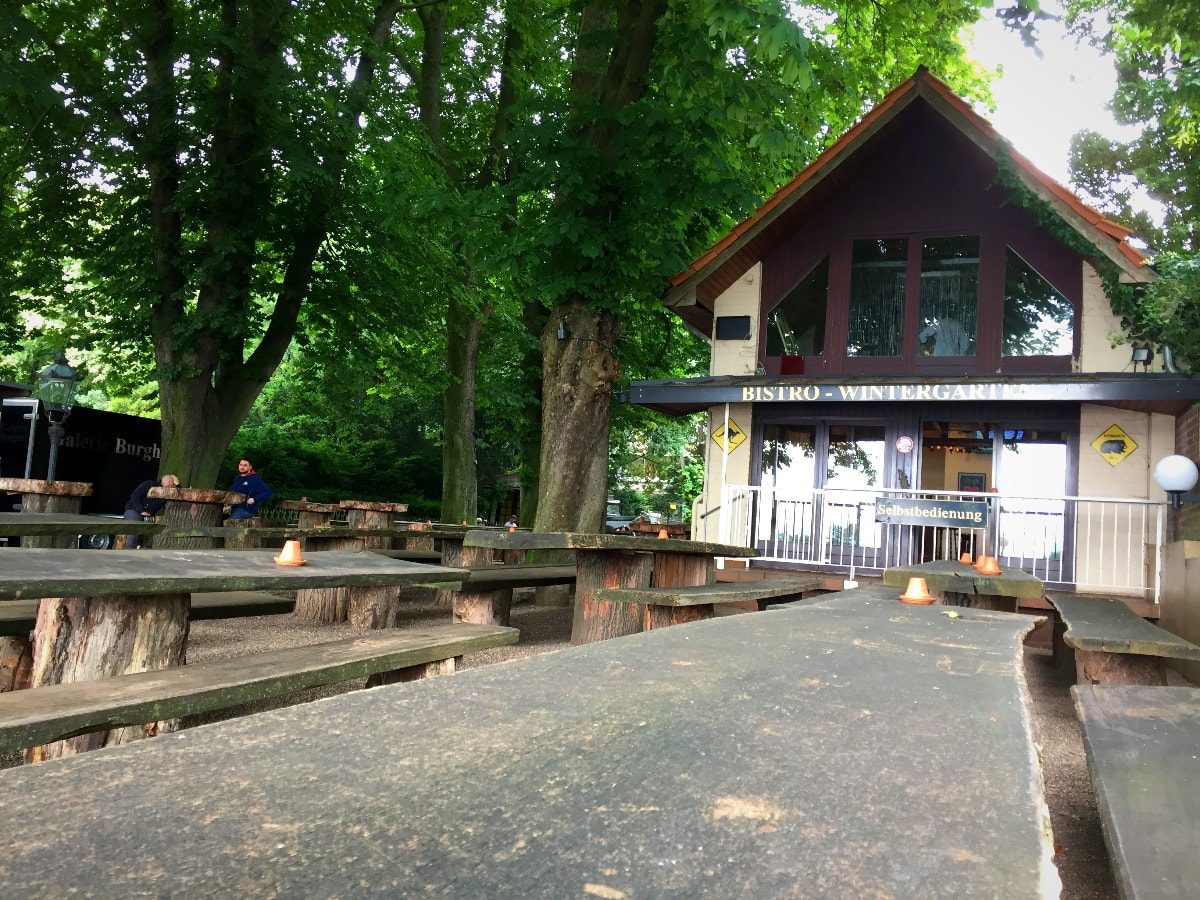 "Who'd you kill? And why are you hiding out in Düsseldorf?"
It's been maybe 30 seconds since I pulled a bar stool between my German Airbnb host, Ben, and his Irish friend, Peter. Already, they want to know what the hell brings me — a seemingly sane, probably not-murderous American — to Düsseldorf.
I get it. Düsseldorf isn't exactly raking in the foreign tourists. You see, there's simply no compelling reason to visit. Düsseldorf boasts no major churches, castles, bridges, monuments, museums or really any sightseeing of major historical significance.
I assure Ben and Peter that I'm no murderer. After navigating tourist hordes in Paris and Amsterdam, I'm seeking something more low-key. A place less tourist-oriented. Fewer crowds. A modern city with some medieval character. Ideally, it's a city reachable by direct international flight, so my readers (95% of whom are American) will find it relevant. Easy day-trip possibilities. That's what I'm looking for. And that's exactly what Düsseldorf delivers.
Thanks to a large university and thriving international business community, Düsseldorf buzzes with cosmopolitan diversity. Ethnic restaurants turn out sushi, tapas, pho and Korean BBQ alongside beer gardens pouring local "alt" beer. Walking the streets, I hear Polish, Japanese, Greek, Turkish, French, Italian, Spanish besides the ubiquitous English and German.
Trams, trains and an underground system deftly connects the city's many neighborhoods with the greater Ruhr region. Home to 1.2 million people, Düsseldorf feels much smaller. Maybe it's because car traffic is discreetly routed through tunnels and everything is walkable and bikable. Indeed, in comparison to its Rhine-Ruhr neighbors, which comprise the "most highly populated area in Europe with a population of 13,400,000," Düsseldorf feels positively provincial.
Over three days, I walk, eat and drink in the lively "Altstadt." Ben, though he professes a preference for tacos and sushi, leads me to an authentic German restaurant for the most-tender and most-delicious pork knuckle I've ever eaten. And, let me tell you, I'm awfully particular about my pork knuckle.
I wonder, is Düsseldorf's old town a clever, post-WWII recreation like so many others in Germany? Peter tells me a story: An American tank commander who was born in Düsseldorf, having pulled up to the Rhine and gazed across the river at his birthplace, convinced his men to cross the Rhine elsewhere. Thus, sparing Düsseldorf the requisite artillery and air attacks that flattened so many other German towns. I'm unconvinced, but I enjoy a good yarn. Especially when delivered with an Irish accent.
I walk the Rhine River to the Kaiserpfalz castle ruin in nearby Kaiserswerth. It's a free and up-close scramble around an old "tax castle" that levied fees upon passing merchant boats. In the adjacent beer garden, I write, sipping a locally brewed "alt" and watch cargo barges ply the river, doing what they do more or less the way they've been doing it for centuries.
A comfortable and punctual hourlong train whisks me off to Aachen, Charlemagne's one-time capital of the Holy Roman Empire and final resting place. I stroll the compact old town, paying my respects to old Charlemagne, devouring a currywurst and spending far too long gazing at old European newspapers in the International News Museum.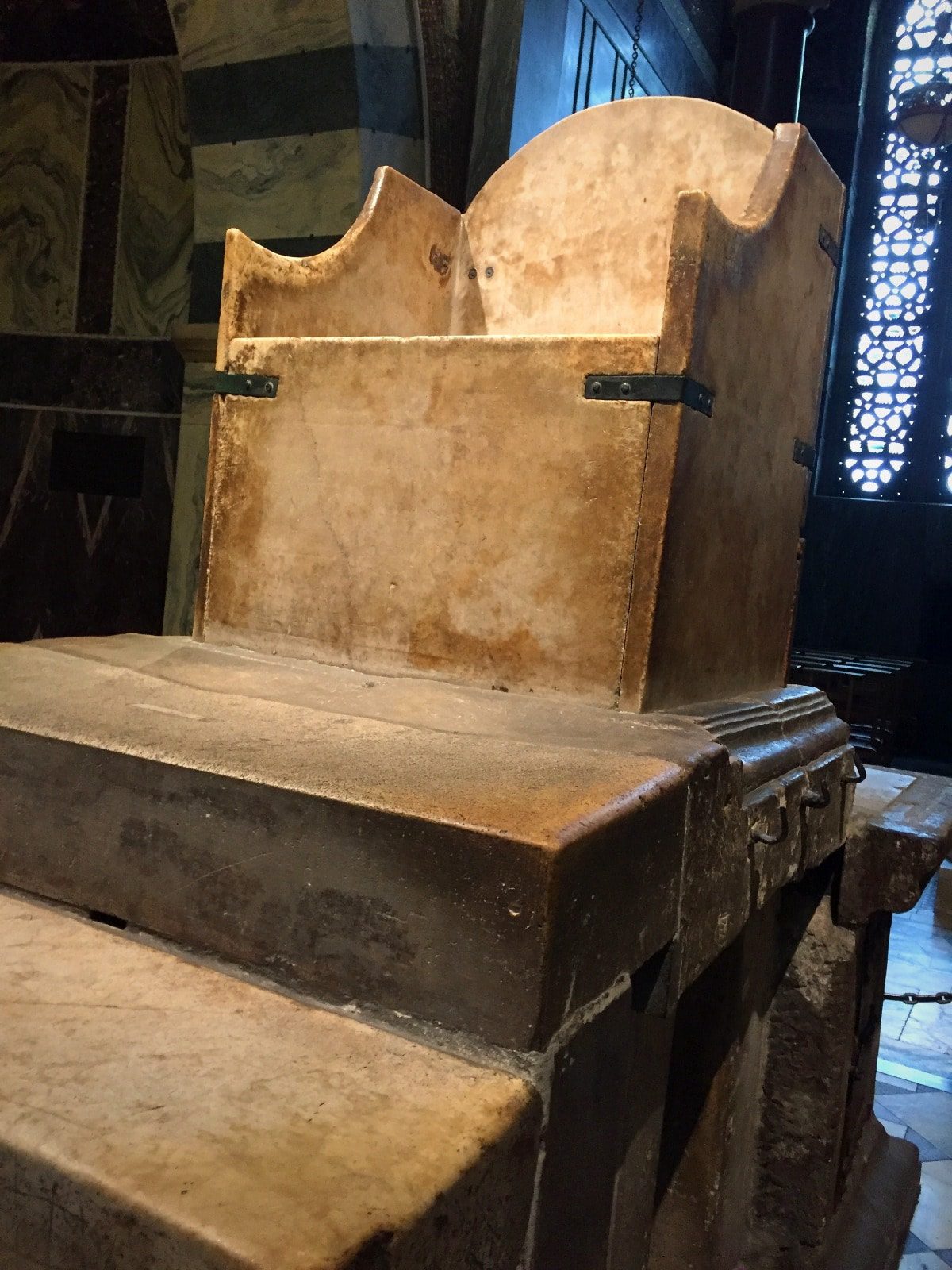 Diverse. Prosperous. Peaceful. Highly connected. Unapologetically human-centric (as opposed to vehicle-centric). Extremely livable. I begin to see that Düsseldorf is Europe's future. While so many European tourist cities understandably cling to what makes them famous — the past — Düsseldorf, unencumbered by former glories, looks optimistically forward.
Week 2: Berlin to Prague
Deep dive into Berlin's museums before hitting Prague's back streets.
Berlin, Germany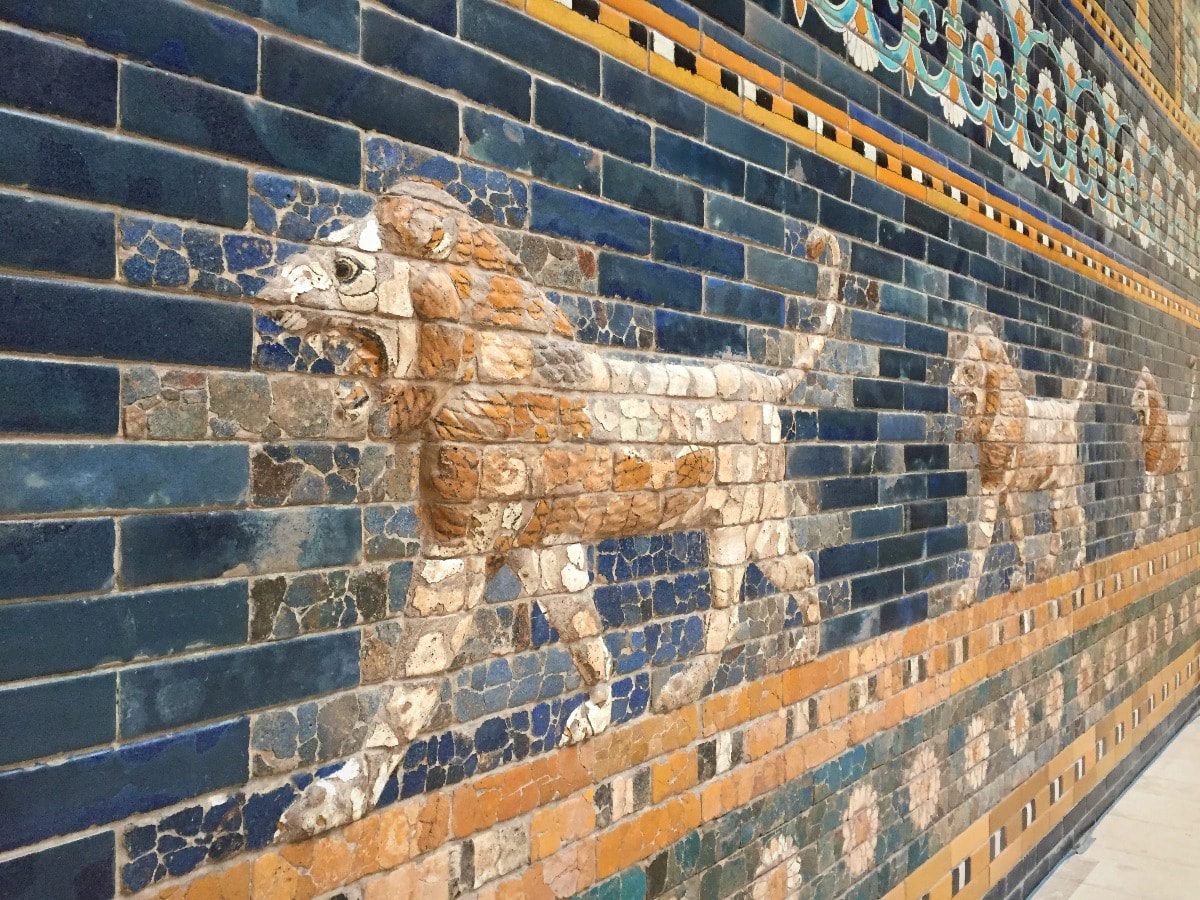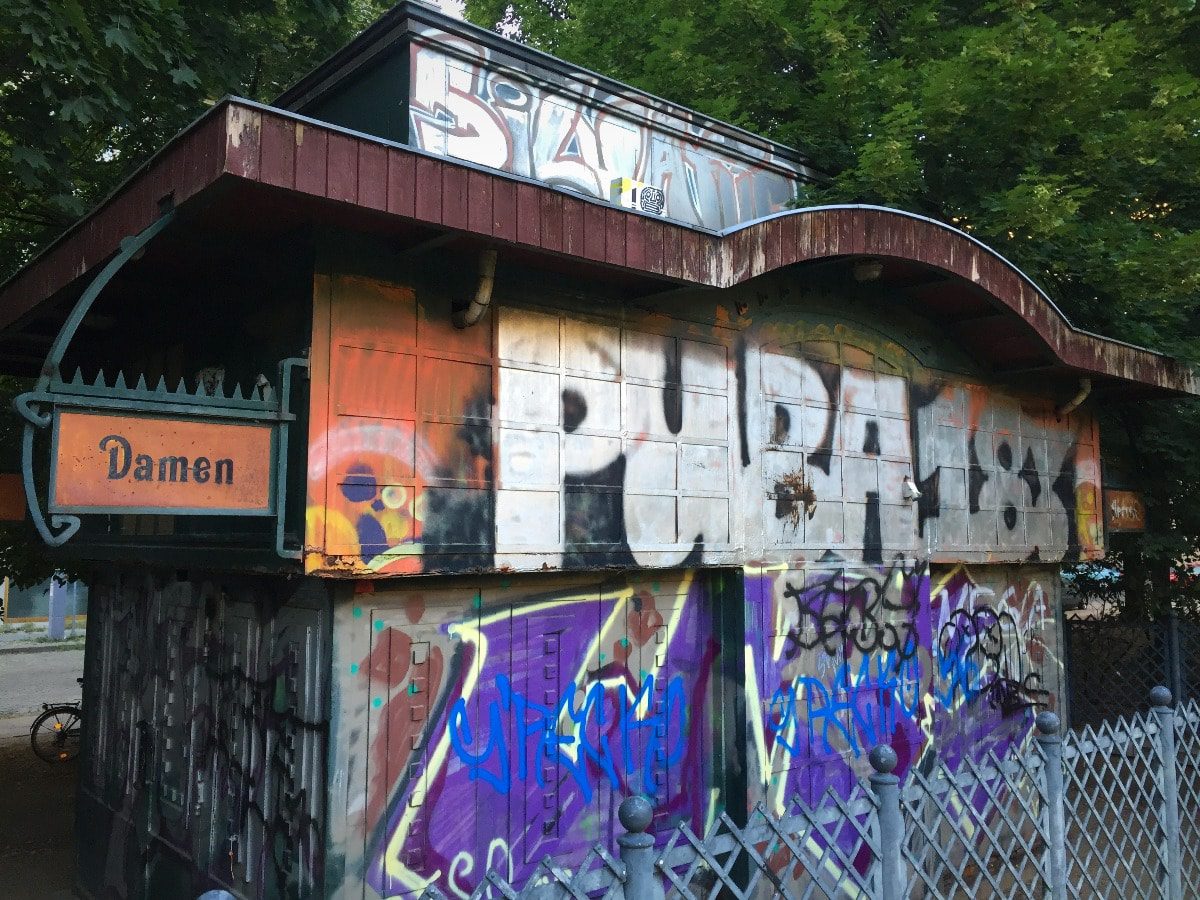 "All these museums are making my feet hurt. I'm burning out."
My wife serves me no sympathy over the phone. I asked for this she reminds me, and she's right. Three days of intense museum-ing leaves me a tired, foot-sore traveler. Albeit, one feeling content at having accomplished something that's been on my list for years: A deep dive into Berlin's museums.
Since reunification, Berlin has become a full-on, world-renowned museum city. History. Antiquity. Art. Media. Germany. Europe. Photography. Communism. Nazis. Sausage. Berlin's museums cover the full gamut. Shoot, they have a whole island in the Spree River dedicated to museums. I kid you not. It's even called, get this, MUSEUM ISLAND!!!
Arriving on a six-hour train from Amsterdam, I purchase a pricey 72-hour, All-Inclusive Berlin Welcome Card at the Berlin Hauptbahnhof's tourist office. It covers public transportation, museums, walking tours and a bunch of stuff I'll never do. I walk outta there feeling like the King of Berlin with this thing in my shirt pocket. Berlin City is mine for the taking! I can do no wrong!
So, of course, I immediately get on the wrong bus.
After finally reaching Prenzlauer Berg, I bring a kebab and two Berliner Kindl pilsners to watch the sunset in Mauerpark and devise a 72-hour sightseeing plan. I'll be damned if I don't get my money's worth.
Day 1: Antiquity
I rise early, grabbbing a croissant and coffee for the tram. Eating and drinking, I soon realize by the multiple signs and many glares, is strictly verboten on the tram. Sheepishly, I tuck the pain chocolat inside my backpack and somehow restrain the urge to sip my coffee en route to the first museum of the day.
Even under construction with the namesake Pergamon Altar closed, stop #1 can be none other: The Pergamon Museum. The Ishtar Gate and Roman Market Gate of Miletus are simply mesmerizing. Though I prefer ruins "in situ," these wondrous reconstructions leave me smiling and dreaming of a toga-and-sandal world.
Since today's museum theme is antiquity, I'm next off to the Neues Museum, which means New Museum. Ironically, it houses the oldest collection on Museum Island. Archaeological artifacts from Egypt, Asia and Europe whisper ancient tales as I daydream my way through bright-white corridors. The showpiece is a captivating bust of Egyptian queen Nefertiti. Oh, those eyes. I'm in museum heaven.
I save the smallest, least-impressive museum for last, the Altes Museum. This was a good plan because I'm tired. My feet and calves hurt. I've been walking museums now for about seven hours. Luckily, the Altes is quiet, easy to navigate and a good museum to skim before hitting the beer halls for sausage, fermented hops and World Cup.
Day 2: Art
It's art-museum morning. First, to the Old National Gallery ("Alte Nationalgalerie"), which houses pre-20th century European masterpieces — "1,800 paintings and 1,500 sculptures." I carefully study every single one. Just kidding! I prefer to "skim" art museums. So, I move steadily through the Alte and its neighbor, the Bode-Museum, a sculpture and Byzantine art museum with a lovely rotunda cafe.
After a picnic lunch in the "Lustgarten" (which is fun to say!), I leave Museum Island and hop the underground across town for Berlin's preeminent art museum, the Gemäldegalerie. I look at more art. I don't remember what exactly, but it was definitely art. Famous art.
Day 3: History
A day of history begins at none other than the German History Museum ("Deutsches Historisches Museum"). The DHM maintains the most in-depth and thorough collection of German history found anywhere in the world. Imagine that — a German history museum managed and organized with Teutonic thoroughness. These people ought to consider building luxury cars. I bet they'd be good at it.
This isn't my first DHM rodeo. So, I grab the superb audio guide and start where I left off last time: At World War I. Spoiler alert: Germany's fortunes go downhill from here!
Declining fortune seems to be the afternoon's sub-theme. I walk across Museum Island to the riverside DDR Museum. The DDR chronicles life in Communist East Germany with interactive displays featuring everything from empty shop shelves to nude sunbathing. (It's not that interactive.)
The perfect complement to the DDR? An evening cross-town jaunt to the Stasi Museum, dedicated to East Germany's secret police force. A diabolical organ of the Communist party, the Stasi's atrocities and desperate attempts to maintain power are documented in this little museum, located in the former Stasi headquarters.
My blister-inducing tour of Berlin's museums is over. There's only one place to celebrate, one place to raise a Maß and toast farewell to Berlin. I ride the underground to the Wedding neighborhood for the city's highest-quality brewery, coziest beer garden and almost-best-kept secret, Eschenbräu.
Prague, Czech Republic Czechia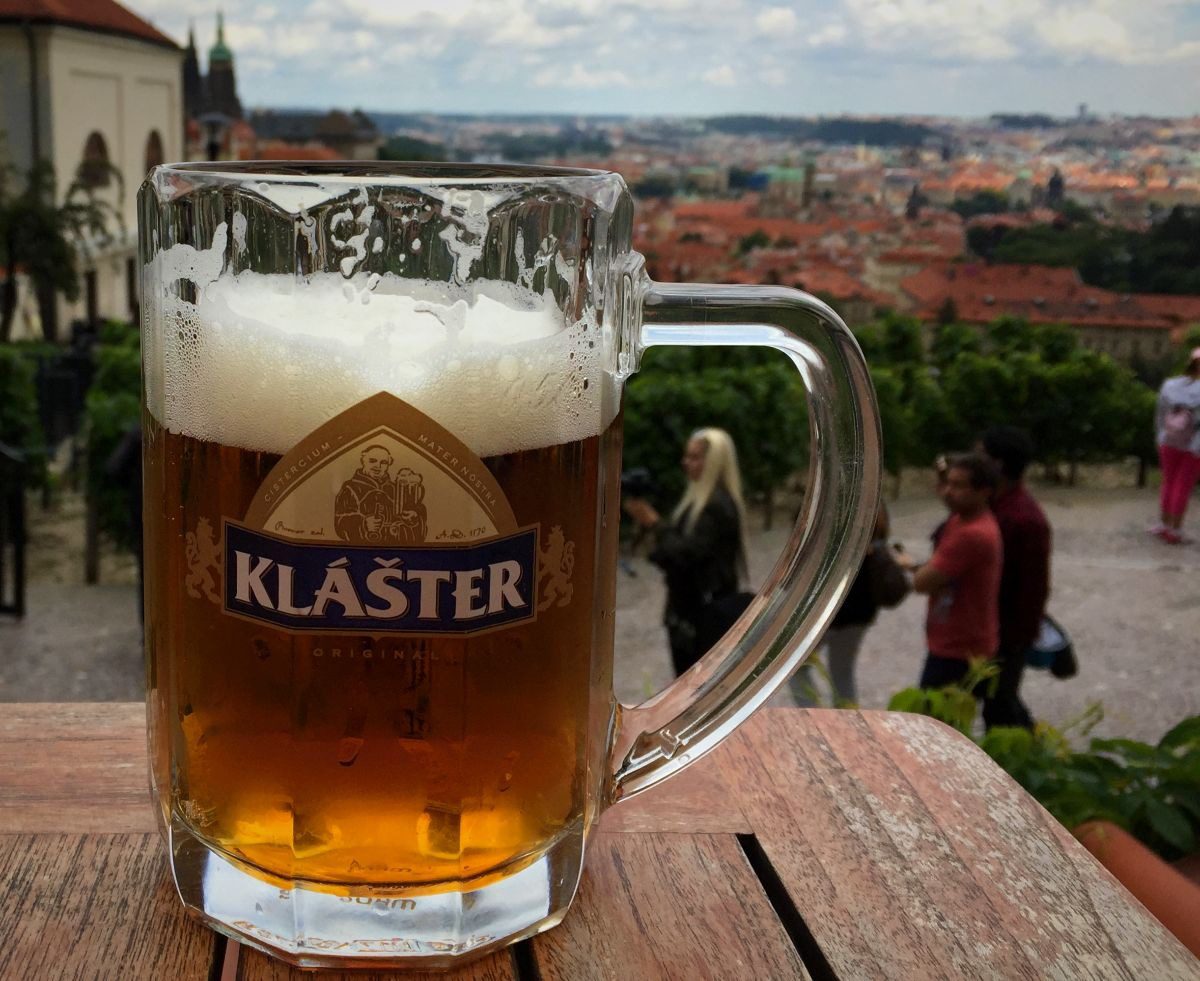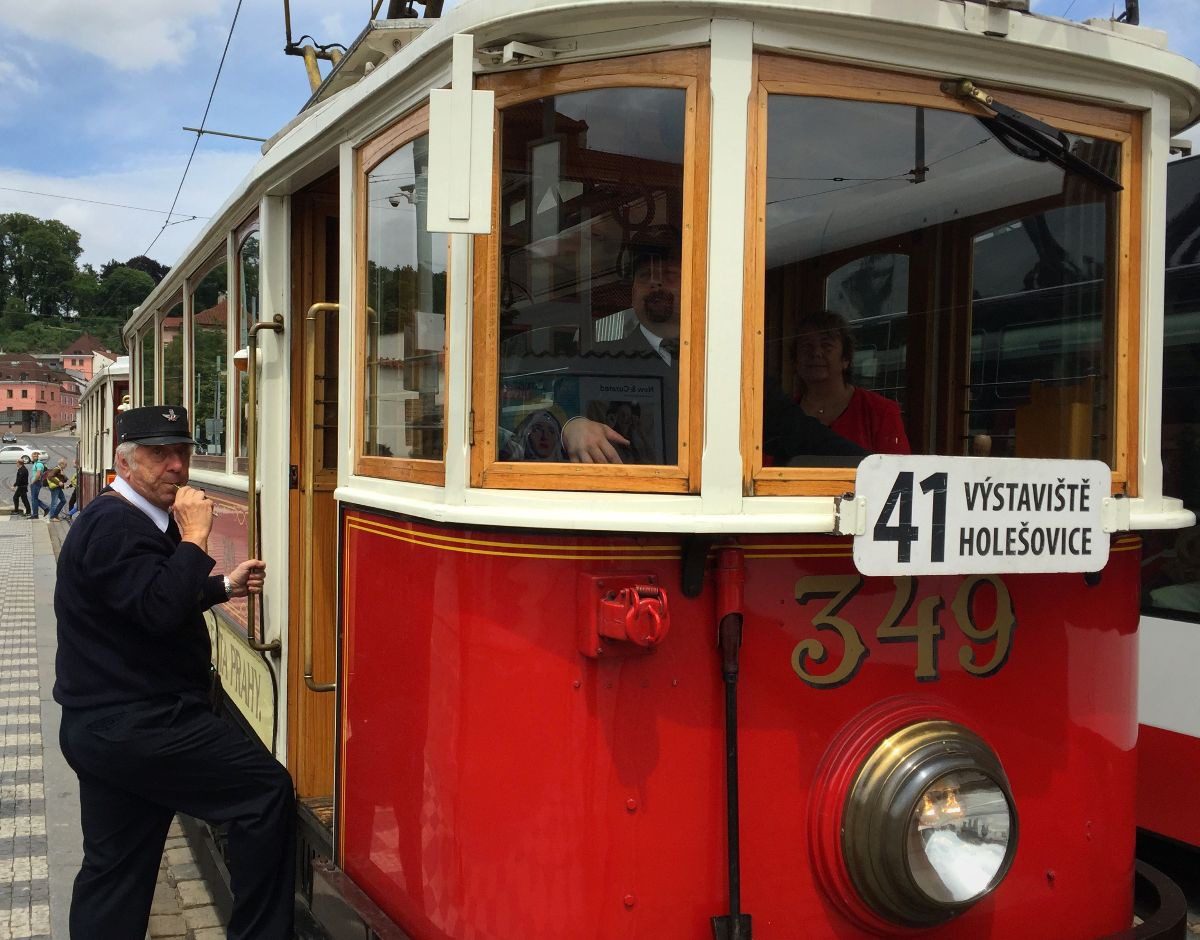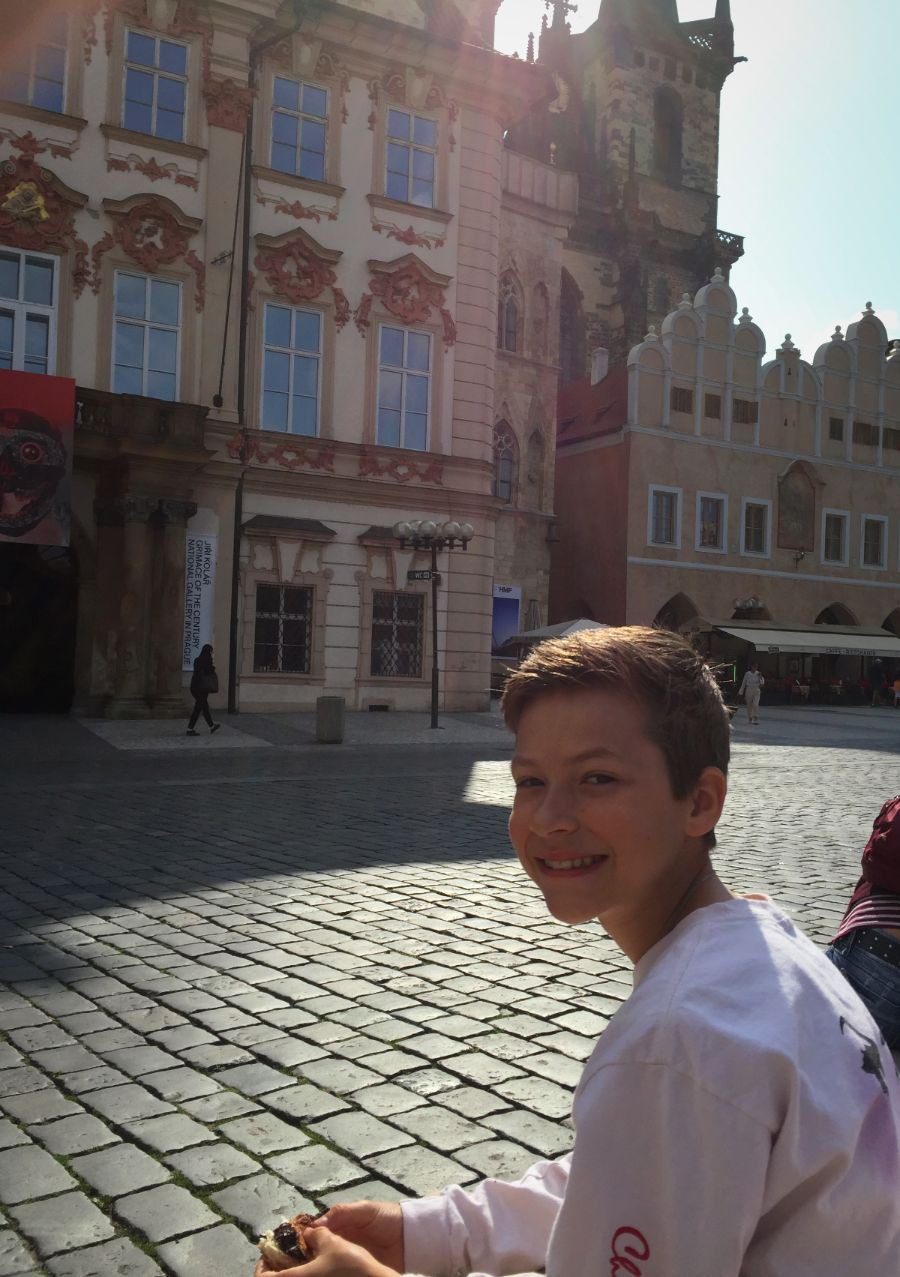 "Two more days until I get my son back!"
I wake up with just one thought on my mind: I get to see my son tomorrow. Oh, and I'm in one of the world's most architecturally splendid and aesthetically enchanting cities. The storybook-wrapped-in-a-fairytale capital of Czechia (seriously, that's the official name), Prague.
Impeccable Gothic, Renaissance and Baroque buildings with clay-tile roofs create that only in Prague fairytale effect. And they're all real-deal originals. While most European capitals — flush with New World riches — rebuilt in the 18th and 19th centuries, the Austro-Hungarian Empire, the city's rulers at the time, just kinda forgot about Prague. So, it remained.
How this place isn't overrun with tourists is beyond me. Just kidding, it is! I remember not long ago when that wasn't necessarily the case. Alas, word has spread. Prague is beautiful. Prague is fun. You guys, in Prague BEER IS CHEAPER THAN WATER!
Luckily, most tourists stick to a well-worn circuit of Old Town Square, the Charles Bridge, a couple of streets in the Malá Strana and Prague Castle. No doubt, all of those places are worth seeing, but visiting Prague is like free diving. Dive into the main attractions, sure, but don't forget to come up for air every now and then. Or you'll drown.
After grabbing a drip coffee and ham-and-cheese croissant, I strike out for the Malá Strana, "lesser town." I always like to visit churches first since they open early and I can beat tour groups. So, I wander into the Baroque orgy known as St. Nicholas Church. While I lean toward good old Romanesque, I marvel at the exquisite detail. Every inch is ornamented with gold leaf, carvings, mosaics, paintings, decorative trim, frescoes. Before leaving, I buy a ticket to the evening organ concert, a cheaper, smaller and more intimate alternative to Prague's big concert halls.
I grab a dry-cured hamburger for lunch back in Old Town, wandering its back streets afterwards. Then, I hold my breath, diving into Old Town Square, the atmospheric Ungelt and over Charles Bridge. After the hourlong organ concert, I wander uphill toward Letná Park for a sunset beer before descending into Old Town for World Cup in a beer hall. I don't order water.
Early the next morning, in a drab chain hotel in Prague's suburbs, the Moultons are made 2/3 whole again. My son, Lynn, surrounded by friends, beams. He won't stop smiling even though he's utterly exhausted.
We take it easy, walk a bit, not particularly caring where to go, relax in the Airbnb, do his laundry. We're just happy to be together. He tells me tales from the road. I listen and smile, a little envious of his youth. But mostly proud. Very proud. We dinner at Lokál Dlouhááá, which literally means "Local Dump." A promising name.
As always, it's delightful. Lynn opts for beef goulash and dumplings while I go with the braised pork shoulder. Halfway through the tender shoulder, we discuss the possibility that I may be able to consume an entire pig piece-by-piece before this trip is done. You gotta have goals.
Continue the journey with part 2…
2018 European travel review, part 2:
Reuniting in Vienna, leaving tourists behind in Croatia and finding an old friend in a new place. Plus, Rory continues his quest to eat an entire pig one part at a time!