"First we eat, then we do everything else."

M.F.K. Fisher
Even though the food writer M.F.K. Fisher wasn't talking about Italians, she might as well have been. In the Eternal City, food comes first and everything else follows. That much I knew. Well, that and Romans like their cacio e pepe (cheese and pepper) pasta. With that primitive understanding of Rome's culinary delights, I found myself standing outside the Brazilian embassy in the Piazza Navona ready and willing to learn all about food in Rome, an education I can distill into five simple steps.
Step 1: Attend a Secret Food Tour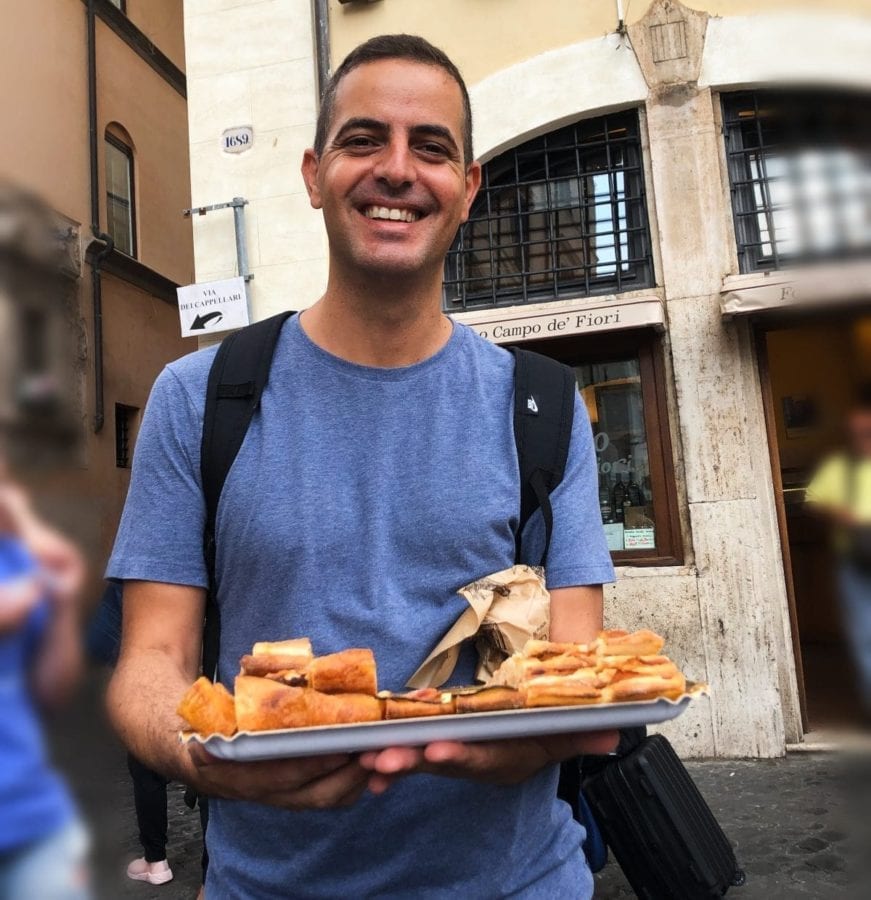 Who better to learn all about Rome's storied culinary legacy than from a passionate (and English-speaking) local expert? Nobody. And that's exactly what you get when you sign up for Secret Food Tour's 3-4 hour Historic Center Food Tour. There's simply no more intimate way to learn about the how, why, where and what everyday Romans eat than walking the city with a bona fide expert. Secret Food Tour guides go beyond just sharing information about the food. They also weave in facts about the city's tumultuous history and how it all ties together, inextricably linking what the city has endured and celebrated with what it eats.
For example, you'll learn how Rome's iconic cacio e pepe pasta dish evolved from simple shepherds and what forces led to the Jewish Ghetto becoming revered worldwide for fried artichokes. Make no mistake: Rome's culinary scene constantly changes but its foundation remains rooted in a history of enjoying fresh, simple food that goes back thousands of years.
Step 2: Sharpen all five senses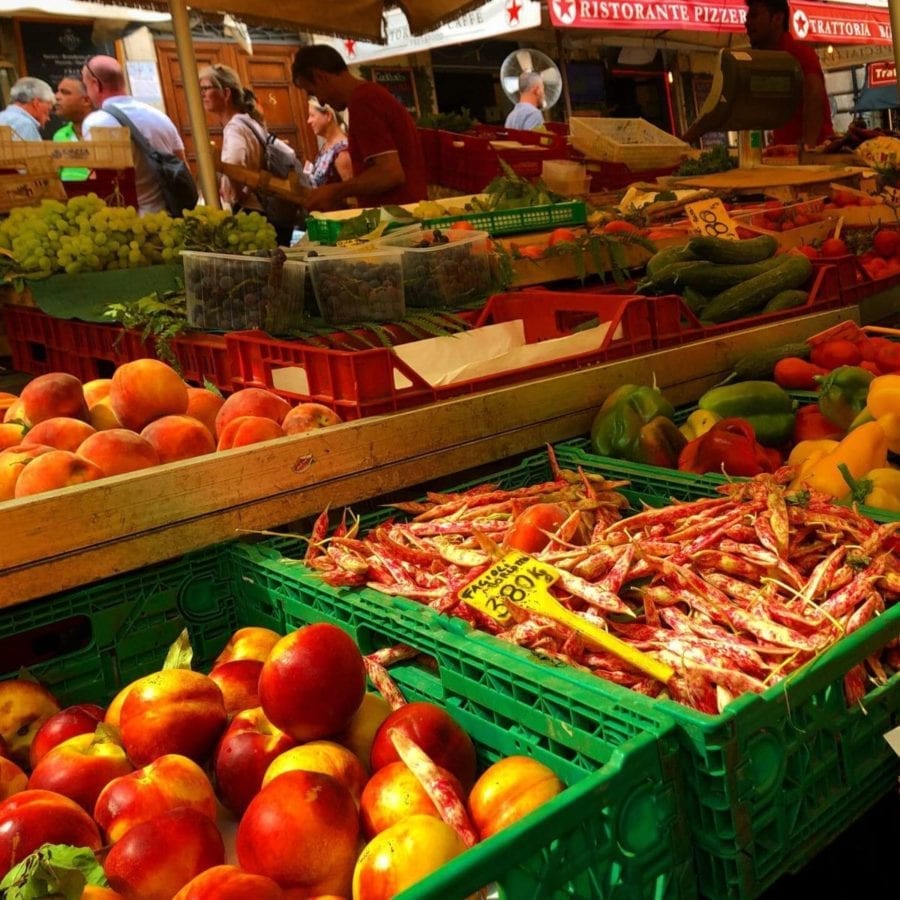 Sure, culinary experiences center on taste and smell, but to get the most from food tours you should also listen intently, touch new textures and keep your eyes peeled on your expert guide. Don't be shy. Dive right in. But wash your hands first.
Step 3: Forget everything you think you know about pizza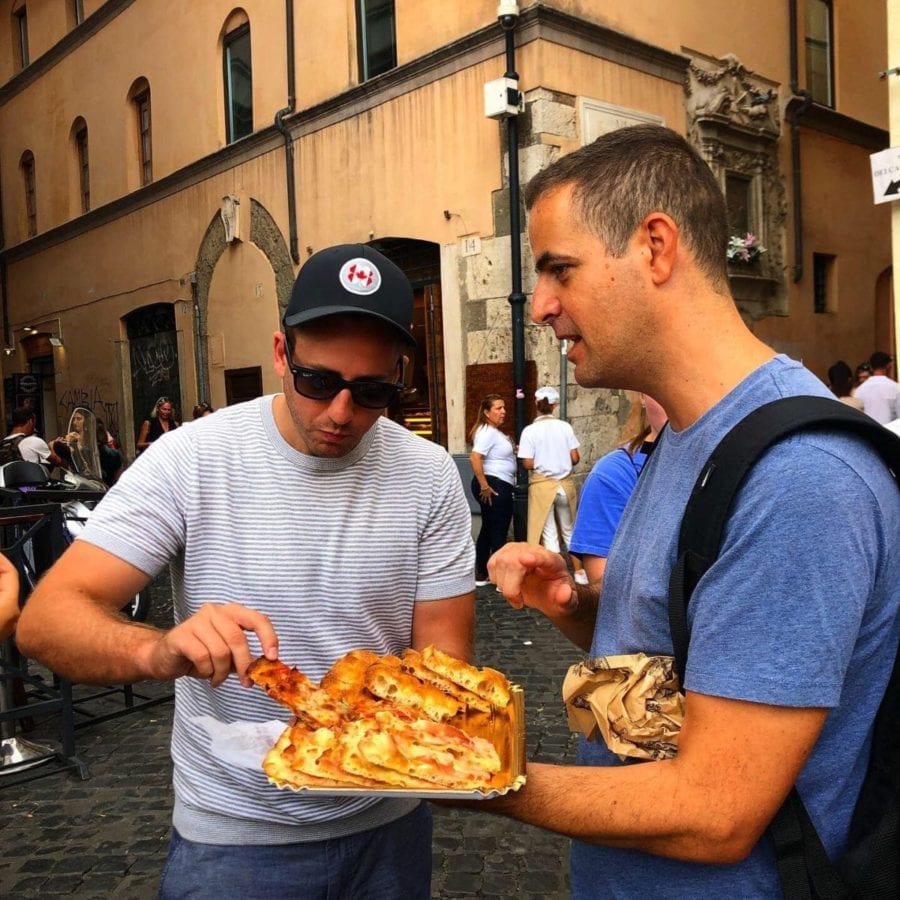 Two of the more exciting things I learned on my Secret Food Tour of Rome had to do with my favorite food group: Pizza.
First, I learned Rome has a style of pizza native to the Eternal City. In Italy, I thought pizza was pizza. Sure, Naples invented the iconic food, but surely the rest of Italy just borrowed from Naples, right? Wrong. Pizza a la Rome is a thing.
Next, I quickly learned what separates Roman pizza from other pie styles. It's baked in square sheets, cut into rectangles and served by the kilogram, not the slice. The most import difference is in the crust, which is crunchy and airy, a decided departure from the thin and squishy dough found elsewhere in Italy and so much of the world.
Step 4: Eat standing up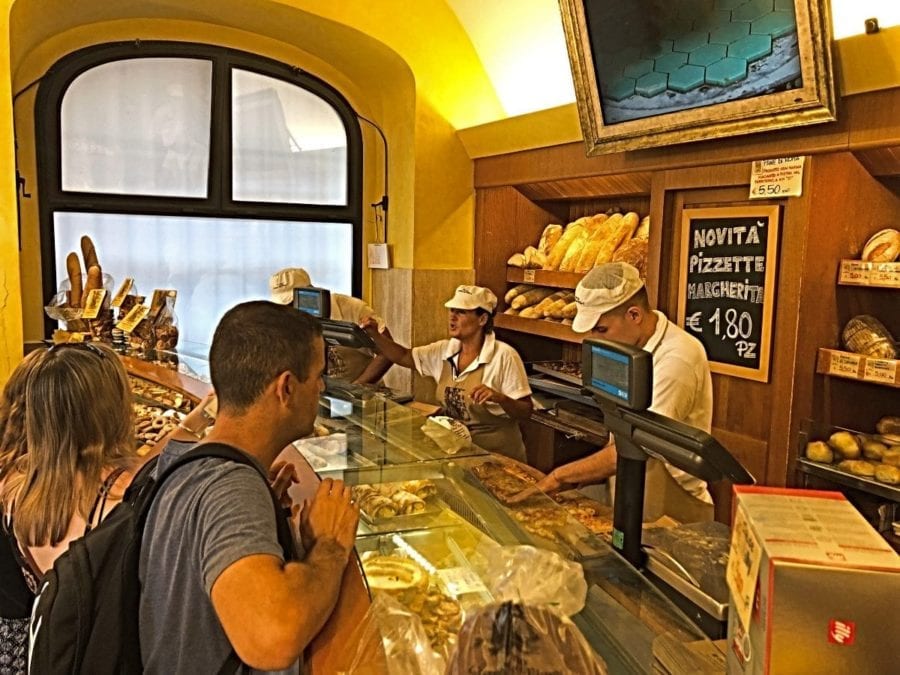 All the food truck hoopla in the U.S. might mislead you to believe America started the street food revolution. That'd be very incorrect. In fact, Rome originated what we now call street food. Toga and sandle-clad ancient urban Romans, busy with work and social obligations and living out of tiny apartments but flush with disposable income, civilization's first real middle class, often took their food to go.
Whether it was grilled fish on a stick or a proto-panini, street food flourished in Ancient Rome and continues to lure in modern Romans. This is a city made for eating outside in the grand piazzas and promenades while ogling the fascinating fountains and chic architecture. Plus, well, people-watching just doesn't get any better than in Rome.
Step 5: Go forth and experiment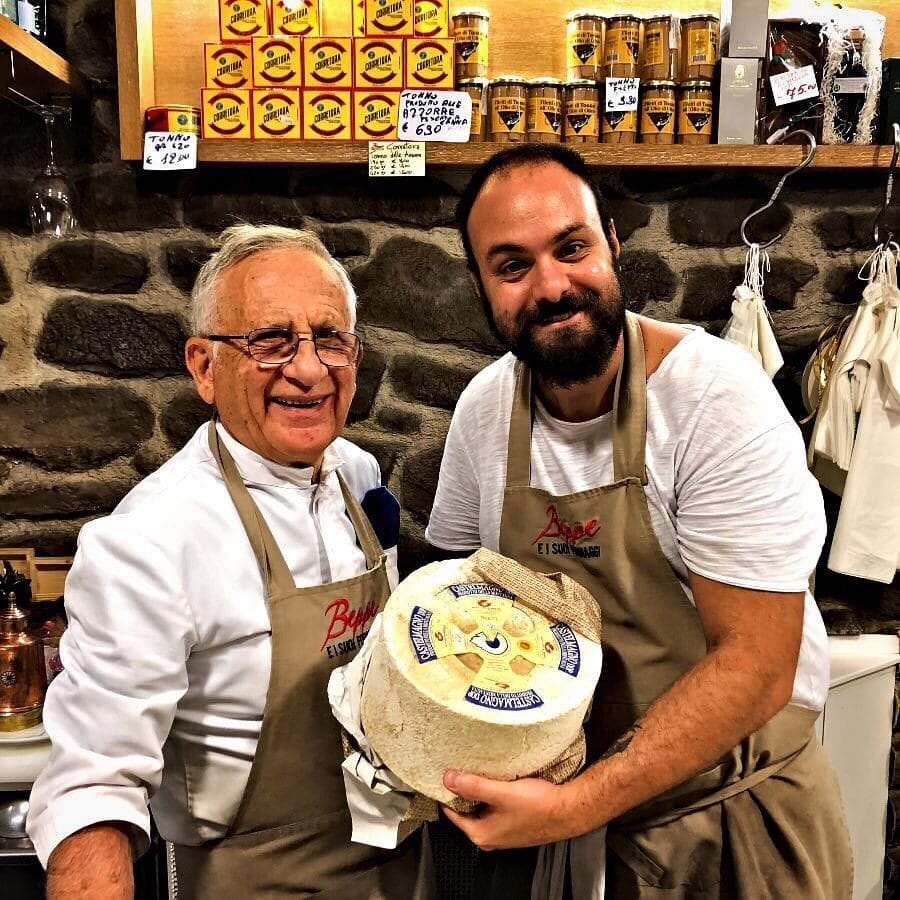 The end of the tour is just the beginning of your dining adventures in Rome. Armed with your new knowledge of Rome's food, start exploring. Try a slice of pizza here, a glass of wine there. Introduce yourself to proprietors, express your love of food and burgeoning interest in Rome's culinary offerings and you'll make friends everywhere you go.
Hop the Metro to points outside the city center to grow your experience—check out such foodie hotspots as Trastevere, Monti, the Parioli-Pinciano-Salario area and Testaccio. Sure, they're not as atmospheric as the Centro Storico, but the food and, more importantly, the chefs don't care. And neither should you.
Secret Food Tours hosted me on this tour in exchange for coverage here and on my Instagram.