In my humble estimation, there are two types of European travelers: Those who unlock the massive benefits of city sightseeing passes and those who wait in long lines and overpay for attractions.
However, buying a sightseeing pass is anything but straightforward. You've got to do some math to figure out if the pass will pay for itself, or very nearly will. Also, savvy travelers ought factor in non-financial benefits like line-skipping and not having to worry about buying subway and train tickets. It's a lot to consider. Therefore, I've done some of the legwork for you. (Warning: Math… Not exactly my strong suit.) Generally speaking, passes don't start to make financial sense unless they're valid for two days or more. In other words, avoid the 24-hour passes since you're unlikely to reap the financial benefits in such a short timeframe.
All that said, this is not an exhaustive list. Instead of trying to broadly capture the value of all major sightseeing passes, I've boiled it down to my six favorite ones. And completed a deep-dive on each.
My Favorite European Sightseeing Passes
In order to qualify for the list, a European city pass must satisfy the following requirements:
Offer free or discounted admission to major attractions.
Offer free or discounted use of public transportation.
Be available for sale to tourists.
Offer a traveler-friendly duration, i.e., not an annual pass.
Be sold by the local tourism board or consortium, not an independent for-profit travel agency.
In evaluating the qualifying sightseeing passes, I looked at cost-per-day, major inclusions and exclusions, how many sights you should see per day, what's new for 2019 and my own experiences using the pass. (Yes, all passes have been personally vetted by yours truly.) A quick note on the approximate number of sights metric: Since attractions vary significantly in price, I've averaged all the entrance fees for included sights and deducted €10/day for transportation to find out approximately how many sights per day are needed to reach breakeven price point.
Generally speaking, it's rarely worthwhile to buy a sightseeing pass online. Exorbitant shipping costs mean you'll want to fetch the pass in-person anyway. So, you might as well just buy the pass upon arrival. While this may be true, if you want to prepay for your trip as much as possible or you score an online discount, go ahead and purchase. Just plan on picking up your pre-ordered pass or downloading a digital version, usually at a city-run tourist information office.
Also, please note the passes appear in a totally random order. In other words, this is not a ranking.
1. I amsterdam City Card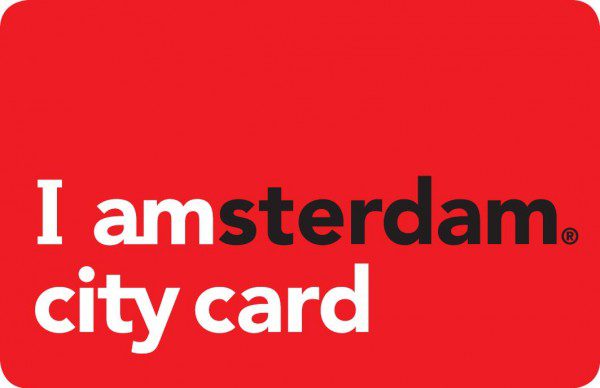 A straight-forward city pass, the I amsterdam City Card includes free admission to Amsterdam's top attractions as well as unlimited use of the city's excellent public transportation system.
Moreover, this Amsterdam museum pass is also the biggest-saving city pass to make the list. In fact, it's a huge bargain compared to other city passes. Especially when you consider Amsterdam's public transportation tickets cost more than elsewhere on the list. And unlimited public transit comes standard on all I amsterdam City Cards.
Vitals: I amsterdam City Card
2. Paris Passlib': Paris Museum Pass + Paris Visite Pass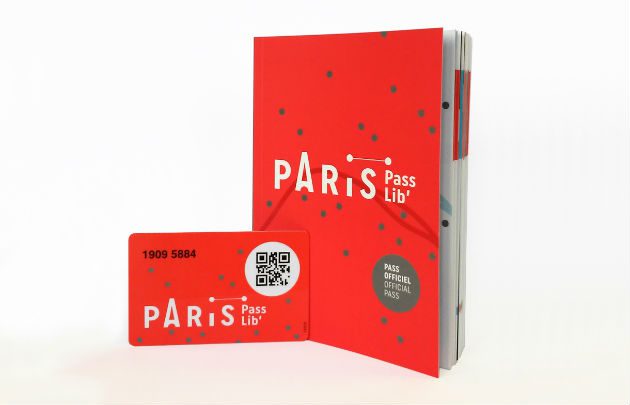 A perennial favorite European museum pass, the Paris Passlib' combines the powerful Paris Museum Pass with the all-you-can-eat public-transport Paris Visite Pass. Not to be confused with its for-profit competitor, Paris Pass, the Paris Museum Pass guarantees free, skip-the-line access at the city's myriad museums and many major attractions. In a city as popular as Paris, the Paris Museum Pass pays its way with the line-skipping alone. Meanwhile, the Paris Visite pass includes unlimited public transportation on Paris' Metro subway and RER suburban trains.
---
LIKE FREE BOOKS? Get a free Paris ebook when you subscribe to my free, monthly email newsletter, EuroExperto. Subscribe here!
---
Despite their Gallic flair for bureaucracy and byzantine processes, the French have designed this pass as simply as possible. The Paris Passlib' comes in three durations: two, three and five days. All three durations include public transportation. All three include skip-the-line privileges. They all include unlimited free visits to all included museums. Finally, the Paris Museum Pass also works at attractions outside Paris, most notably at Versailles.
Vitals: Paris Passlib'
3. Berlin Welcome Card All Inclusive with Public Transport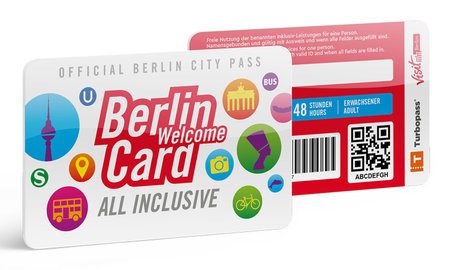 The Berlin Welcome Card All Inclusive spans one to six days in 24-hour increments, affording travelers the most flexibility of any European sightseeing pass in this article. I enjoyed this benefit immensely on my last foray into Berlin, four-day card in-hand.
You see, Berlin hosts a ton of museums, which easily require five+ days to truly appreciate. Some museums, like the German History Museum, easily warrant a full day on their own. And then there's the famous Museum Island, home to five extraordinary museums, including the unrivaled Pergamon.
This is a museum town. And, despite its high price, there's no better way to get the most from your sightseeing days than with a Berlin Welcome Card All Inclusive. Berlin's also a sprawling city by Western European standards. Luckily (and expectedly), tons of train, tram and subway lines connect the far-flung neighborhoods. So, the public transportation add-on easily pays for itself.
Vitals: Berlin Welcome Card All Inclusive
4. Roma Pass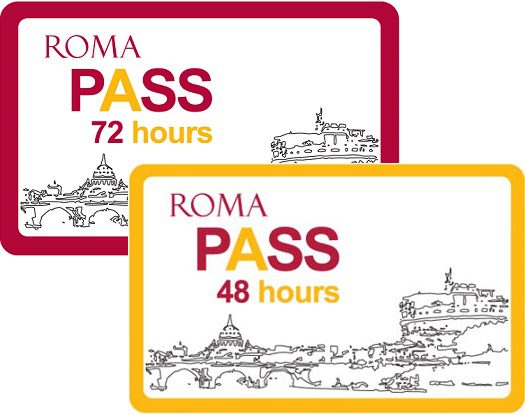 Whereas other passes on this list grant free entry to all included sights, the Roma Pass plays a little differently. The Roma Pass only allows free entry to your first one (48hrs) or two (72hrs) sights. However, you get to decide which sights to enter for free, a feature quite unlike any other European sightseeing pass. Luckily, the cheap cost — relative to other passes on this list — reflects this difference.
So, buying a Roma Pass requires some careful consideration. To maximize savings, not only do you have to calculate which sights to see, but also in which order. And it becomes incredibly difficult to compare the Roma Pass with other leading city passes. I've done my best. But understand that the Roma Pass is an orange on a list of apples.
Important note: Effective 1 March 2019, Roma Pass holders (all visitors, in fact) must make a reservation for the Colosseum. A major benefit of the Roma Pass — skipping the Colosseum's interminable line — disappears this year with the implementation of mandatory reservations for all Colosseum visits.
Vitals: Roma Pass
5. Verona Card
This is my favorite mid-size city pass. Like the I amsterdam City Card, the Verona Card couldn't be simpler to use or more straightforward. The Verona Card comes in two durations, both of which include unlimited public transportation (in central Verona, that means mostly bus) and entrance to all of the city's top sights.
Although the Verona Card can't match the sheer number of free and discounted sights included in big-city passes, it does include all of Verona's top sights like the stunning Roman Arena, Duomo and Lamberti Tower. As such, the Verona Card won't best the bigger passes in terms of total savings and total number of sights included. Yet, the sights themselves matter most. Furthermore, you won't find any lame wax museums or ancillary sights on this card. The Verona Card boasts all wheat, no chaff (sorry, gluten-free readers). Plus, at only one or three sights per day, this pass easily pays for itself.
Vitals: Verona Card
6. Barcelona Card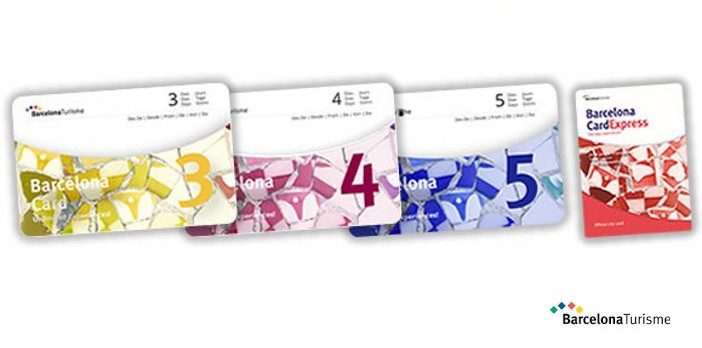 Ah, finally. A sightseeing pass that does the math for you! The Barcelona Card breaks down the daily cost and total savings. Like most passes on this list, the Barcelona Card offers a mix of free and discounted entry as well as free public transportation. Free transit comes in mighty handy with so many interesting sights spread out across this sprawling seaside city. And with reasonable pricing, seeing an attraction or even two a day easily covers the pass' cost.
---
LIKE FREE BOOKS? Get a free Paris ebook when you subscribe to my free, monthly email newsletter, EuroExperto. Subscribe here!
---
Keywords: sightseeing pass, museum pass, city pass, cities in europe, travel europe cheap, best way to travel europe, europe trip, city pass, paris pass, paris museum pass, louvre tickets, catacombs tickets, amsterdam museum pass, european tour