In late September, I returned to Provence's Luberon region for one last zip around The Luberon Loop before finishing the hiking guide.
The guide covers every recommended stage with start and end points, distance and mileage and trailside attractions. It will also provide detailed information on eating and lodging as well as general tips for packing, planning, riding public transportation and more. Besides the detailed guide, I'll include GPX and KML map files for GPS and smartphones. (So, you'll have to try really, really hard to get lost.)
But, praytell, what is this Luberon Loop I speak of?
I first developed The Luberon Loop thru-hike back in 2018. The route follows existing trails from Gordes to Ménerbes via over a dozen other fairytale (a word you'll see used a lot to describe this thru-hike) hill towns, known as "perched villages" in France. Meandering through vineyards, olive groves, livestock pastures, lichen-soaked oak forests and seemingly endless lavender fields, The Luberon Loop is, simply put, captivating. It tracks the region's most beautiful villages, farms, forests, Roman ruins and ancient abbeys and puts you in front of charming locals running cozy guesthouses and tiny restaurants.
In short, The Luberon Loop reveals the Provence you've been dreaming of.
Plus, wow, the food and wine! Oh, the food and wine…It's a good thing hiking drums up quite the appetite because three-course Luberon meals deserve captive audiences.
I advocate for self-sustained hiking vacations in Europe. There's no better way to ditch the tourist crowds, experience the countryside and get some adventurous exercise, but still eat gourmet meals, take hot showers and crash into a down duvet every night. I've done many. And this one, The Luberon Loop, is my absolute favorite.
And so that's where I spent last month, tromping, eating and sipping my way around Provence's Luberon, an ever-present smile on my face. Over eight days, I walked 12-18 miles daily. After light rain the first two days, crisp and dry fall weather made for perfect hiking. I encountered a few other hikers and mountain bikers, but mostly had the trails to myself. I ate unforgettable meals and slept every night in charming stone villages. You can view some photos on my Instagram.
Here are a few specific highlights:
Hiking Stage 6: Forcalquier to Reillanne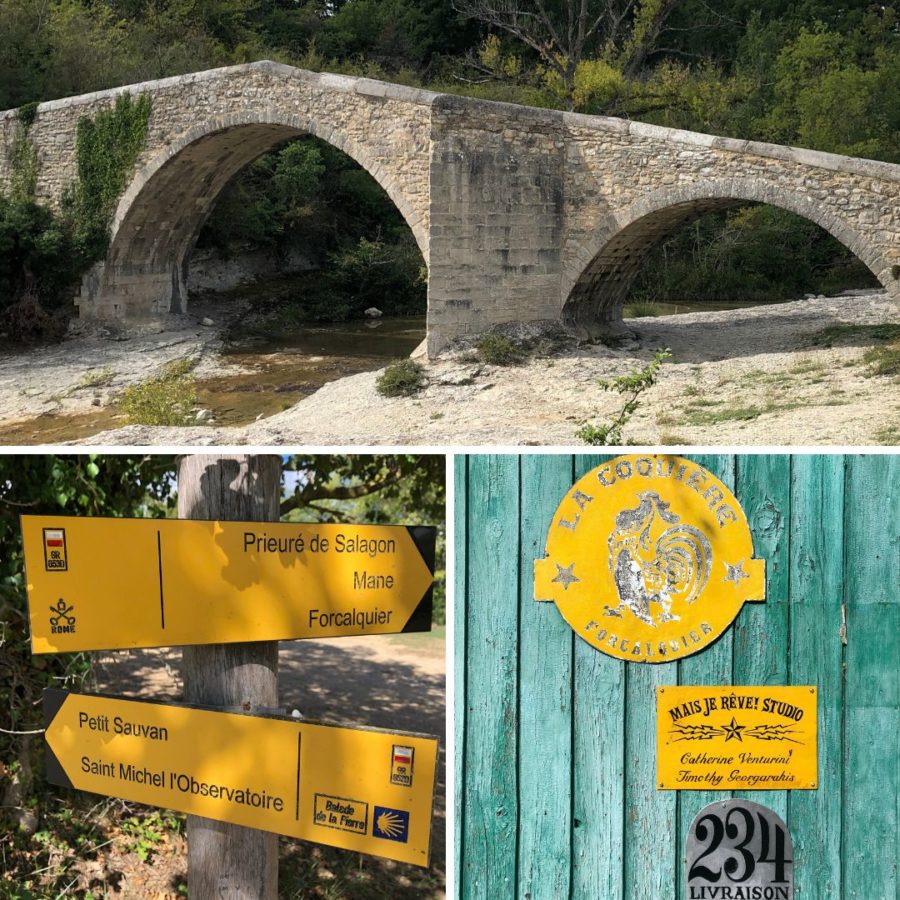 From intact Roman "ruins" to the engrossing Salagon medieval museum, this hiking section brings history to life. It mirrors the old Via Domitia, Rome's road through the Luberon. Besides historic sites, it also wends through the lovely villages of Mane and St.-Michel, wildflower-filled pastures and goat farms peddling fresh chèvre from wooden stands.
Restaurant Le Saint Hubert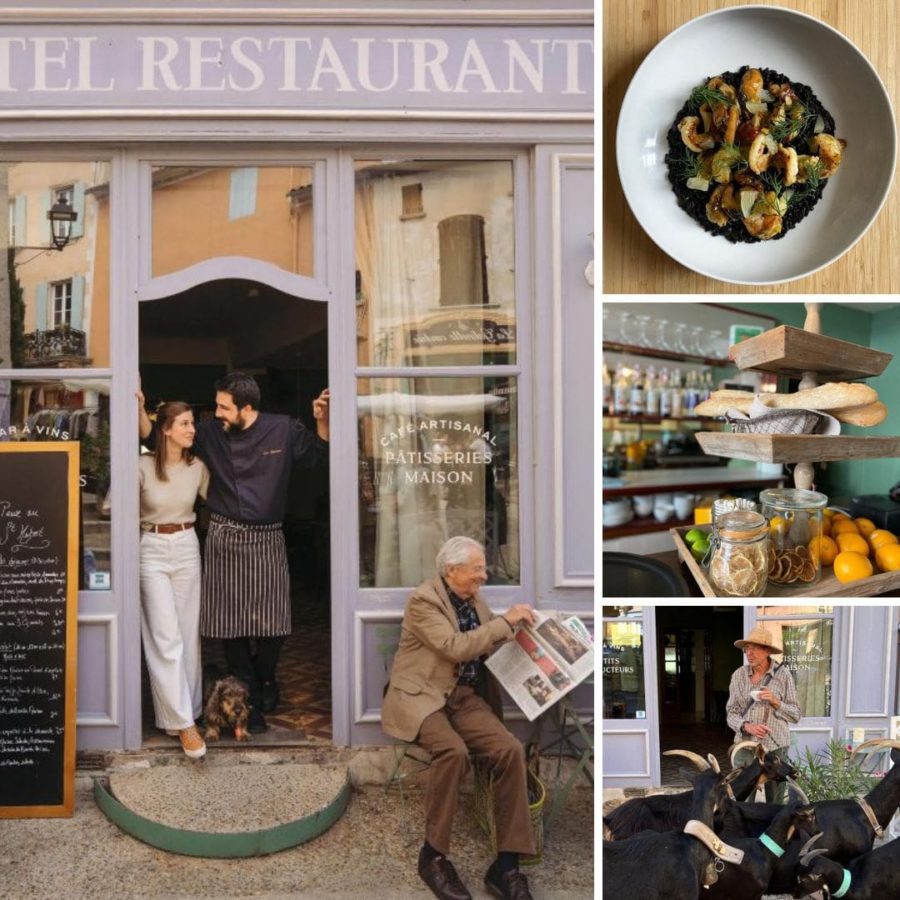 **chef's kiss** Eating in the Luberon gets no better — I don't care what the Michelin Gods insist — than the husband-and-wife run kitchen at Le Saint Hubert. In picturesque St.-Saturnin, the seasonal restaurant serves lunch and dinner and spearheads a local agricultural project called Bon Fond ("Good Background"). I devoured a creamy and fluffy butternut squash soup, the best risotto of my life and a pear-chocolate dessert so decadent that I'm still sweating. It's so good. Go eat there. They also keep an active Instagram account.
Provençal Kindness & Generosity
Life moves slower and more simply in the Luberon, and perhaps that's why the locals are so friendly. Farmers working feverishly to haul in the grape harvest never hesitated to wave or tip their hats at me. People I walked by in villages always greeted me with hearty bonjours, sometimes even stopping to ask if I needed anything, like I was a lost puppy. Evening dinners were marked by intimate conversations over local red wine with hotel proprietors and restaurant staff. Heck, even the servers had time and interest in learning where I came from and where I was headed the next day, always expressing awe at my foot-based travels.
The Luberon Loop hiking guide is now available!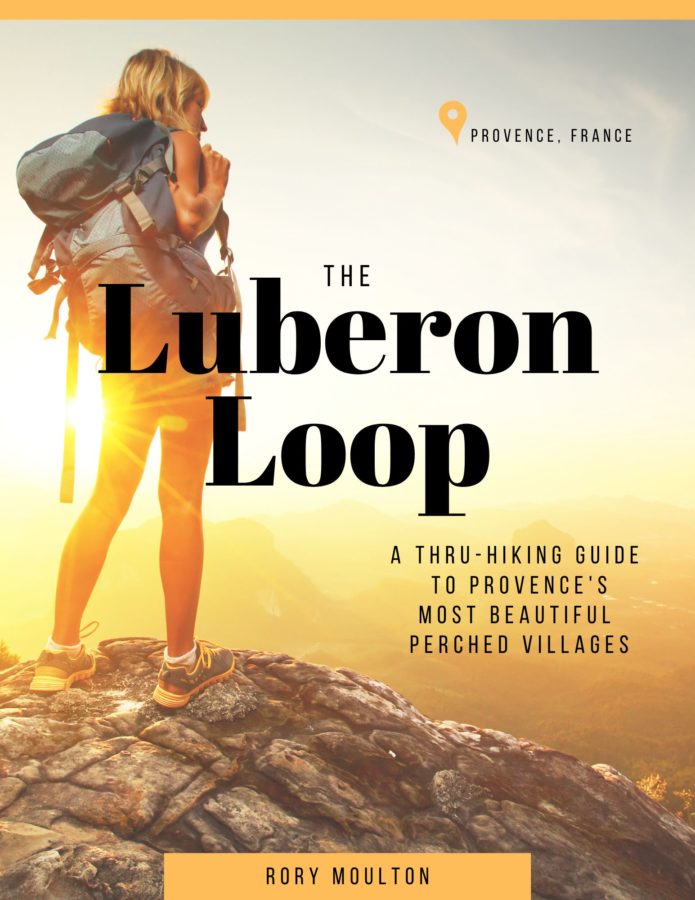 Here's a short preview of what you'll receive: