Our 2018 European travel tour-arama in review concludes with travels in Austria, Slovenia, Croatia and Italy. Plus, read to the very end for three key takeaways gleaned from our summer travels.
---
Missed part 1? Read it here.
---
Week 3: Vienna to Ljubljana to Motovun to Pula
Clan Moulton reunites in Vienna before succumbing to the charms of Ljubljana and falling even harder for Istria.
Vienna, Austria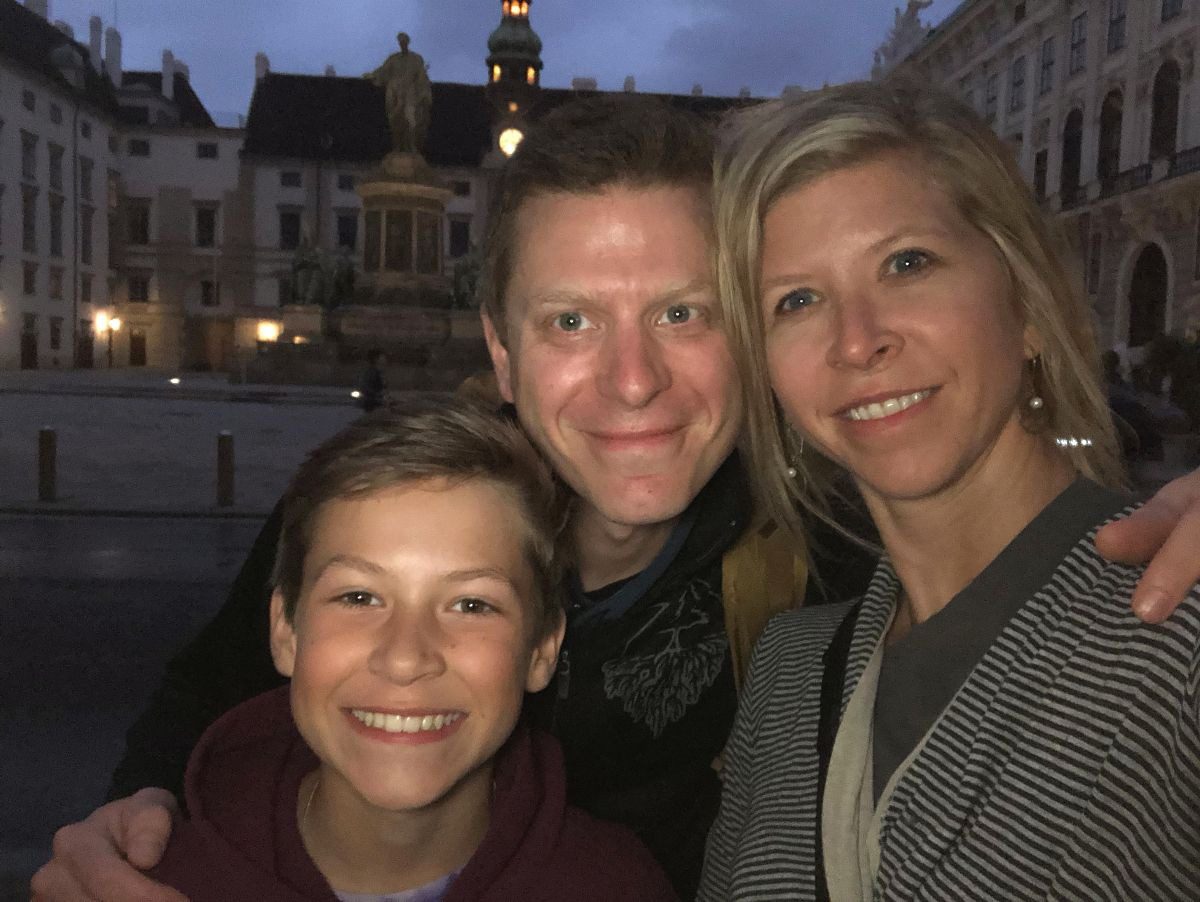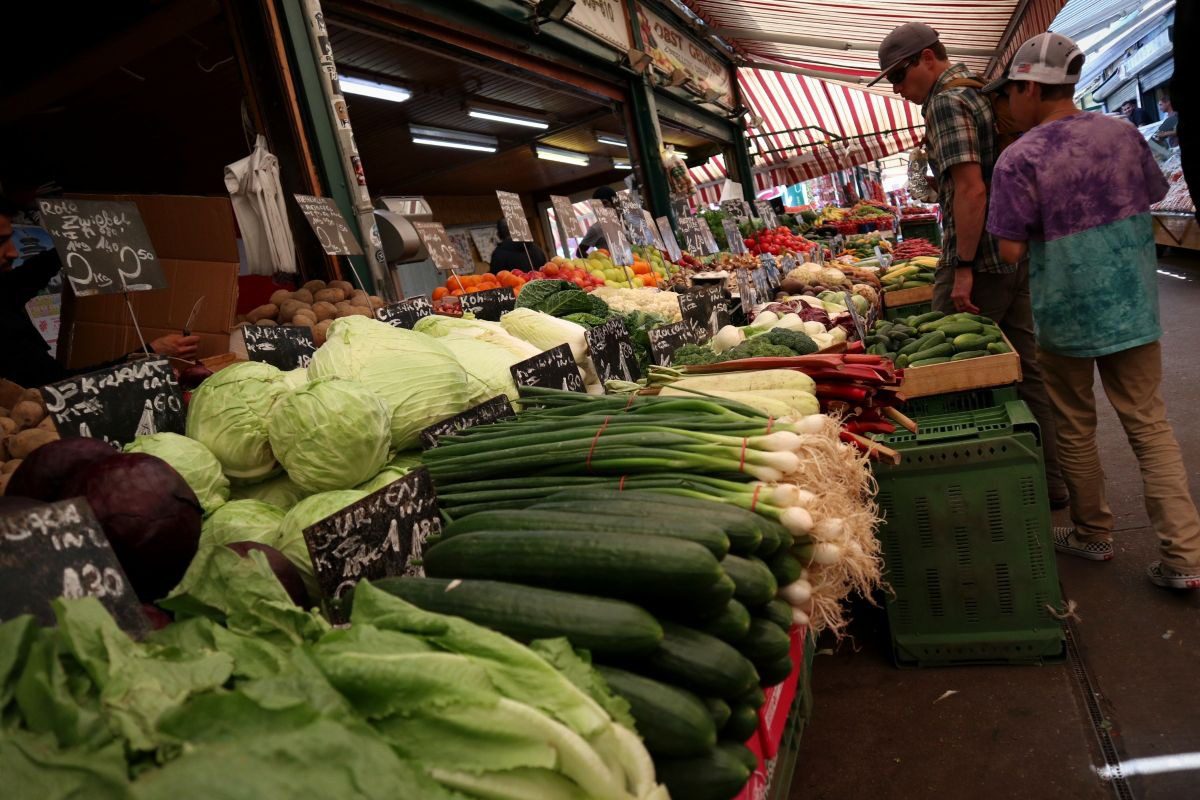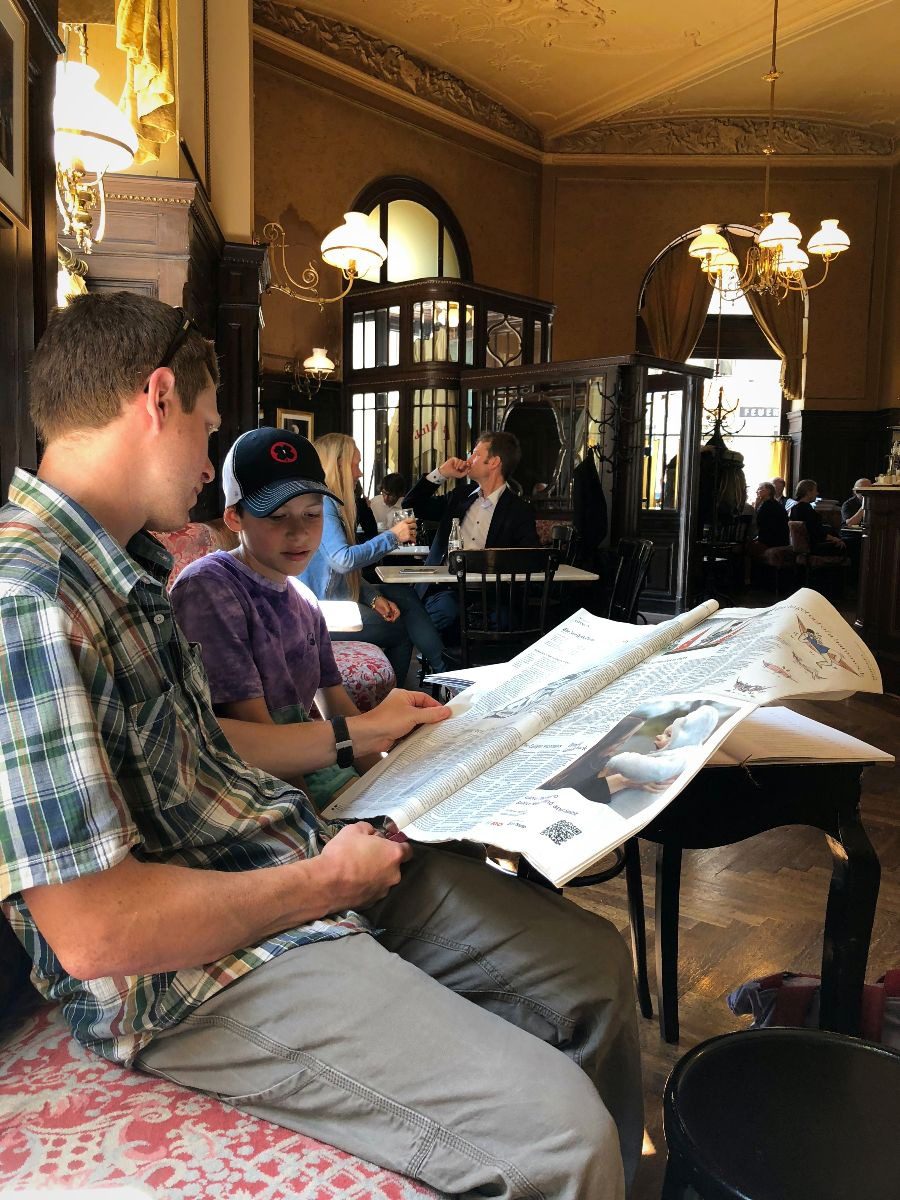 Lynn and I meet my old friend, Bob Berwyn, and his partner, Juta, at Zattl for beers and catching up. Born and raised near Vienna, Juta teaches art at a university while Bob, a Bratislava native who emigrated to Colorado before moving back to Europe a few years ago, is an environmental reporter. It's always reassuring to meet an old familiar face in a new place. Juta and Bob dish on the city, where to eat, what to see. I scribble notes in my journal, frantically trying to keep pace with their stream of recommendations. We say goodbye all too soon, promising it won't be another five years until we meet again.
The next morning, her wavy, blonde hair blowing in the light breeze, my beautiful wife emerges from the stainless steel underground station. We don't bother containing our excitement, swarming her before she can even step off the escalator. Her jet-lagged eyes struggle against the beaming morning sun.
Now, with all three Moultons back in each other's loving embrace, we are whole again. Together. We are unstoppable. We are a travel juggernaut. And we are hungry. But we've got a lot left to see and do in Vienna with just 48 more hours to do it. Therefore, after dropping her backpack at the Airbnb, we grab famous Viennese apple strudels, various other diabetes-inducing-just-by-looking-at-them pastries and hot coffees to go.
First stop: The highly recommended Naschmarkt, Vienna's preeminent outdoor market. The market, in southwest Vienna, overflows with freshly harvested (and mostly organic) produce, nuts, cheeses, sausages, wines, fruit and more. Austria, frankly, is "nuts" about organic and non-GMO foods. Also, Austrians take allergies very seriously. Every food item lists possible allergies, employing a code for allergens of all types. Lynn opts for a noodle bowl, while Kallie and I nosh on random bits and pieces as we stroll the market. No doubt, the Naschmarkt definitely delivers. Thank you Bob and Juta for the advice.
Sunshine breaks through light cloud cover as the temperatures climb into the mid-80s. So, we walk. And walk and walk. Vienna's dazzling architecture keeps us craning our necks upward, searching for more intricate plaster work, colorful facades and even the occasional modern, glass-and-steel masterpiece. Eventually, we break for afternoon coffee and pastries at Café Sperl (est. 1880), a wonderfully old-world coffeehouse for which Vienna is famous.
We make for the churches on our final day in Vienna, climbing St. Stephen's towers and wandering little St. Peter's. We dine at the cozy Esterhazykeller. Then go for an after-dinner stroll around Michaelerplatz, the Spanish Riding School and past the Imperial Treasury. We pack for our morning train, looking forward to Ljubljana while acknowledging we've barely scratched Vienna's surface.
---
LIKE FREE BOOKS? Get a free Paris ebook when you subscribe to my free, monthly email newsletter, EuroExperto. Subscribe here!
---
Ljubljana, Slovenia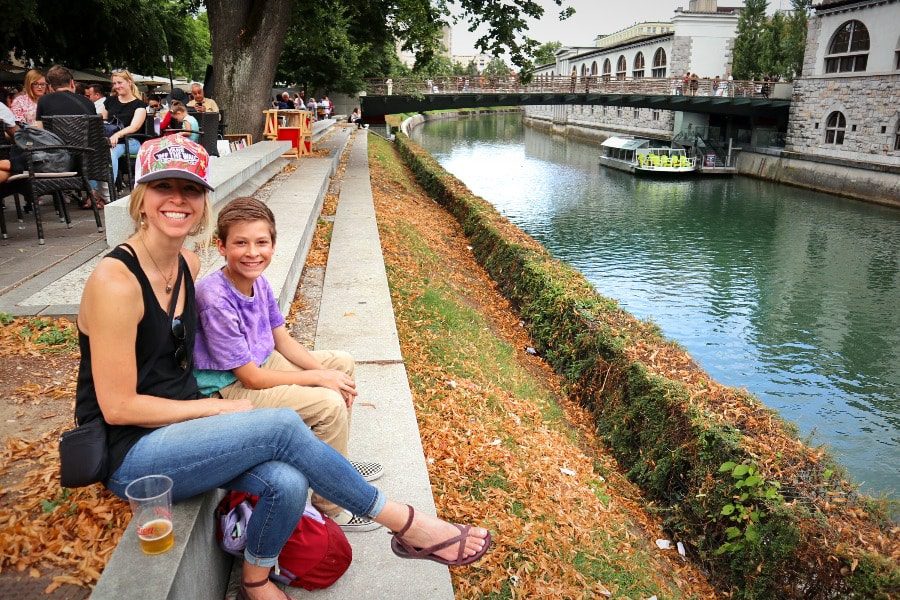 Is it worth spending only one night in a city? Can a traveler even get a feel for a place in a day? I like to think so. Obviously, we won't be departing Ljubljana as experts after only a night, yet we plan to pack in as much as possible after stepping off the train from Vienna.
And, oh, what a train ride it was. Traveling over forested Semmering Pass on the Semmering Railway, a UNESCO World Heritage site, this was Europe's very first mountain railway to use standard-gauge rather than narrow-gauge track. Construction required some 20,000 workers and six years (1854), but the results are astoundingly beautiful. With nonstop Austrian alps views interspersed with quaint, half-timbered alpine villages, it's truly one of the world's most-glorious train rides.
But now we find ourselves in Ljubljana, fresh off the train, on the opening night of their annual summer festival. That, my friends, is traveler's luck at its fullest. In fact, I had no idea this famous festival existed, let alone that our sole night in Ljubljana would coincide with the gala's opener. However, it doesn't kick off until nightfall so we have a whole afternoon and evening to explore the old town.
Ljubljana's old town, which traces its current architectural splendor to a Renaissance-style rebuild following an earthquake in 1511, sits on a hairpin curve in the Ljubljanica River. Restaurants, bars and shops line the pedestrianized riverside promenade, creating a city within a city enveloping the top tourist sights. Staying in old town makes it hard to believe over 500,000 people live in greater Ljubljana. We wander old town, crossing the famous Triple Bridge and noting the bustling and aromatic outdoor food market, Odprta Kuhna ("Open Kitchen").
But first we stretch our legs with a brisk walk up the forested hillside to Ljubljana Castle, which looms large over old town. While the castle today is largely the result of renovations and refurbishments in the 15-17th centuries, the hill itself has been settled continuously since 1200 BC. The hilltop probably became a Roman army stronghold after fortifications were erected in Illyrian and Celtic times. Nowadays, this tourist attraction hosts cultural events, like concerts and art and history exhibitions. But we strike out on the lovely hiking trails circling the fortified bluff.
Meandering downhill into old town, our noses lead us back to Odprta Kuhna, Ljubljana's award-winning food market. Numerous craft-beer vendors hawk unfiltered pilsners, "American" IPAs, hazy wheats and brown ales. Chefs churn out all varieties of food, from asian noodles and smoked spareribs to duck-fat French fries and truffle pasta. A full, spit-roasted pig and unfiltered pilsner catches my eye, while Lynn and Kallie opt for noodles.
After dinner, we watch the festival's opening fireworks display brilliantly launched from the castle above, beers and gelato in-hand. We make our way over to the festival stage, which commences with the help of an orchestra. The procession goes on in Slovene, which, of course, we don't speak. So, we can't really follow the narrative that I presume has something to do with Slovenian history. Or European politics. Or multiculturalism. Or perhaps the moon landing. I DON'T KNOW! But, regardless, we enjoy the city orchestra, dancers (Is that a topless mermaid??) and aerial silk performers. Before long, however, our eyelids grow heavy and we sleepily shuffle back to the family owned hotel two blocks from old town. A early-morning bus will whisk us to a new country, our third in three days. Croatia, here we come.
Istria, Croatia: Motovun, Umag, Buje, Grožnjan, Vižinada, Brijuni Island, Pula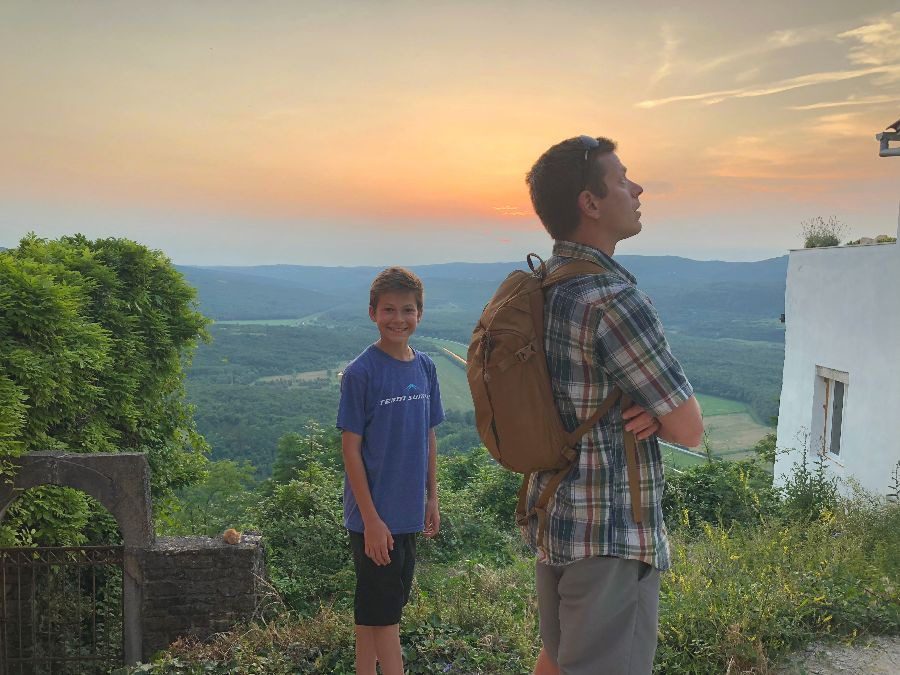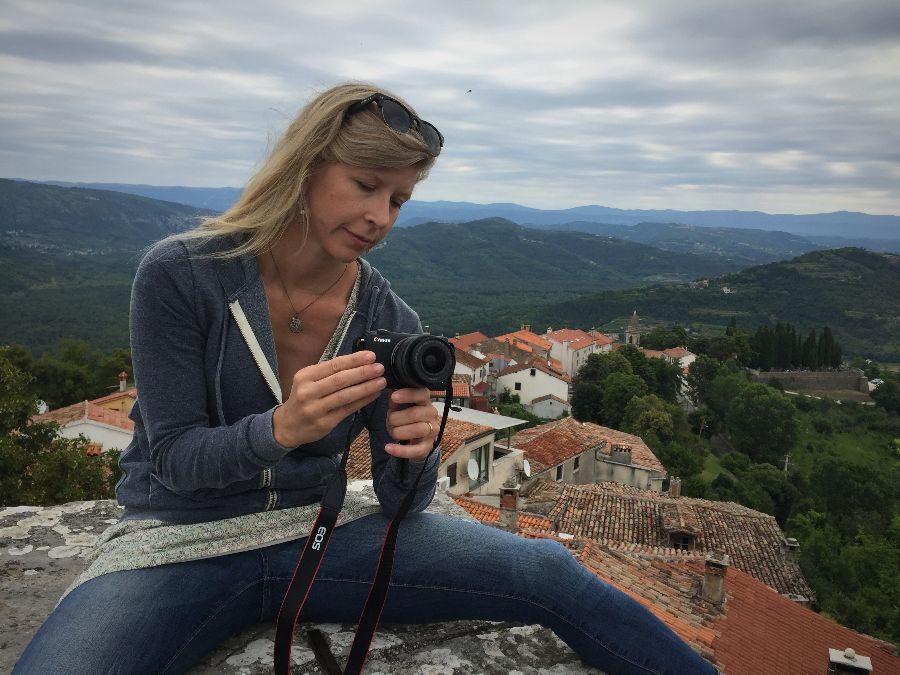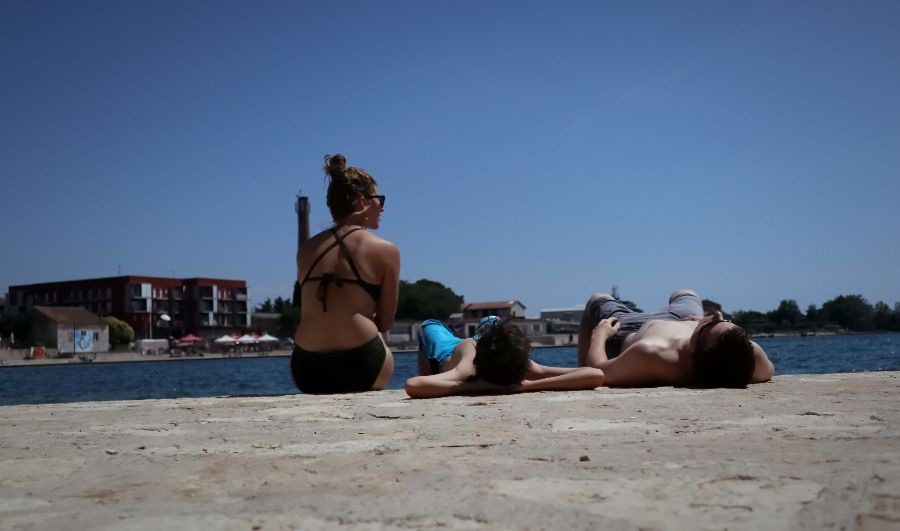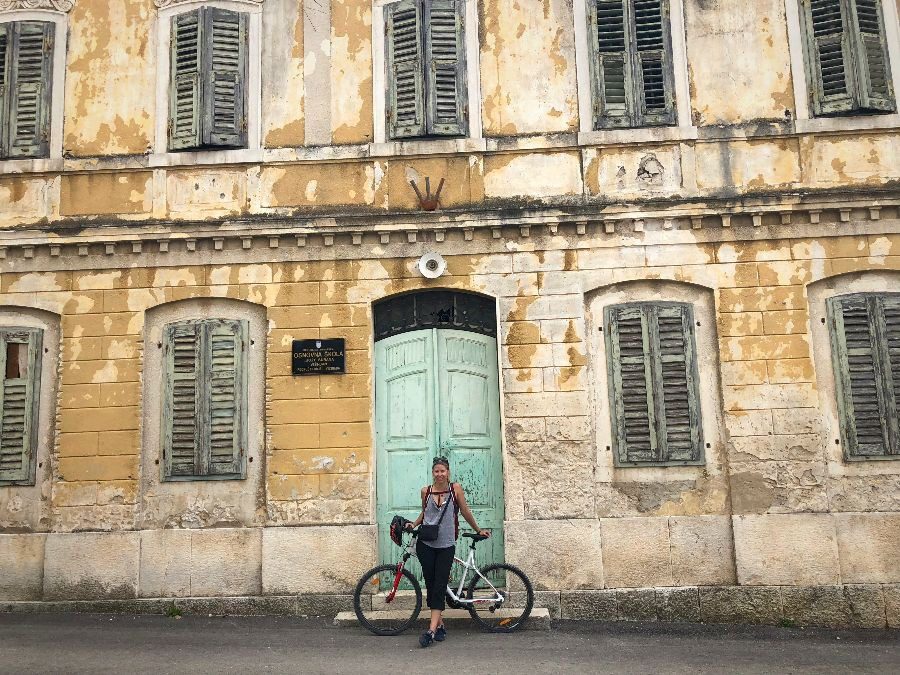 We arrive in Umag, a coastal town just on the Croatian side of the Italian border. Ostensibly, we're here to pick up a rental car for exploring Istria's hinterlands, its famed hill towns of the interior. But Umag is rather pretty, stone buildings sit along a smart seaside promenade. That clear Adriatic water sure looks inviting. Plus, we're hungry after the 4-hour bus ride. We decide it's probably worth sticking around for a swim and fresh-caught seafood lunch (we watch a fisherman pull up in a dinghy and deliver the slippery goods). After all, the rental car won't be ready for another couple hours.
Driving into Istria's interior en route to Motovun, we sweep through numerous hill towns. Once part of the Venetian Empire, the salient Italian influence remains unmistakeable. Villages of stone sit atop fortified buttes, surrounded by carefully manicured vineyards and olive orchards. The village nonne (grandmas) congregate under the shade of cypress and chestnut trees in piazzas, gossiping in rapid-fire Italian as Vespas putter past. This scene, so reminiscent of evenings in Tuscany and Umbria, repeats itself in town after town as we continue on through Buje and Grožnjan.
Our arrival in Motovun is, in a word, revelatory. Istria's famed hill town and something of a culinary celebrity no longer exists in obscurity. Yet, Motovun remains unspoiled by its gastronomic fame. Errant pavers dangerously protrude from nearly every cobblestone street, all of which remain deeply rutted from horse-and-wagon days. Heaving stone houses cling to the slopes. Narrow alleyways, complete with stone arches and climbing ivy spanning across neighboring homes, lace together the town's tiny neighborhoods. While we notice the large chain hotel under construction down on the valley floor, Motovun proper hosts only one small hotel. All other accommodation appears to be guesthouses and B&Bs, including our little studio apartment in the Borgo neighborhood.
Our four days here fly by. We ride bikes to the almost-deserted town of Vižinada, sampling a local winery's product along the way. Vižinada peels, leans and crumbles, appearing almost on the verge of total disintegration. Yet, it maintains a level of discreet, bygone dignity that only a town which can trace its history to the Roman Empire can exude. In fact, the millstone from the Roman wheat processor still sits forlornly in the central town square.
We eat very well. Perhaps too well, if my increasingly taut waistband is any indication. We gather picnic lunches of crusty bread, goat cheese, fresh-picked fruit and spicy sausage, eating among the vines. Decadent truffle pasta, seafood and pizza make for memorable dinners. The much-celebrated restaurant Konoba Mondo exceeds expectations. We eat dinner there twice. And I don't feel the least bit guilty about admitting it.
On our last night, after a farewell dinner at Konoba Mondo (are we regulars now?) where I bravely hold back tears at the thought of never again stuffing my face with their truffle pasta, Kallie and I drop an exhausted Lynn back at the apartment, treading off in search of one last glass of wine in fairytale Motovun. But the usually subdued cafe row just inside the town gate bubbles with shouting and cheering. Is everyone celebrating our departure? And that's when I remember: Croatia is playing Denmark in a World Cup soccer match.
We tuck into a wood-paneled bar just in time to see Croatia line up for a penalty kick to win the game. They miss. The game's last few minutes tick away and suddenly we have 20 new friends, a few British and German tourists but the rest are locals, including the cafe staff who have generously turned the establishment into a self-service affair as they stay glued to the match. Wine flows and the game moves tensely into extra time. Our new friends pace anxiously, the smoking and drinking intensifies. Then, with neither team able to penetrate the others' defenses, it moves into overtime penalty kicks. Our comrades feign heart attacks. It's so intense! And I don't even like soccer!
The teams trade successful penalty kicks before Denmark misses. Aha! An opening for our Croatian boys. But then they miss and we're tied again (yes, I'm using we now). Finally, on the last round of kicks, everything equal, Denmark misses again. This time, however, Croatia does not. The cafe erupts in celebration. Cheek-kissing, high-fives, hugging, singing, drinking, smoking, dancing. And all the free grappa shots we can handle. Which, as it turns out is, is one. Sometime around midnight, we bid goodbye to our new friends and amble the dark cobblestone street home, feeling like we've gained admittance into a new club and thinking that maybe soccer isn't so lame after all.
Week 4: Venice to Verona to Chiusa to Munich
Confirmation that Venice is indeed still crowded before falling helplessly in love with Northern Italy.
Venice, Italy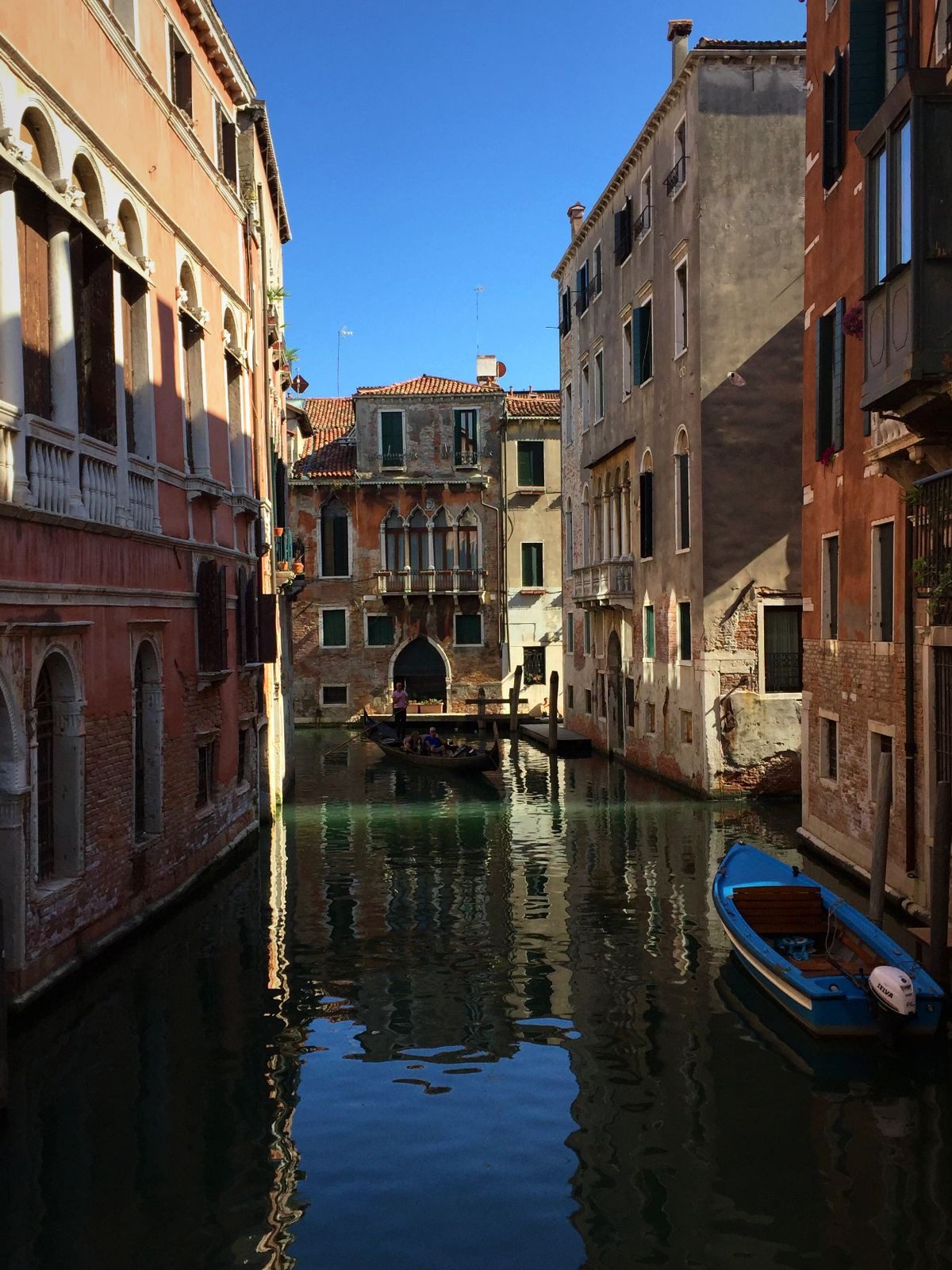 Venice: Still crowded. Still worth it. We arrive by boat from Pula, Croatia, offering a whole new view of entering this enchanted city. We drop backpacks at our 12-room, family run hotel just a few Venetian blocks from San Marco square that requires some eight bridge crossings to access. Venice is best explored by getting lost and so we do. We wisely wait until the day trippers have all left before crossing the Rialto Bridge, taking champagne and oysters at our favorite little cicchetti place near the Rialto Market.
In Venice, on a clear, starry summer night like tonight, when one looks out across the Grand Canal, capturing the world in your hands feels, for a fleeting moment, entirely possible. Venice makes everything seem feasible. After all, if creating a city like Venice is possible, then what isn't?
Verona, Italy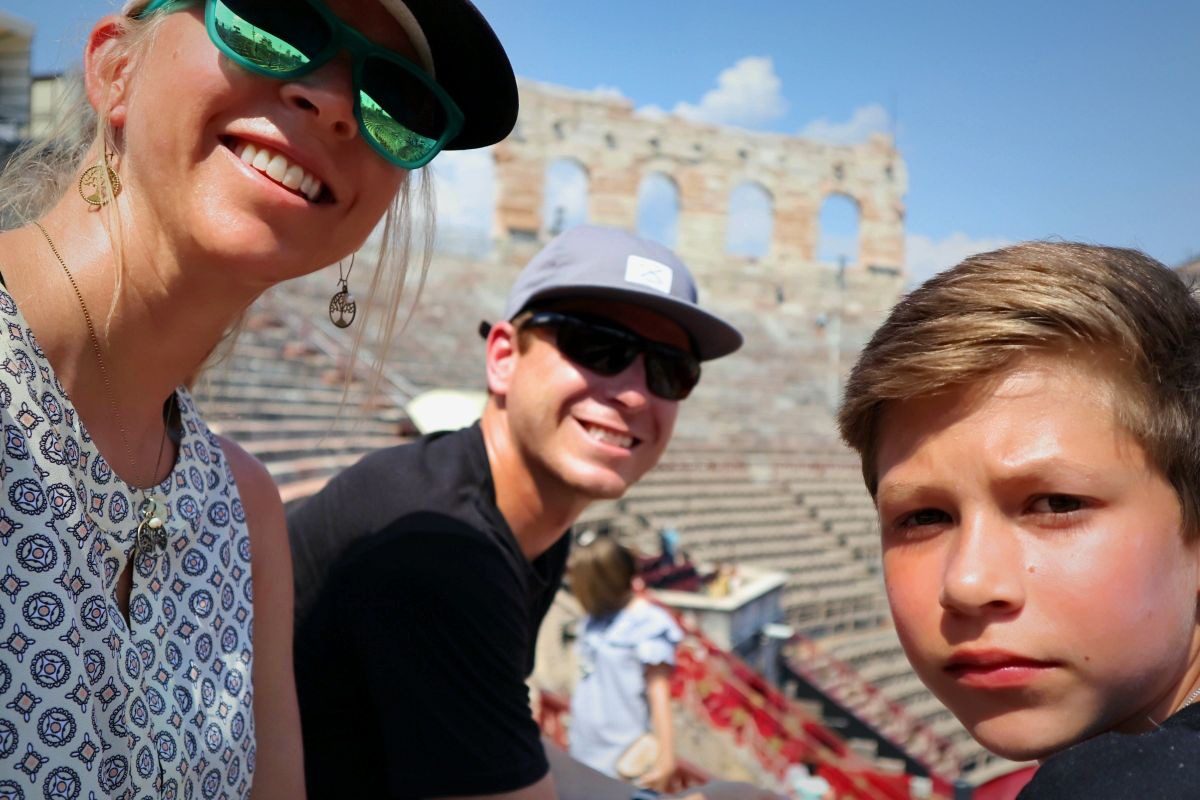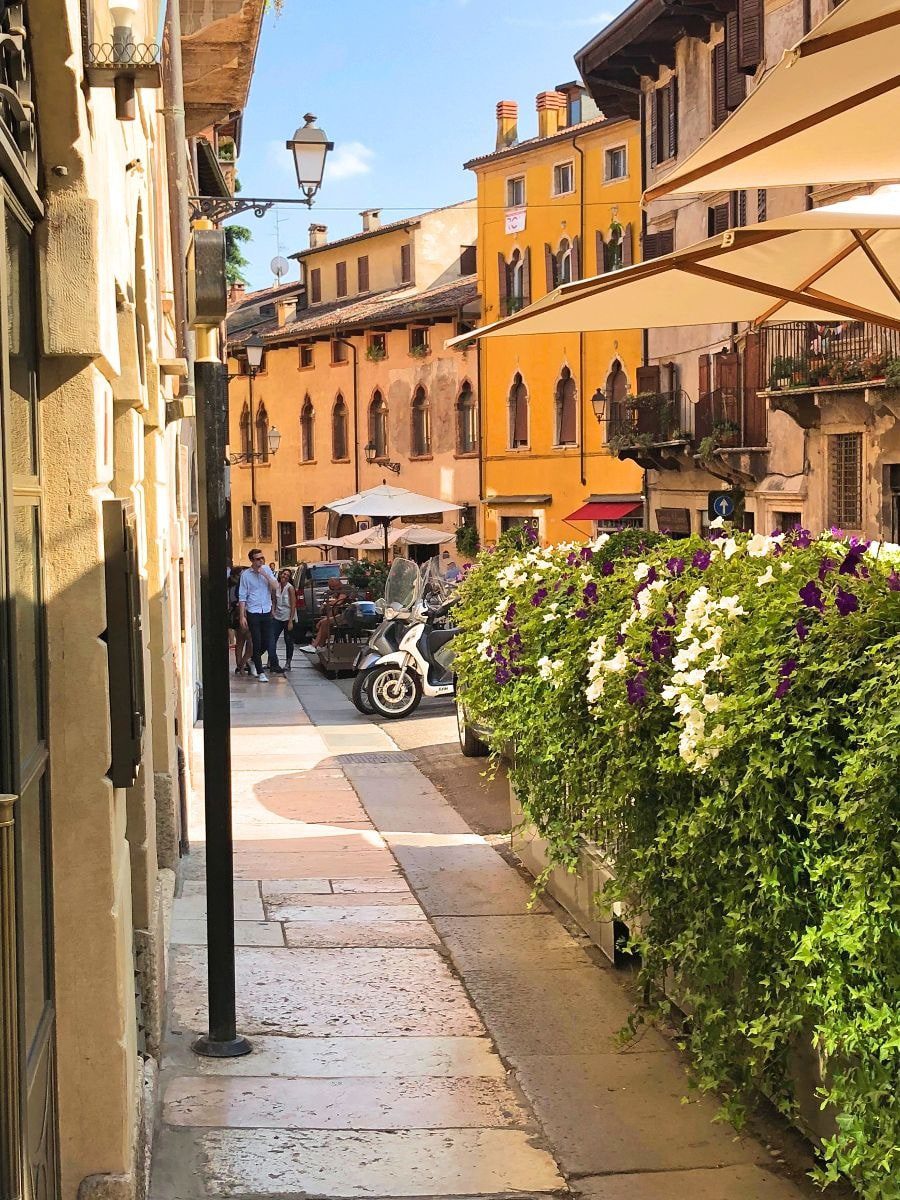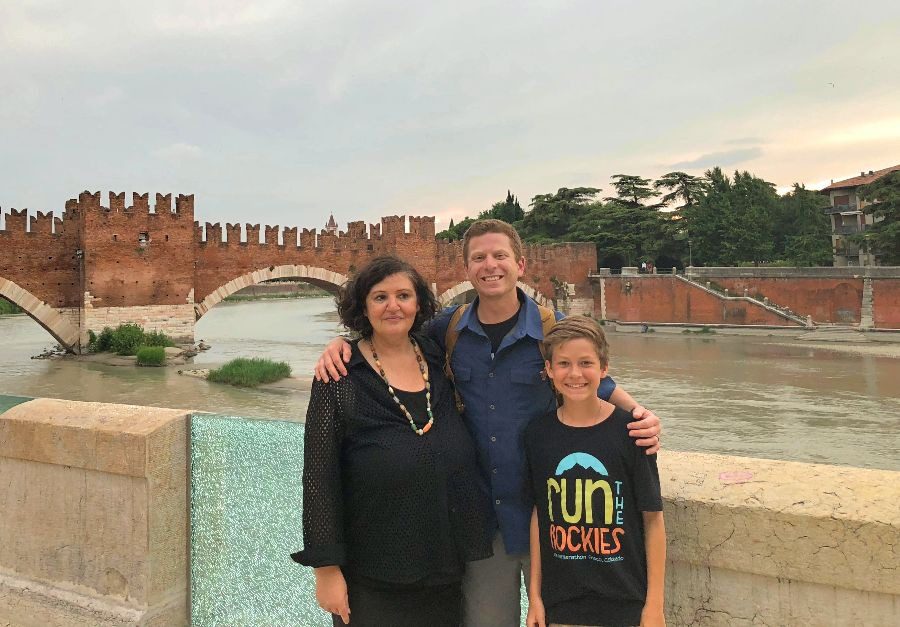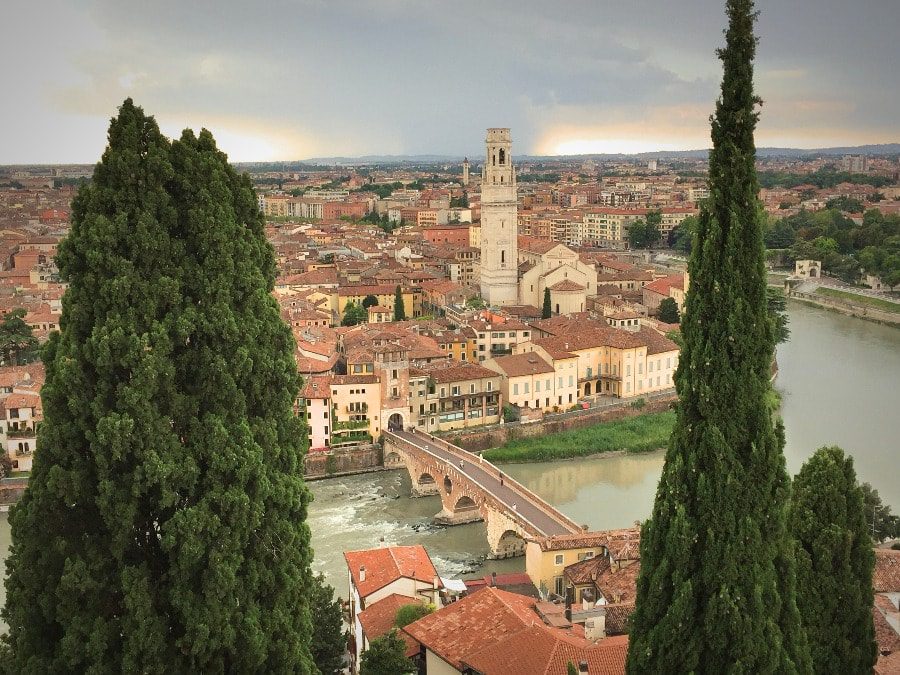 We've been in Verona for all of an hour before I take the liberty of crowning it, "Italy's Most Appealing City Not Overrun By Tourists." (Europeans love lengthy municipal designations.) Turning every corner reveals a new romantic scene: pink and white flowers dangling from wrought-iron balconies, old men sipping espresso at a standing bar, old women laden with market goods pedaling bicycles, outrageously imposing towers and churches, handsomely designed piazzas full of cheerful imbibers, the still-used Roman arena, all of which sits along a drastic c-curve in the Adige River with stone bridges spanning multiple points.
But as beautiful, culture-rich and history-filled as Verona is, that's not why we're here. The reason we're here meets us at a pocket park beside the Adige, below the Roman forum (still used!). She arrives in a two-door blue Ford hatchback (Lynn can't hide his disappointment that it's not a Ferrari) and barely engages the parking brake before showering us with hugs and kisses.
Meet Francesca, our one-time exchange student's aunt. Good luck getting her to admit it, but she's kind of an everyday superhero. A lawyer at one of only three all-female firms in Italy, she's a labor specialist, regularly battling big corporations in addition to the misogynistic ruling patriarchy that commands Italy's political, economic and legal sectors. She's amazingly humble about it all. But the significance of her career, not to mention her lovely personality, is not lost on us. Plus, she speaks fluent English and knows Verona like the back of her hatchback, having lived here her whole life. In other words, she's a terrific tour guide. And one who refuses tips.
Over two days, Francesca shuttles us around Verona in her Ford hatchback, which Lynn christens "Felicia" after informing Francesca that every car should have a name (and also that she should consider buying a Ferrari). Churches, piazzas, Roman ruins, medieval bridges, museums, restaurants hidden in old cisterns and even a quick jaunt up to Lake Garda — Francesca is our key to the city and we take full advantage.
But the most-memorable experience comes on our second night when she brings us to a friend's house — her business partner Allesandra and her family — in the hills outside Verona, land that has been in Allesandra's husband's family since the mid-1700s ("Not very long for Italy," the couple explains). We walk their vineyards, which a cooperative now runs and gives the family their cut of the product every year, and olive orchards before settling into apertivos on the patio. We talk politics, business, food, wine, travel. Like Francesca, they speak impeccable English. Their impossibly beautiful and strikingly brilliant teenage daughter and Lynn hit it off, finding common ground despite their three-year age gap. Francesca's friends are as lovely, worldly and friendly as her. We're not the least bit surprised.
Driving further into the hills for dinner, we arrive at a rustic country restaurant. "My domain," the husband tells us. Four courses of beef, pasta, cheese, sausage, fish and tiramisu later, not to mention several bottles of the Veneto's finest, we are floored. Floored by the food sure, but more by the hospitality. We joke, laugh, tell stories and dream about future adventures like dear old friends. Except we all just met. I sometimes grow frustrated that so many Americans only want to visit Italy when there's so much more to see and do in Europe. But it's nights like this, surrounded by generous and affable Italians like this, that put me in my deserved place. You want to spend your only two weeks of vacation in Italy? Who the hell am I to disagree?
Chiusa, Italy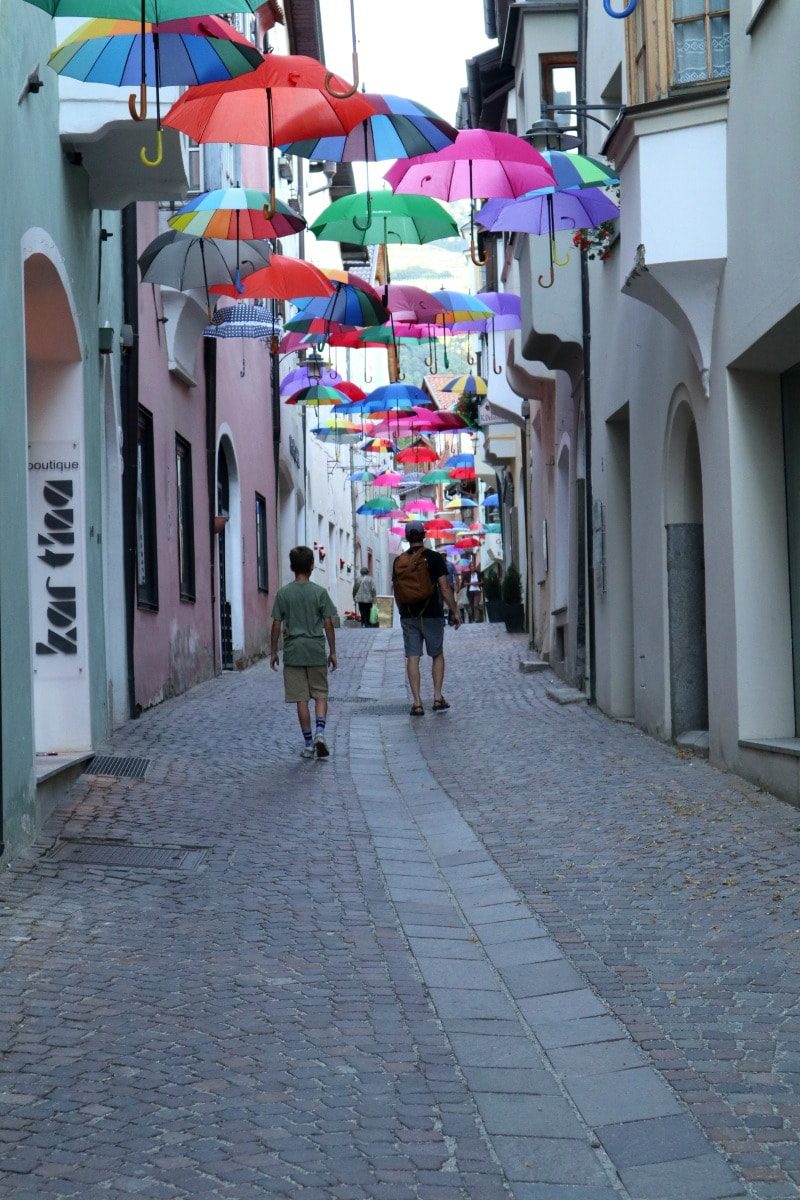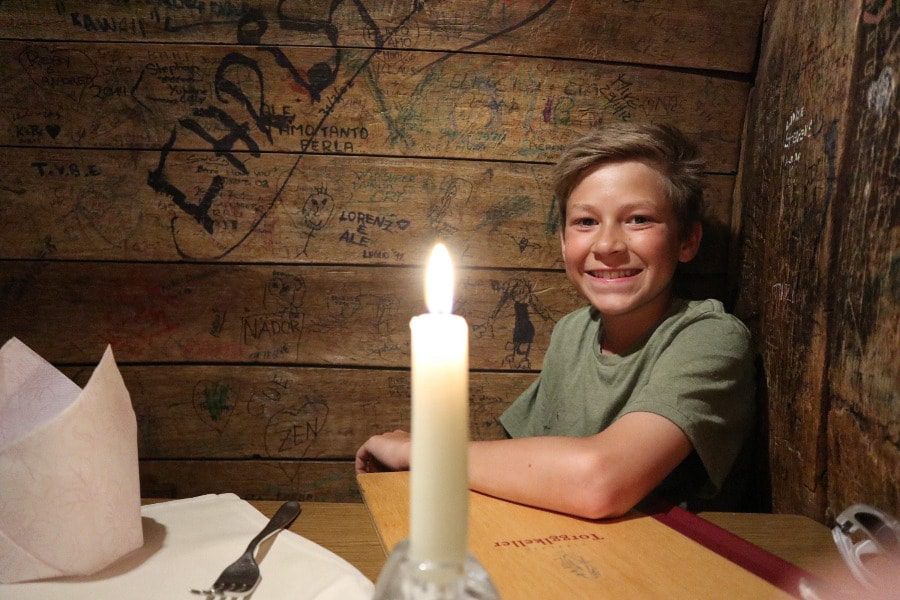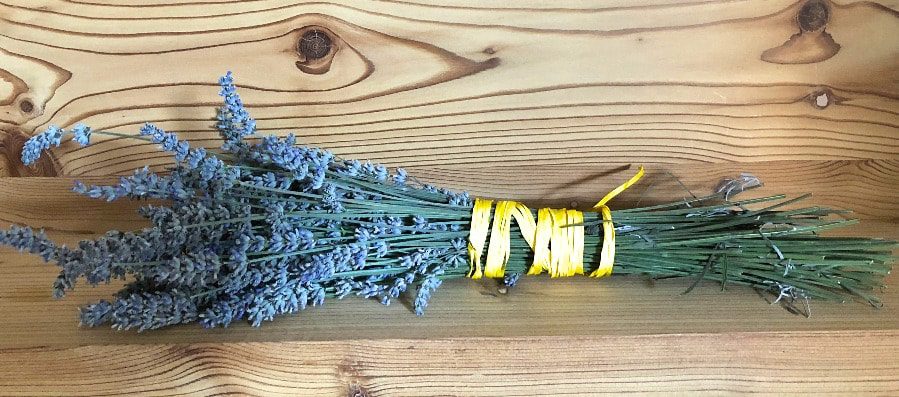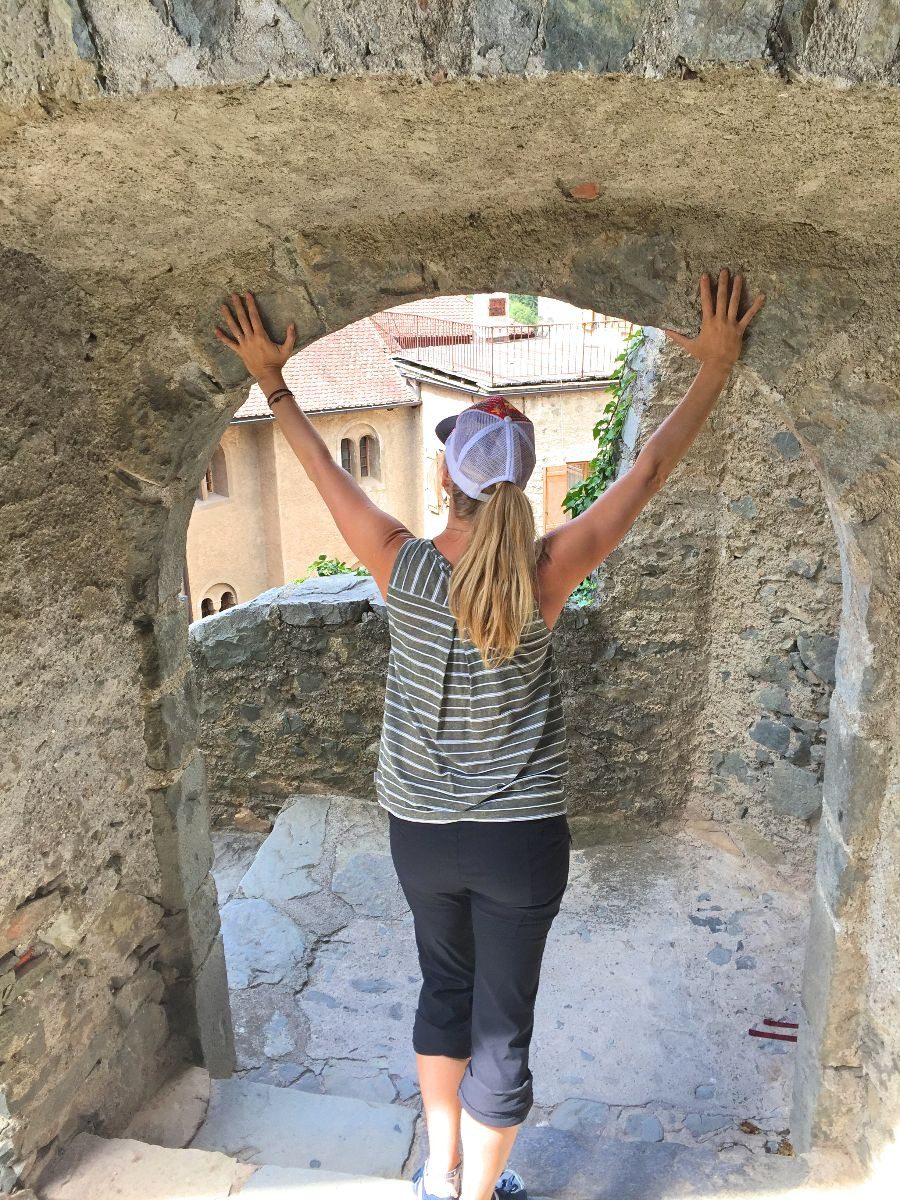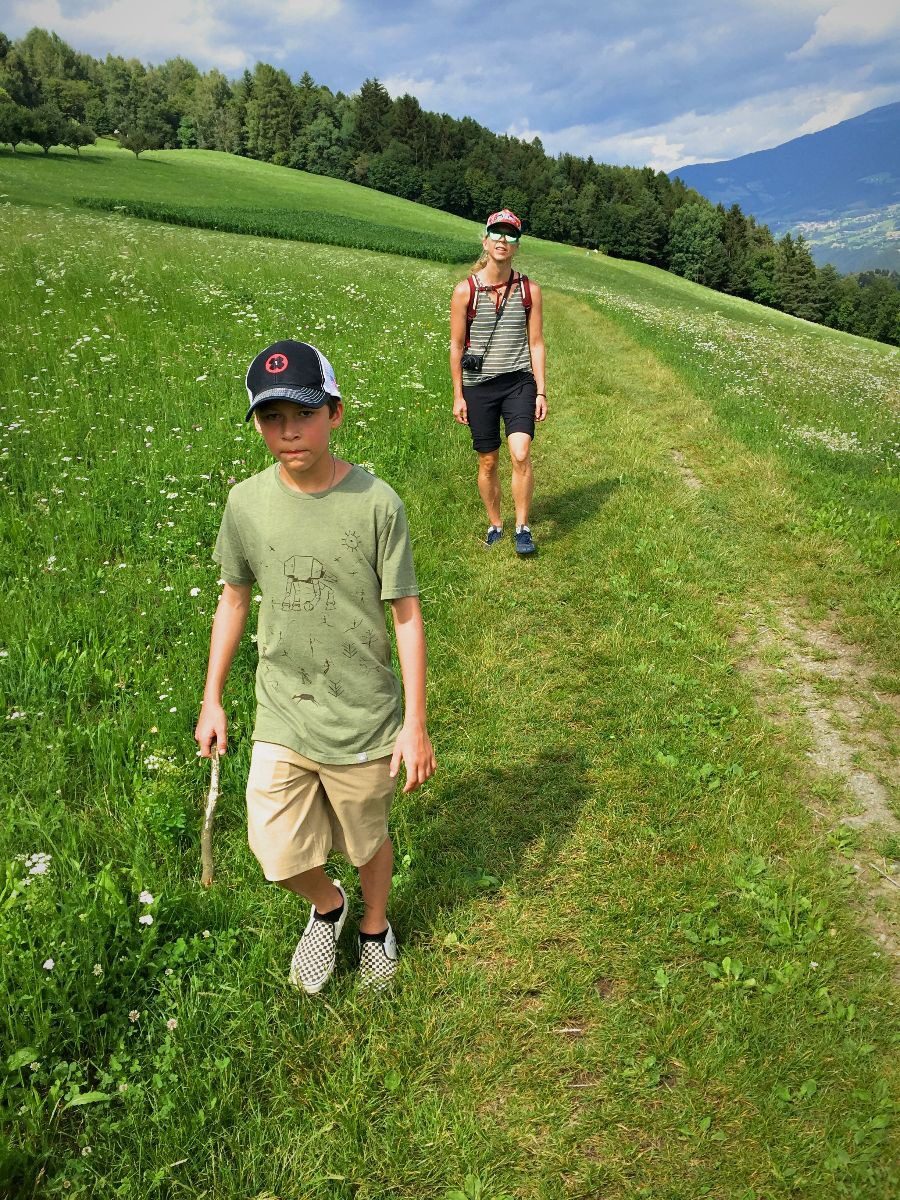 A study released last year by the Adventure Travel Trade Association revealed that hiking (or simply "walking" as our ever-so understated European friends call it) is the top-ranked outdoor activity for travelers. We didn't participate in that survey, but we might as well have. And that's how we find ourselves in the shadows of the Dolomite mountains, nestled among apricot orchards and vineyards in an Austrian enclave of Northern Italy, the Südtirol. Or Alto Adige if you're one of the few Italian speakers in this region that Austria lost to Italy following WWI. Everything here, from road signs to town names, is written in Italian and German. But German first, always first.
We came to Chiusa to do two things: Eat our weight in pizza and pasta, and hike. An area map reveals trails so numerous it's difficult to distinguish between them. Should we hike the panoramic trail? The chestnut trail? Vintner's trail? Climb to the convent on top of the hill overlooking Chiusa? Push high into the upper reaches of the mountains to an alpine hut? We spend three days crisscrossing hillsides, circumventing alpine farms, going village to village, taking lunch in chestnut-treed beer gardens and exploring the abbeys, convents, monasteries and churches in this once-mighty stronghold of Catholicism. Farms are immaculate, not even a blade of grass looks out of place. Barns boast intricate timber framing that'd be impressive if incorporated into high-end mansions, let alone in a dusty barn. These must be happy cows. We are certainly happy hikers.
Munich, Germany by way of Innsbruck, Austria for lunch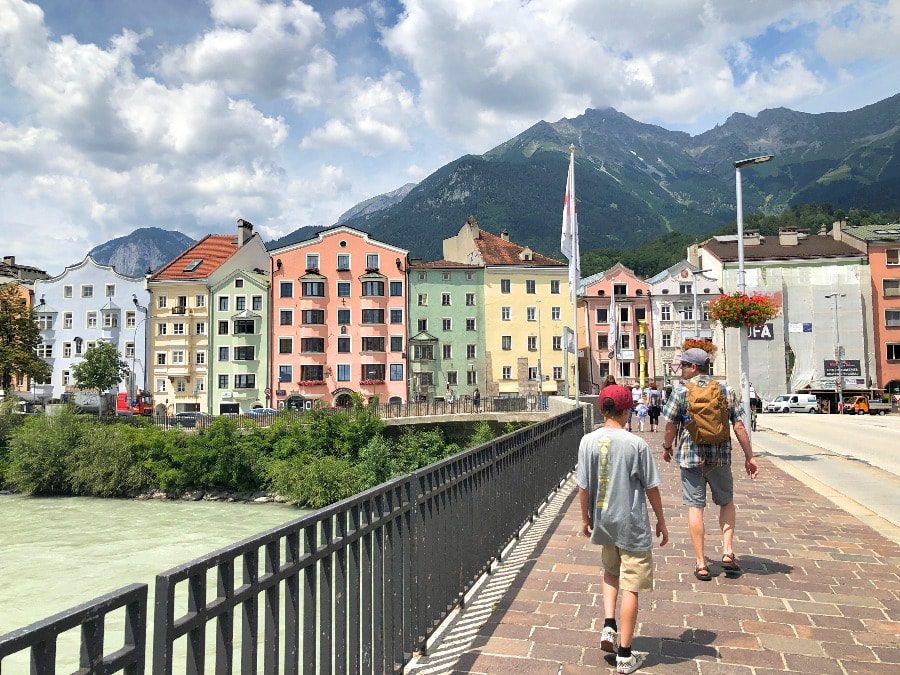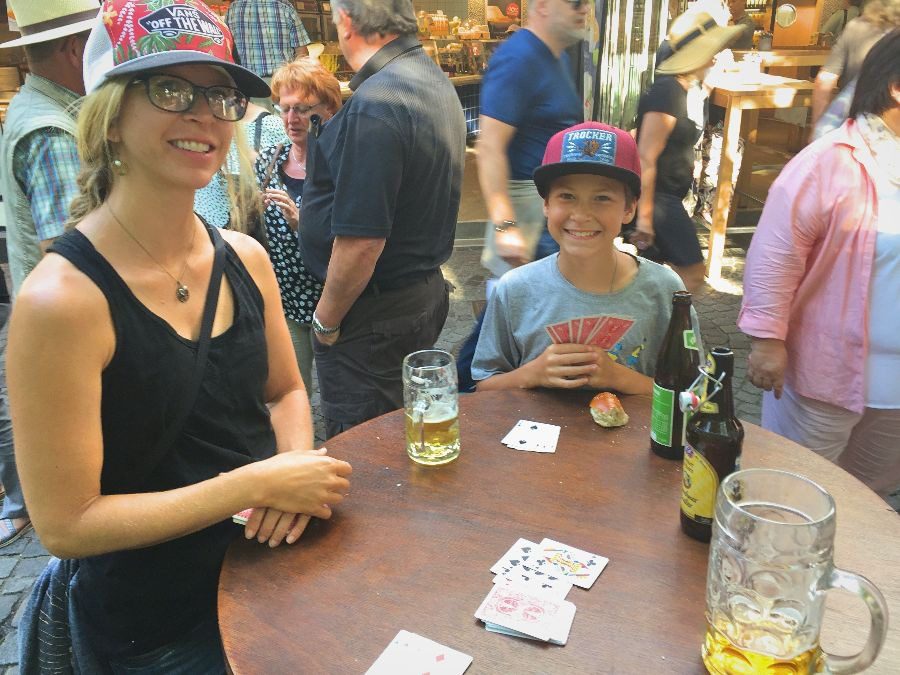 Innsbruck for lunch (sausage, beer) and Munich for dinner (more sausage, more beer). And that's a wrap!
---
LIKE FREE BOOKS? Get a free Paris ebook when you subscribe to my free, monthly email newsletter, EuroExperto. Subscribe here!
---
2018 European travel: 3 Lessons learned
I learn something every trip I take to Europe. In fact, I learn a lot. Often I develop a deeper grasp of history, art and food. I also gain new perspectives on European travel skills, which I pass along to my readers. And, good news, my 2018 European travel extravaganza proved no different.
Lesson 1: Planning ahead for summertime travel in Europe remains as important as ever.
While more and more cities, attractions and tourism organizations embrace digital tools like mobile apps that let you reserve entrance times in advance and promote lesser-touristed alternatives, Europe remains the world's most-visited continent. In fact, three of the five most-touristed countries in the world are European. With the continued rise of the Chinese traveler, this tourist morass grows deeper every year. Therefore, it's imperative to plan ahead, including making key reservations weeks or even months in advance for must-see attractions, popular restaurants, city-center hotels and local guides. For summer travel, I aim to secure these reservations by April or May.
Lesson 2: Istria proves itself a worthy alternative to Tuscany.
In 2018 European travel terms, Istria maintains a genuine "diamond in the rough" feel. Sure it's been documented on Anthony Bourdain's (RIP) travel show, in the New York Times and by countless travel bloggers. Yet Istria remains gloriously overlooked by most travelers due to its relative isolation and because Croatia's other blockbuster sites and nearby Venice continue to overshadow this agricultural isthmus, home to medieval hill towns, great food (especially truffles), crisp wines and some of Europe's wildest open spaces. Decrepit old towns that once thrived under Venetian rule, like Buje, Grožnjan and Vižinada, now host artist colonies and vie for the title of "most relaxing place to linger over a glass of wine." For my palate, restaurants like Motovun's Konoba Mondo dish out the best truffle pasta on Earth. Numerous hiking and biking trails link it all together and provide a viable excuse to go ahead and have that second helping of pasta.
Lesson 3: Though almost imperceptibly at times, the Schengen free travel zone is tightening.
Even as the refugee crisis wanes, European governments continue to put pressure on border zones. Traveling into and out of the Schengen area now requires slightly more time and much closer passport inspections. For most travelers, this means minimal overall hassle. That said, be patient, prepare to wait longer on international border crossings and keep your passport handy.