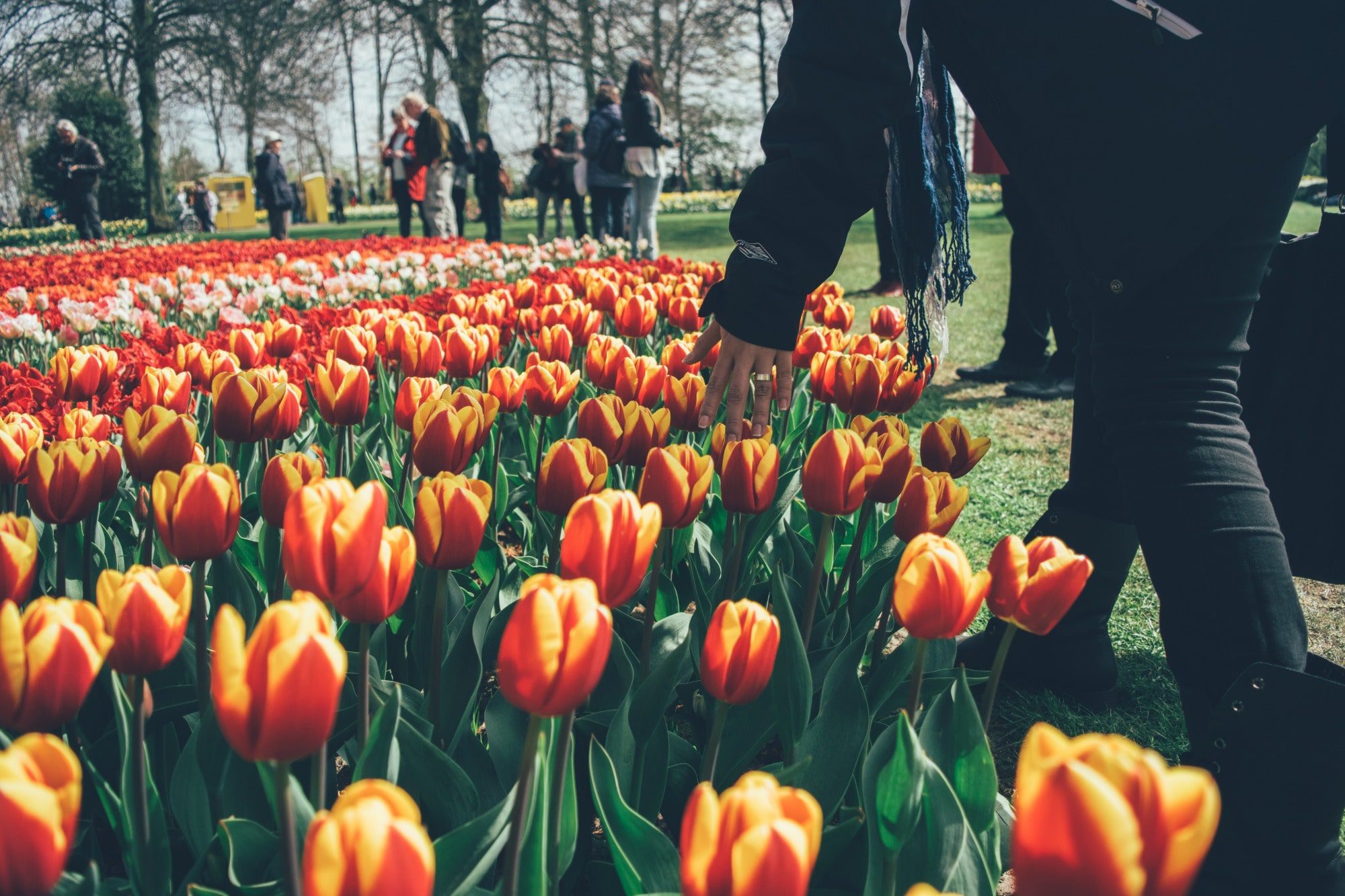 Originally founded as a humble fishing town, Amsterdam became the world's premier trading center in the 17th century. Although the Dutch capital is no longer the epicenter of global trade, it remains one of the most-visited capitals in Europe. If you're planning to travel Amsterdam in the near future, then you should learn a thing or two about the city's top tourism seasons. Below, I'll run through when to visit Amsterdam considering the city's weather, tourism season and festivities.
Is there ever a "good" weather time to visit Amsterdam?
Amsterdam is famous for a lot of things, but sunny weather isn't one of them. While there are a few gorgeous sunny days during the summer season, most of the year Amsterdam rains at least once every two days. It's rare for temperatures in the summertime to go any higher than 75 degrees Fahrenheit.
Usually temperatures don't go below freezing even in the winter season, but since Amsterdam is below sea level it's often very foggy and bone-chillingly damp. Anyone visiting in the wintertime is advised to pack plenty of sweaters and waterproof clothing for a cozier trip.
For those who like mild temps, Amsterdam is ideal in the spring and fall. Temperatures in the months of May and September are ideal because they tend to hover between lows of 50 and 65 degrees Fahrenheit. Another bonus of visiting in the springtime is that the famous Amsterdam tulips are in full bloom.
Looking for a party? Famous festivals to travel Amsterdam
If you want your Amsterdam trip to be filled with festivities, then you should book your plane tickets for any time between the end of April and the beginning of May. Amsterdam's biggest holiday during this time of year is known as King's Day and is usually celebrated on April 27. Thousands of locals and tourists donned in orange apparel descend on Amsterdam every King's Day to take part in live musical events, a citywide street market and plenty of family-friendly activities.
Besides King's Day, a few other notable Amsterdam festivals to keep in mind include the Taste of Amsterdam festival in June, the Prinsengrachtconcert and Grachtenfestival classical music performances in August, the Amsterdam Dance Event in October, and the Museumplein in December. While Amsterdam might not put on as elaborate a show as New York City or London, there's a happening nightlife scene here on New Year's.
The highs and lows of travel Amsterdam season
Unsurprisingly, Amsterdam travel season peaks in the summertime. The busiest time of year for tourist traffic around Amsterdam is in July and August. Anyone planning on an Amsterdam visit in the jam-packed summer season should expect a crowded downtown area, long wait times at popular museums and higher prices at all restaurants, bars and hotels.
If you're only looking for a bargain on your voyage to Amsterdam, then you might want to consider a visit during the winter. Flights into Amsterdam and hotel prices are at their lowest rates during this dark and rather dreary time of year. Just be forewarned, temps in December through February range between 32 and 41 degrees Fahrenheit and days with sunshine are scarce.
The two top months to visit Amsterdam
In my opinion, the best time to visit Amsterdam is either in the month of May or September. Not only will you experience milder temperature during these months, you'll also enjoy the relative privacy of the off-peak tourist season. Amsterdam's clubs, restaurants, and hotels won't have jacked-up prices during this time of year and you're more likely to have a relaxed experience chatting with locals during these months. Definitely book your trip during either one of these months if you want an intimate experience of the Dutch capital that won't break the bank.
When to go: More articles on the best time to visit European cities:
WHEN TO GO: AMSTERDAM
WHEN TO GO: ROME
WHEN TO GO: BERLIN
WHEN TO GO: PRAGUE